DON'T MISS OUT!!! Sign up for email alerts for a chance to win one of TWO FREE Dremel Kits, the must have DIY tool! DETAILS HERE.
Easter is only three days away so if you don't have an Easter egg coloring plan in place then it's time to get one. And here's a great idea to inspire your egg coloring creativity: foil Easter eggs! It's a really fun, easy, and creative way to decorate your eggs.
These wonderful foil Easter eggs are the work of Suzy from suzyssitcom.com. They're brilliantly creative and simply beautiful. All you need is some aluminum foil and paint, then go crazy on them. I love how they shine. And what I love even more is that there's no dye directly on the egg. I know food coloring is supposed to be safe, but my personal feeling is that if you can avoid the artificial stuff then all the better.
Anywho, for full details on the wonderful Easter eggs, check out the Easy Foil Covered Easter Eggs DIY Tutorial.
And if you're still looking for more ideas, then check all these out…
Ukranian Egg Coloring Tutorial
How To Make Gradient Colored Easter Eggs
How To Make String Easter Eggs
How To Make Hello Kitty Easter Eggs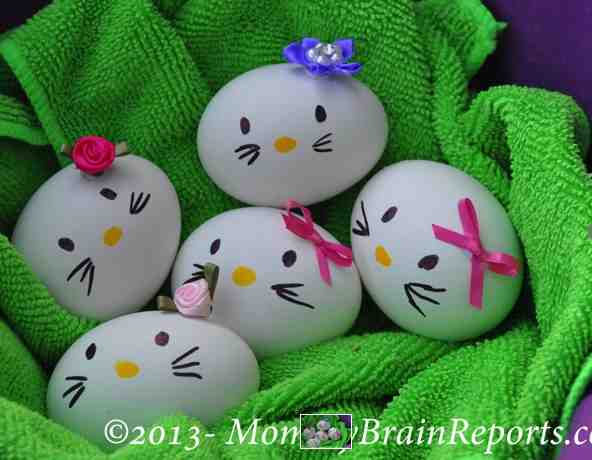 And finally, you're going to need some Easter Bunny Rolls to go with all those eggs…
Cheers!
~ Jenise
p.s. Don't forget to ENTER YOUR EMAIL ADDRESS ON THE RIGHT for all the new fun ideas! Then follow these instructions to WIN a FREE DREMEL KIT, the must have DIY tooL. And stay tuned for more fun & fabulous DIY ideas and inspirations!
(Secret: There's some exclusive content on that thar facebook page…sshhh!…okay, I guess I just ruined the secret.)