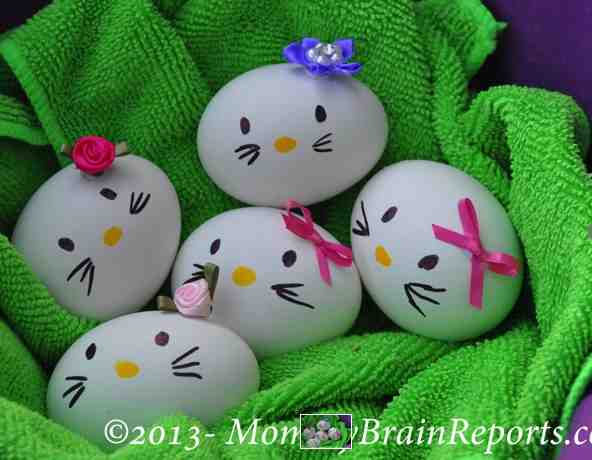 Never lose track of this project! PIN IT and 'Like' it on facebook so you'll always be able to find it.

I am now convinced that Hello Kitty was born an egg. Am I wrong? And while I have to admit that I've never been a Hello Kitty fan (sorry), these Hello Kitty eggs are pretty cute. And if you are a Hello Kitty fan, I bet you're just flipping your lid right now and thinking: OMG, what a great idea. I know I'm thinking that.
These Hello Kitty Easter eggs are the work of the folks over at Mommy Brain reports, so head on over to their site for the full tutorial. Here's the link.
Cheers!
~ Jenise
p.s. Always find this project by pinning it & liking on facebook. Then stay tuned for more fun & fabulous DIY ideas and inspirations!
(Secret: There's some exclusive content on that thar facebook page…sshhh!…okay, I guess I just ruined the secret.)