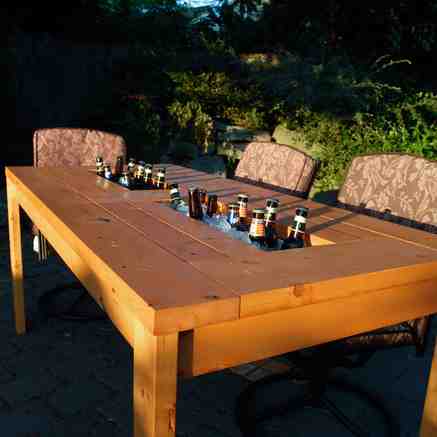 STOP FACEBOOK FROM DECIDING WHAT YOUR SEE! Sign up for email alerts and get all the DIY Fun Ideas right in your inbox!!!
Folks, I just found what will be the biggest hit at this years' first, second….eightieth… barbecue. I introduce to you the beer/wine cooler table. Am I right or am I right!
I had previously thought that the $20 DIY Earthen Pizza Oven was the bees knees (bees knees? what does that really mean?)……..
Well, I was wrong. Sorry pizza folks. I mean I love the pizza oven. I really do. But I am kinda feeling like this DIY beer/wine cooler table takes the cake. Now just imagine if you had both the pizza oven and the cooler table. The Jones-es will be keeping up with you!
Anywho, this AMAZING cooler table is the work of Sarah over at Domesticated Engineer blog. Gents, if a lady can do this then you've got no excuse — no pressure or anything. The cooler area is made of planter boxes installed in the table. And what's cool about this cooler is that it can be covered up when not in use, like so…
If at this moment you're saying, "I want. I want," then check out Sarah's tutorial right here!
Oh, and you'll need to fill that cooler with something awesome. Well, I've got your back. Here's a great tutorial on How To Brew Your Own Beer.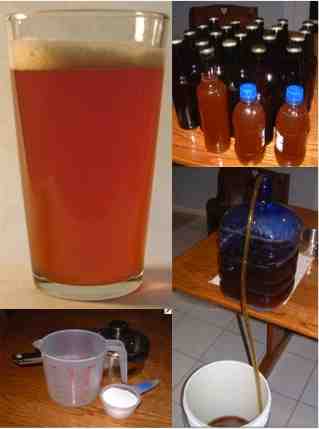 Don't forget to ENTER YOUR EMAIL ADDRESS ON THE RIGHT to keep getting all the unfiltered new fun ideas directly to your inbox! And FOLLOW ME ON PINTEREST too!