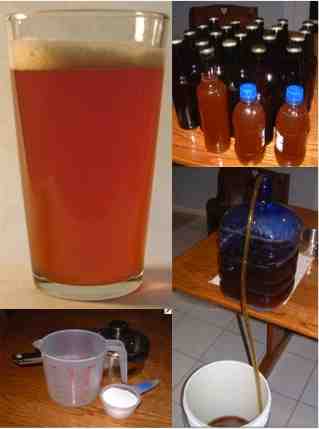 Never lose track of this project! PIN IT and 'Like' it on facebook so you'll always be able to find it.

I had a friend back in college who brewed his own beer. As you can imagine, he was very popular. I remember how his entire apartment would steam up as he was cooking his big vat. All his posters would roll up and fall off the walls. He made all kinds of flavors like raspberry, honey wheat, strawberry, etc. I got my hand slapped a few times for trying to eat a strawberry. I mean, seriously, with an entire flat of strawberries he wouldn't part with a single one. Everything had to go into the brew. Now, you can be just as mean as him because I've got an awesome tutorial to teach you how to make your own home brews. Simply follow the link below for the whole shebang. There's lots of pictures to help you along. So have fun and save me a strawberry (I don't ask for too much).
And once your brews are ready, keep 'em cool in this DIY Patio Table with Built-In Beer/Wine Cooler…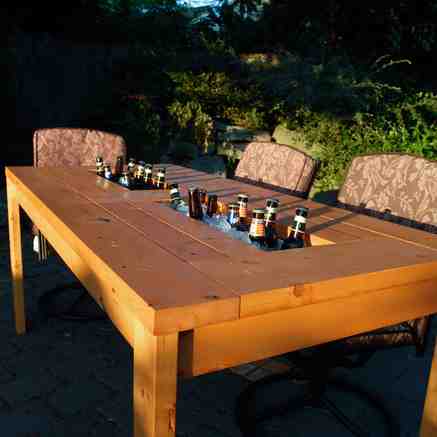 Cheers!
~ Jenise
p.s. Always find this project by pinning it & liking on facebook. Then stay tuned for more fun & fabulous DIY ideas and inspirations!
(Secret: There's some exclusive content on that thar facebook page…sshhh!…okay, I guess I just ruined the secret.)