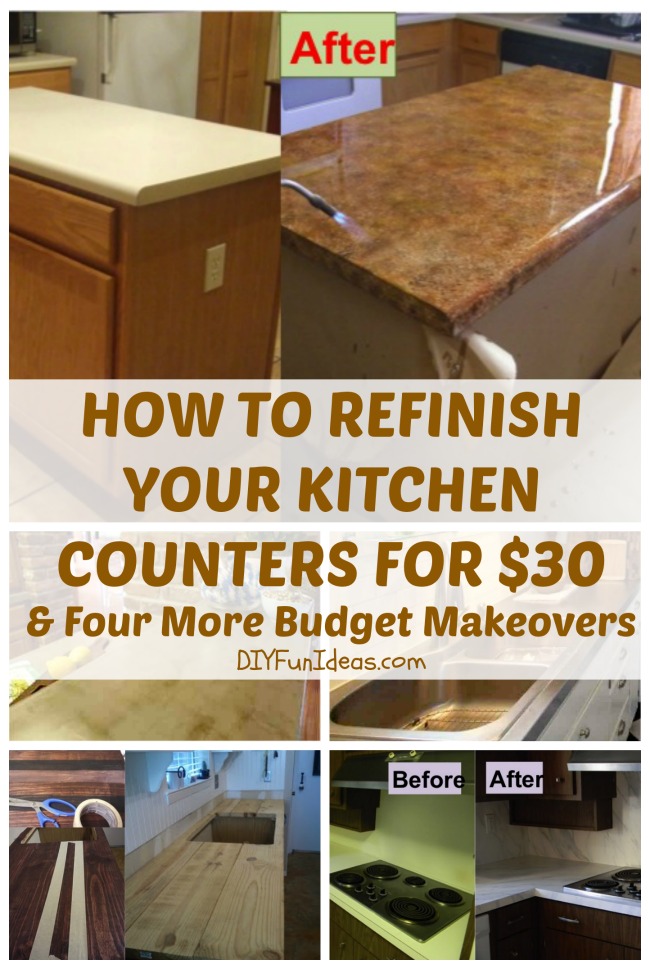 Umm, can you say impressive?! This is quite an amazing refinish job.
My parents' still have their old formica laminate counters and I've been thinking of getting them updated, but I think I'm going to try this first. This do-it-yourselfer at So Lovely Creations did her counters in a few hours for only $30. Can't beat that. It's worth a try.
Anywho, follow link for full tutorial on how to refinish your laminate counter tops, then keep scrolling down to check out the other great counter refinish tutorials below.
[Oct 27, 2014 Update: The above link appears to be temporarily down. I will update you when the link is again available. Until then, please note that the blogger used a sponging technique with multiple craft paint colors layered to achieve the granite-like finish. To seal the countertop and give it a gloss finish she used EnviroTex Lite. Heat is then applied to the EnviroTex (she used a  mini torch
, but I've read that one of those long-nosed grill lighters
 work fine too) to make any air bubbles come to the surface and release.]
For more great and inexpensive kitchen counter refurbs, check these out…
DIY Concrete Countertop With Integral Sink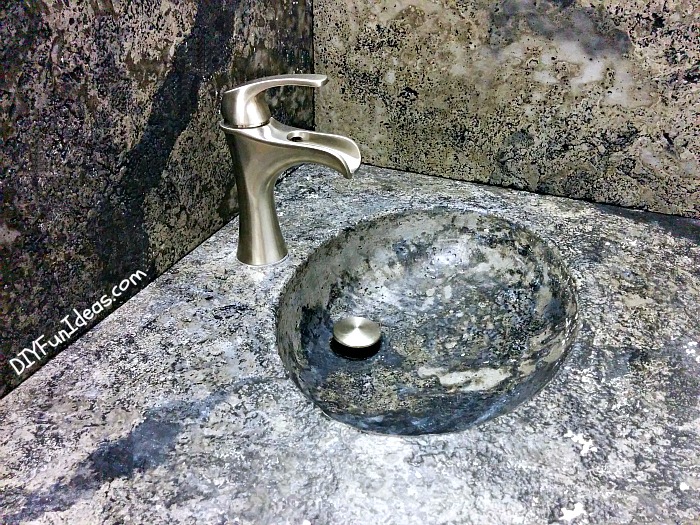 Easy Step By Step Concrete Countertop Tutorial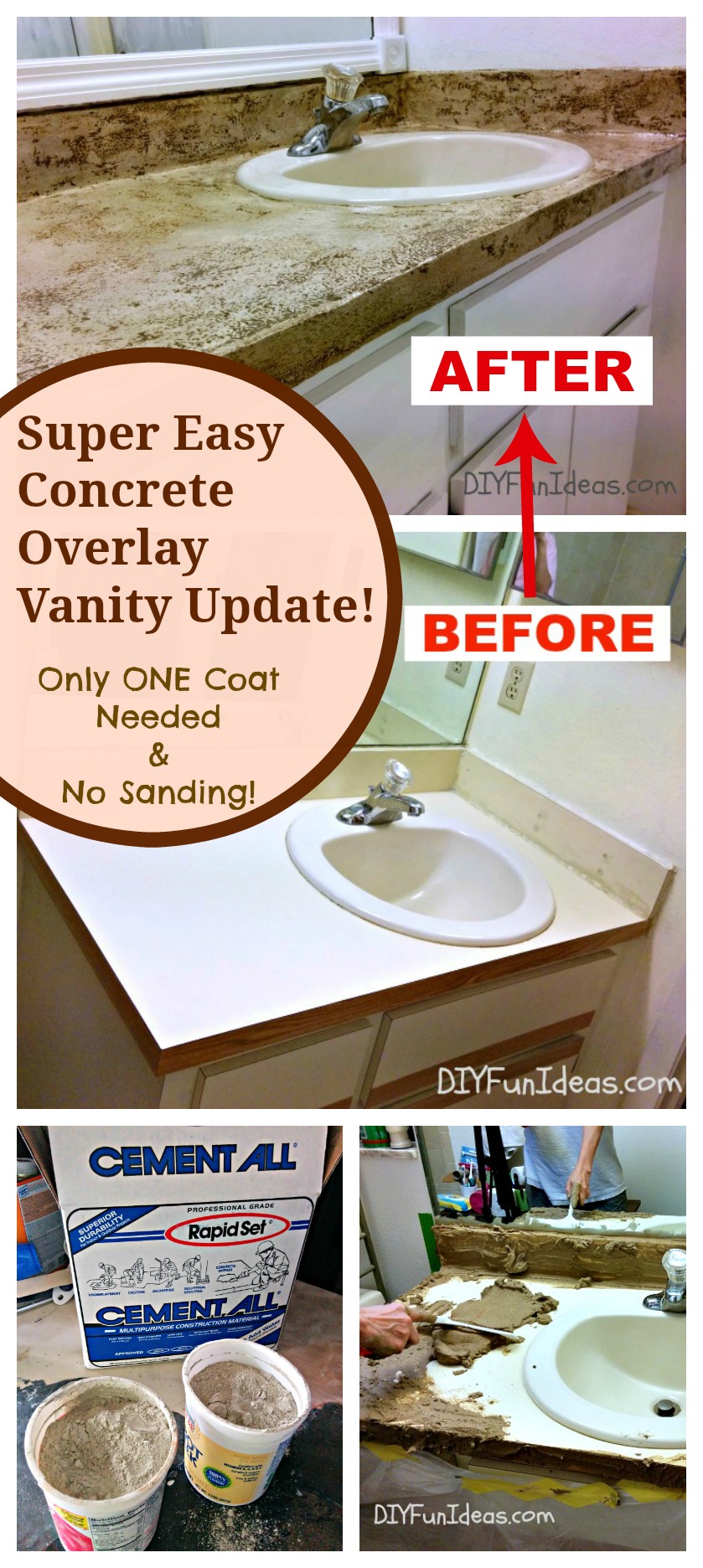 Gorgeous & Easy DIY Budget Concrete Counters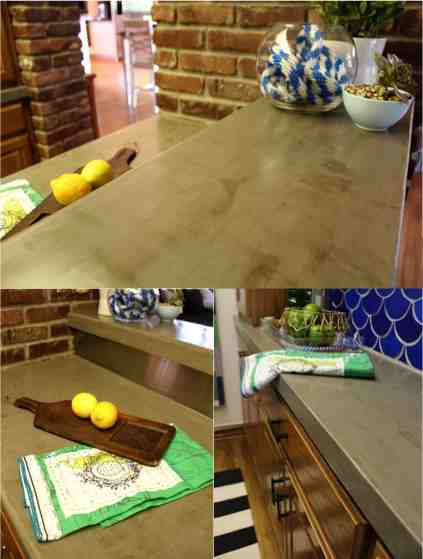 DIY Stainless Steel Counter Tops On A Budget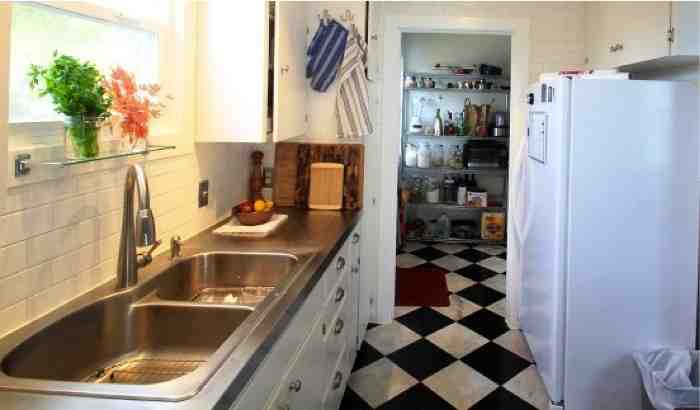 DIY Butcher Block Counter Tops for $56….sshhh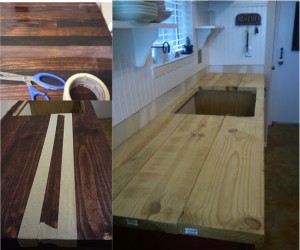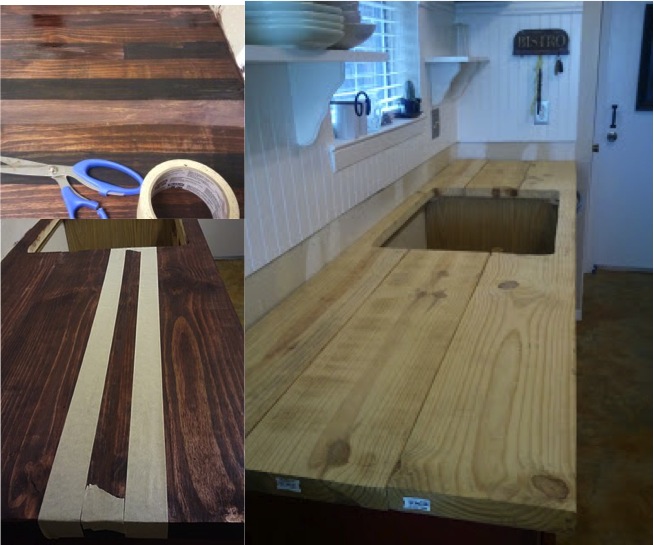 How To Refinish Laminate Counters With Faux Marble 
LEARN HOW TO MAKE CONCRETE COUNTERS LIKE THE PROS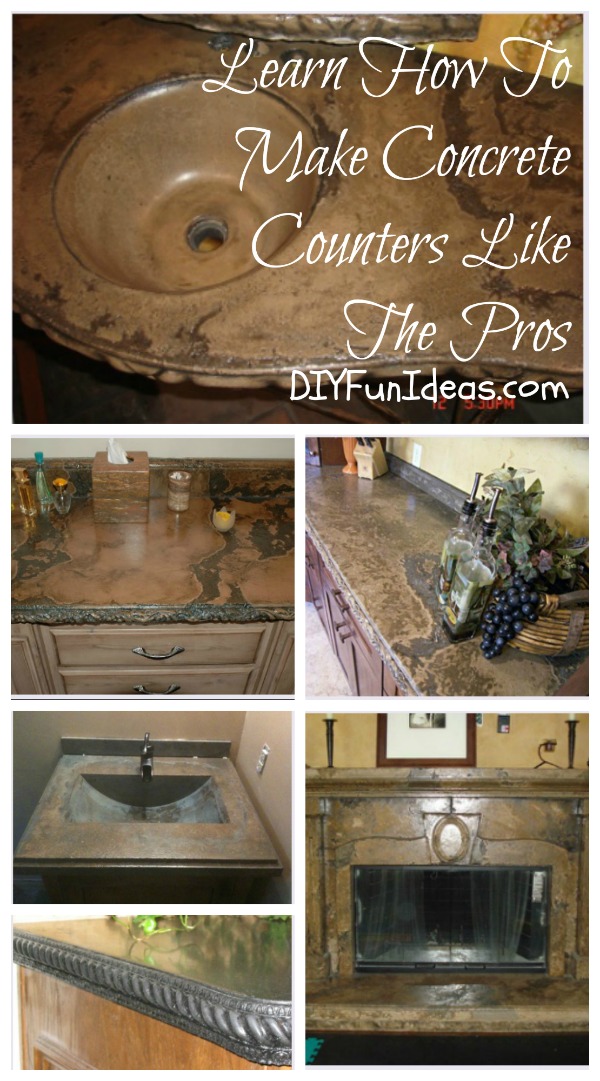 And now that your kitchen counter top plans are set, learn how you can Easily Refinish Your Formica Laminate Cabinets With Paint!


And for more fun in the kitchen, check out this DIY Modern Industrial Concrete & PVC Bar Stool!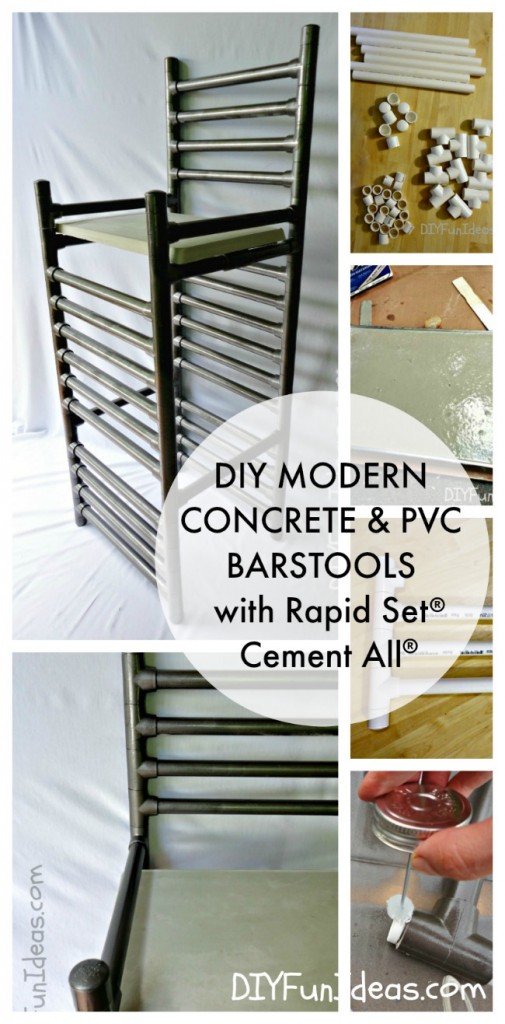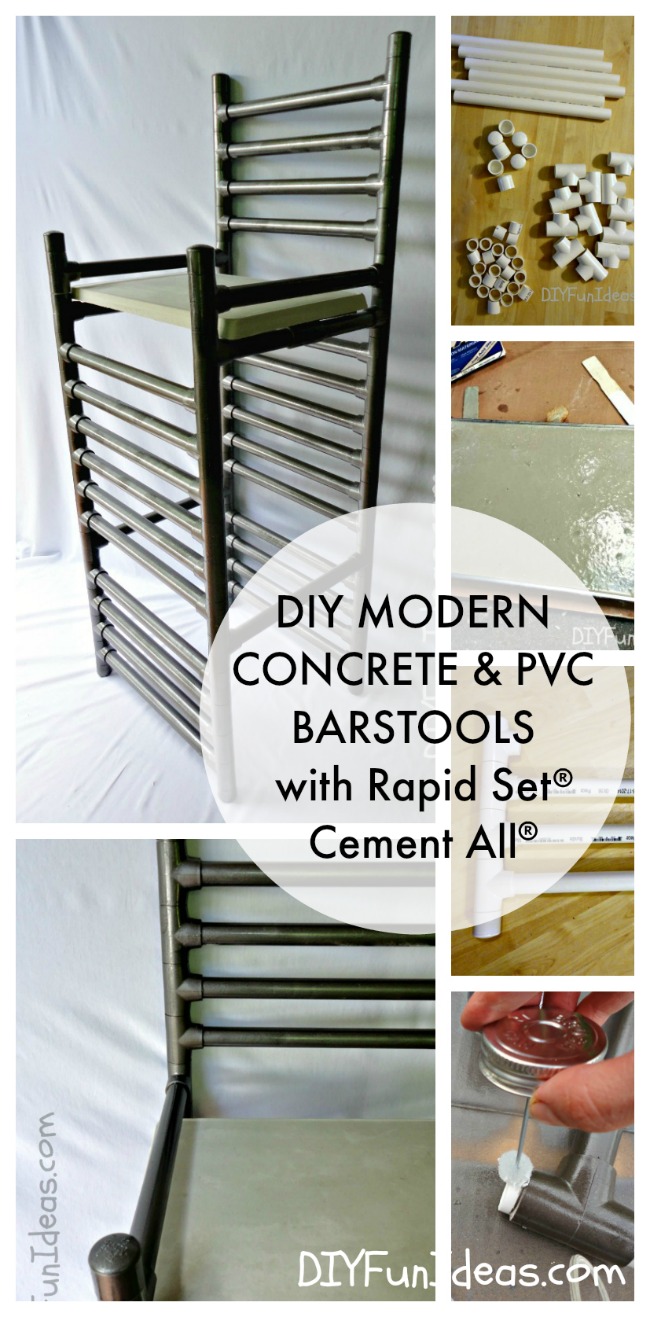 And FOLLOW ME ON PINTEREST too.
Cheers!
~ Jenise