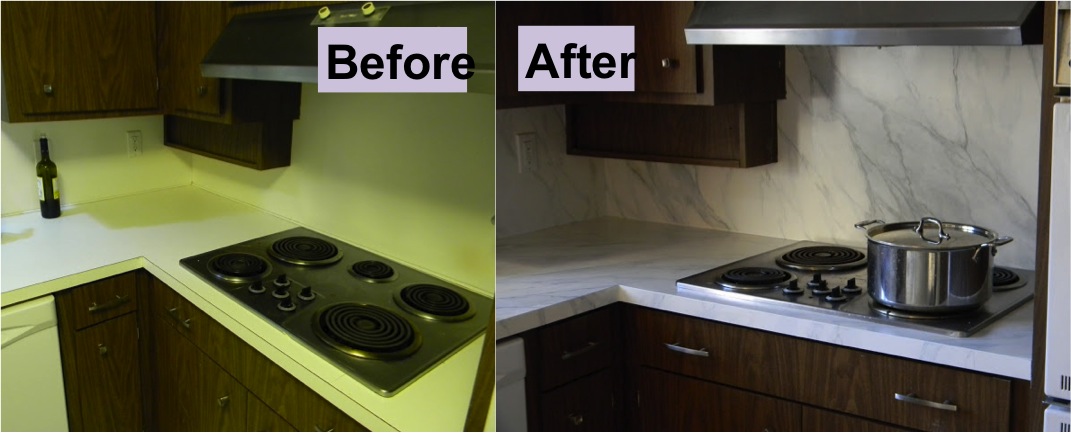 If this is your first visit, please follow on Pinterest so you never miss out on DIY inspirations!

Check out this amazing kitchen counter refinish from Danika at Gorgeous Shiny Things (she likes shiny things too). She transformed her boring and not so pretty to look at (sorry Danika) laminate counters into an amazing marble masterpiece. Looks complicated, right? Wrong. Included in her how-to is an embedded video that shows you how to make those fabulously feathered marble veins. You won't believe how simple it is. I didn't. She uses a few different faux finish brushes
 with a glaze
 (glaze is a product you mix with your paint to slow the drying time so you can manipulate your finish and get it exactly how you want it) to create this incredible effect. Follow the link below to see for yourself…
If marble isn't quite what you're looking for for your counter tops, here is another option that  I covered a while back that has more of a granite look…
How To Refinish Your Kitchen Counter Tops For Only $30!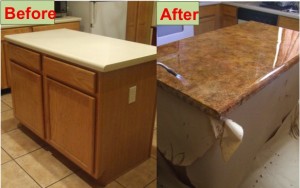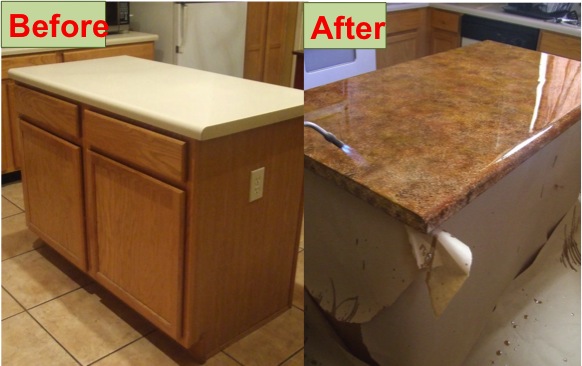 Cheers!
~ Jenise