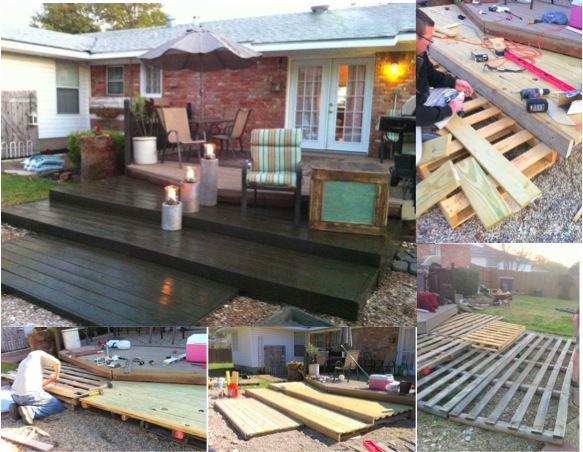 DON'T MISS OUT!!! Enter for a chance to win one of TWO FREE Dremel Kits, the must have DIY tool! DETAILS HERE.
Just when I thought the pallet projects couldn't get any better, I am proved wrong. Each project I come across seems to be better then the last. This incredible pallet project comes from Jodi from Second Wind of Texas blog. I've talked in the past about the different places to pick up pallets (i.e. warehouse stores, etc.), but Jodi found hers at a ReStore. ReStores are non-profit stores run by Habitat For Humanity to sell their unused donations. So they're a great place to pick up both new and gently used items and building supplies for the home.
This pallet deck is actually an add-on to Jodi's existing deck. A brilliant cost saving idea she implemented was to used concrete pavers for a base. For the full instructions to build your own DIY pallet deck, check out the DIY Wooden Pallet Deck for Under $300 tutorial. My one question, though, to Jodi is how come we only see pictures of Mark working? Hmm. Just kidding…sort of.
If you're looking to add a deck, but don't want to put in too much time building, check out this Beautiful DIY Wood Tile Patio Deck On A Budget. These wood tiles simply snap together. Can't get any easier than that!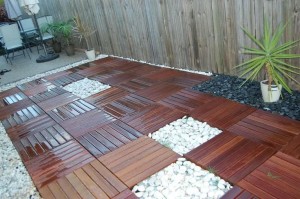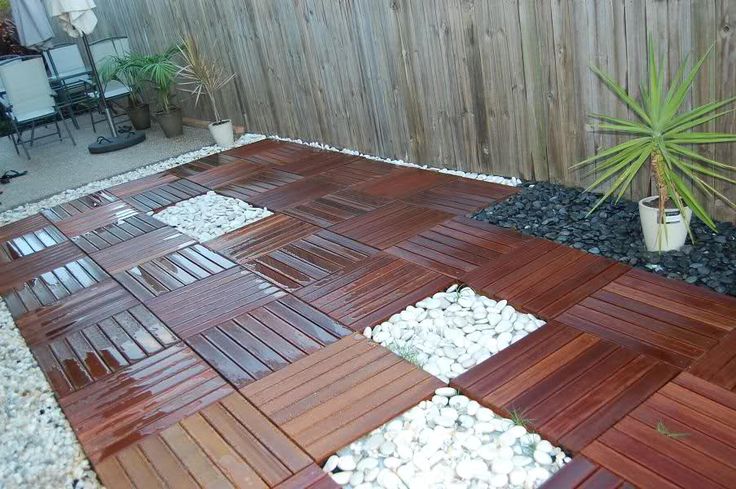 And for more incredible pallet projects, check these out…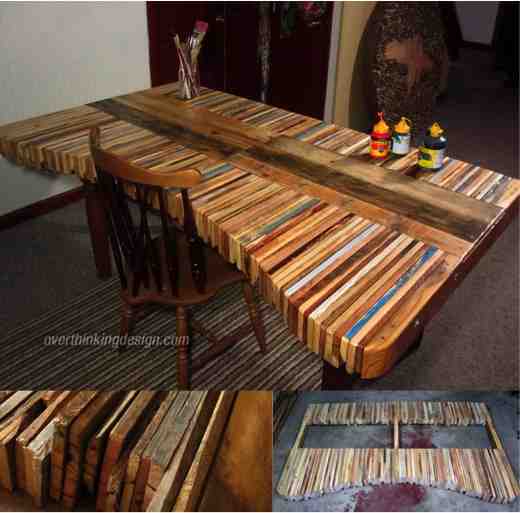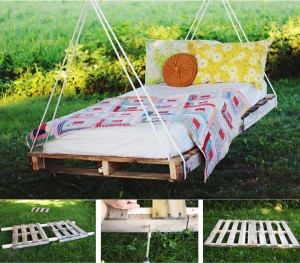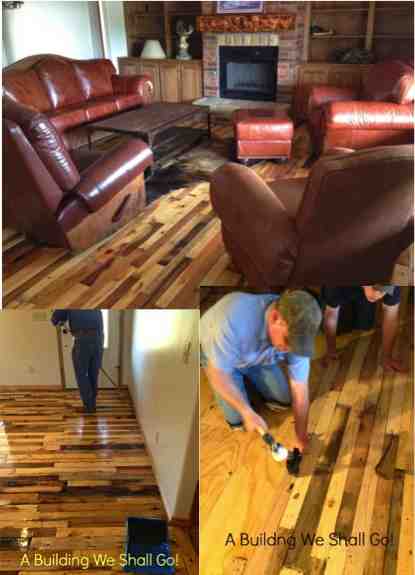 DIY $20 Pallet Wall….Gorgeous!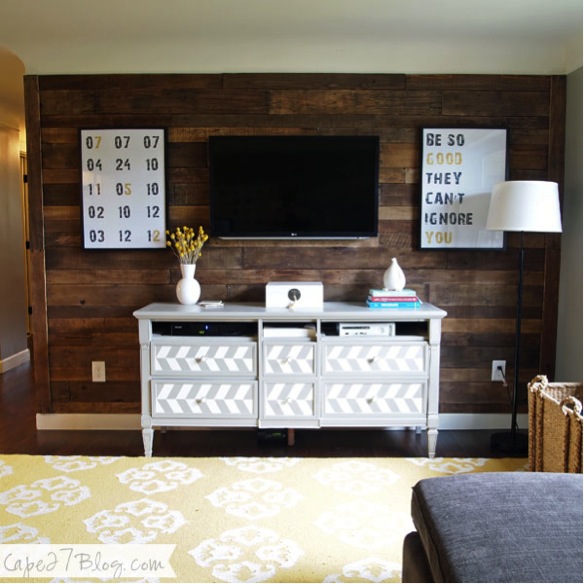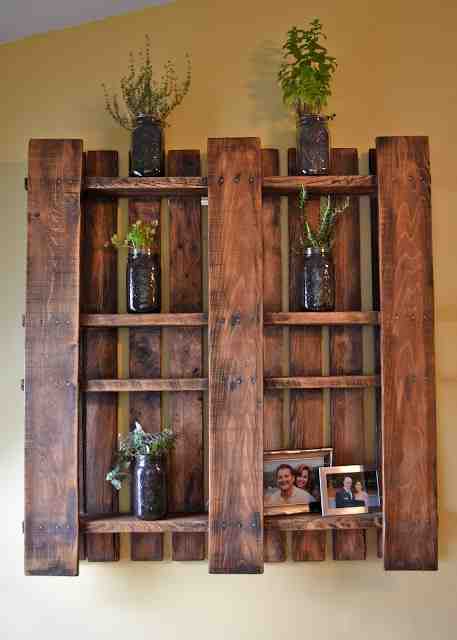 Cheers!
~ Jenise
p.s. Don't forget to ENTER YOUR EMAIL ADDRESS ON THE RIGHT for all the new fun ideas! Then FOLLOW ON PINTEREST & PIN THIS PAGE so you'll always find it. You can Like us on Facebook too! Then stay tuned for more fun & fabulous DIY ideas and inspirations!
(Secret: There's some exclusive content on that thar facebook page…sshhh!…okay, I guess I just ruined the secret.)
Image Source