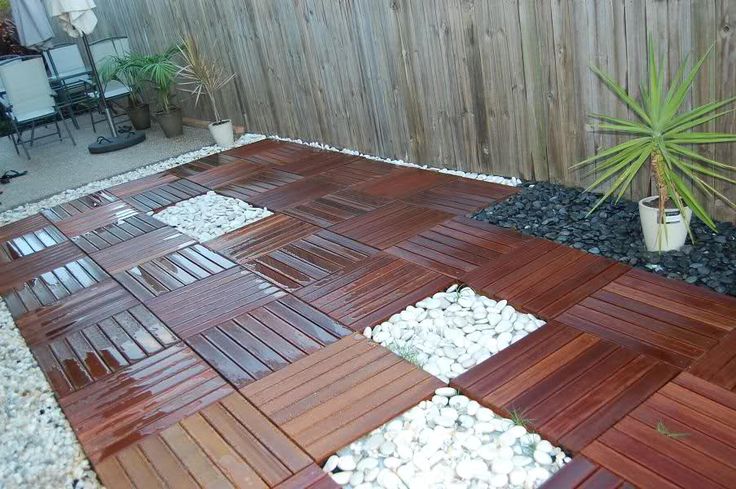 With all these outdoor projects that I'm posting lately I guess it's pretty obvious that I'm all about the arrival of Spring. Yes, Spring fever has hit me hard. So while cruising pinterest I found this gorgeous outdoor wood tile patio. All I could say was: OMG! Not only is this gorgeous, but you can lay this right over grass if you lay a weed tarp down first AND the tiles snap together. Soooo easy!
The site where this project is posted provides the brand of tiles they used–only thing is that they're only sold in Australia. I couldn't find anyplace that sells that brand in the US. But I did find these Natural Wood Eucalyptus Deck Tiles
. They come in packs of ten 12×12 inch tiles. I figure you can get a good little patio going with four packs of these. Follow the link below for more information on how to create your own wood tile patio. Once on the site, you'll have to scroll halfway down the page to see the project. Enjoy!
Happy decking!
And now that you've got your beautiful deck, throw in this Super Easy DIY Fire Pit…

And for some fun DIY's inside the home, check out…
HOW TO REFINISH YOUR KITCHEN COUNTER TOPS FOR ONLY $30!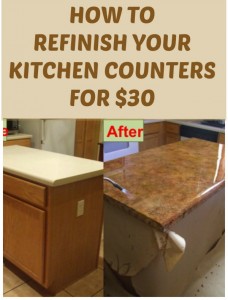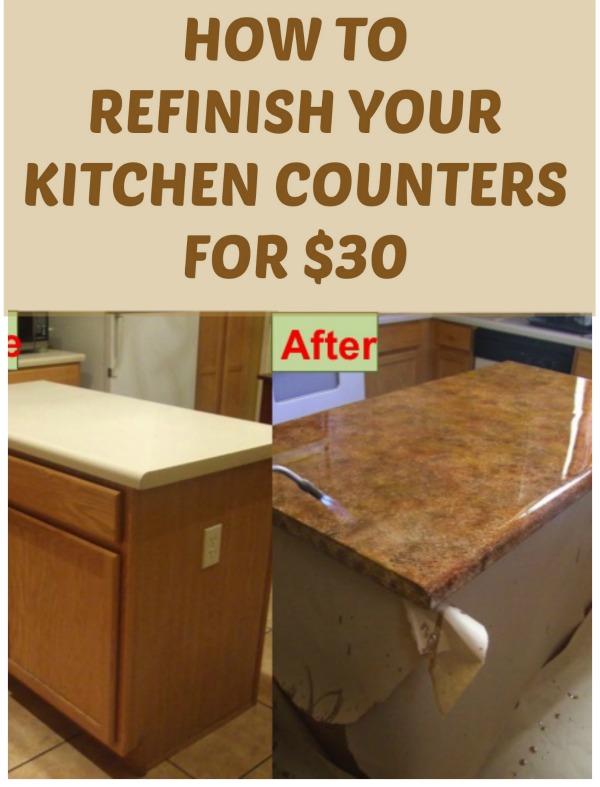 Cheers!
~ Jenise
p.s. Don't forget to ENTER YOUR EMAIL ADDRESS ON THE RIGHT for all the new fun ideas! Then FOLLOW ON PINTEREST. too! Then stay tuned for more fun & fabulous DIY ideas and inspirations!
(Secret: There's some exclusive content on that thar facebook page…sshhh!…okay, I guess I just ruined the secret.)

Cheers!