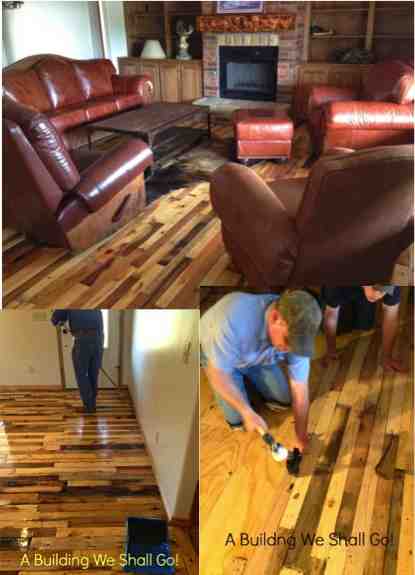 Never lose track of this project! PIN IT and 'Like' it on facebook so you'll always be able to find it.

The amazing pallet strikes again. A while back I shared an amazing DIY $20 Pallet Wall Tutorial…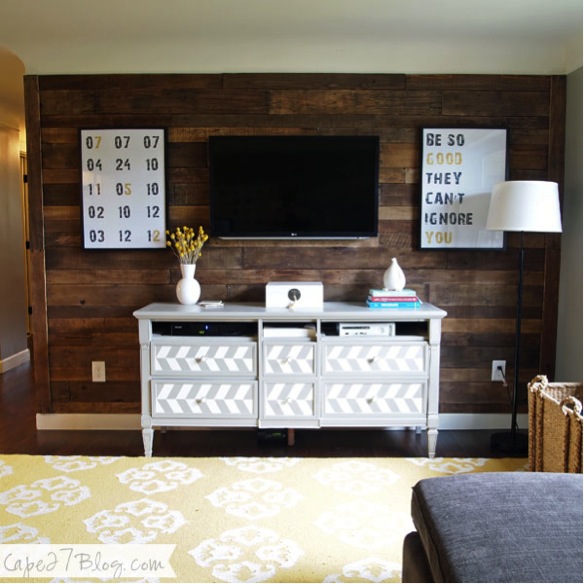 Now, we're taking it one step further… an entire floor made of pallets. Putting together this floor was a team effort by the gentlemen over at A Building We Should Go blog. One of the things that I really love about it is the way they alternated multiple widths of 2″, 3″, 4″, and 5″ pallet boards creating a repeating pattern about four feet wide.
Now, I won't lie. This is definitely not an overnight job. It took them several weeks to complete, partially due to taking the pallets apart and sorting the boards. But it can definitely be worth the effort not only for the aesthetic value, but also for the "I installed an entire wood floor practically for free" value. For more info and directions for installing your own pallet floor, visit the A Building We Shall Go blog right here.
Cheers!
~ Jenise
p.s. Always find this project by pinning it & liking on facebook. Then stay tuned for more fun & fabulous DIY ideas and inspirations!
(Secret: There's some exclusive content on that thar facebook page…sshhh!…okay, I guess I just ruined the secret.)