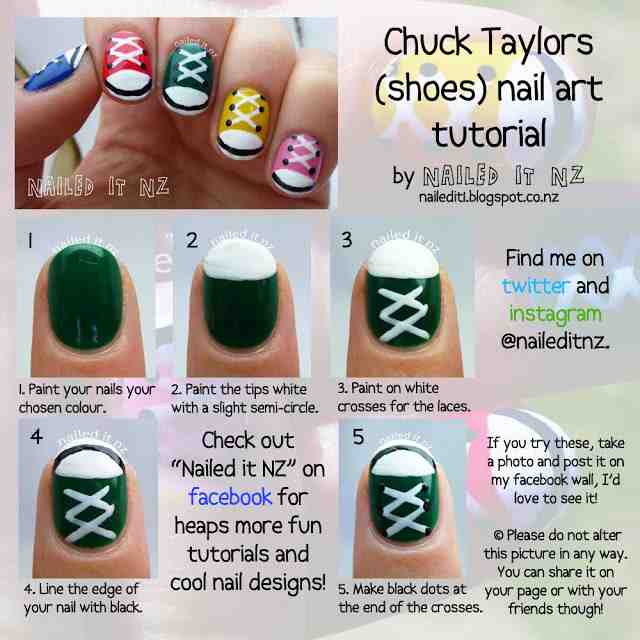 Never lose track of this project! PIN IT and 'Like' it on facebook so you'll always be able to find it.

I have so much trouble keeping my nails long so most of the time I'm stuck with stubs. So it's great to find some ideas for my little stubs. And I've found a bunch of different cute, and easy designs over at Nail It NZ blog. The cool thing is how easy they make it with the step by step guides and that the designs can work for long nails, too. So check out the tutorials over at Nail It NZ and enjoy!
Cheers!
~ Jenise
p.s. Always find this project by pinning it & liking on facebook. Then stay tuned for more fun & fabulous DIY ideas and inspirations!
(Secret: There's some exclusive content on that thar facebook page…sshhh!…okay, I guess I just ruined the secret.)