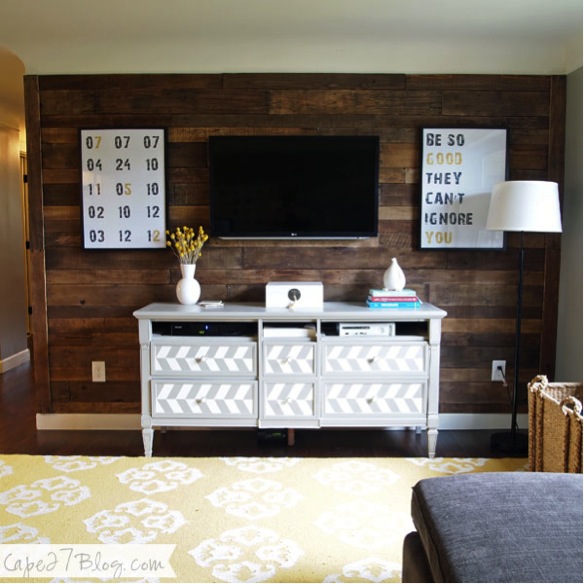 Don't miss out! Follow DIY Fun Ideas on facebook now for more ideas and inspirations!
Can you believe that this amazing pallet wall cost only $20 to make and install? Yep, the cost of some wood stain and nails. And it's gorgeous! It really gives the room a warm rustic feel. Now if you don't want to go looking for pallets (which are pretty easy to get a hold of), then you can also try these amazing real-wood peel and stick panels that I featured in a prior post. They'll be more expensive, but an easier install.
In the meantime, follow this link for the amazing pallet wall how-to:




And don't forget to follow DIY Fun Ideas here on our facebook page.
Cheers!
~ Jenise