DON'T MISS OUT!!! Enter for a chance to win one of TWO FREE Dremel Kits, the must have DIY tool! DETAILS HERE.
I little while back I shared a this gorgeous and super cheap DIY Paper Bag Floors tutorial.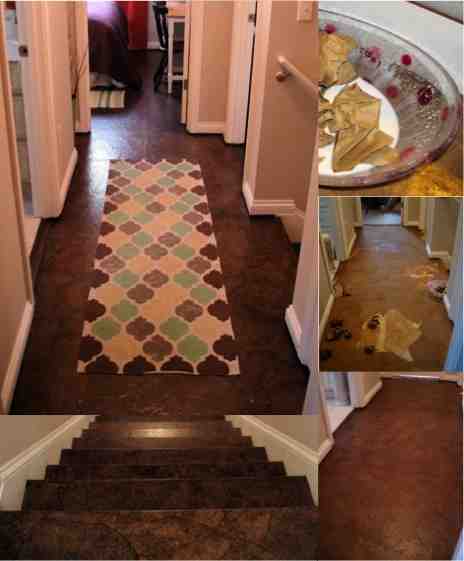 The floors looked amazing. They used a roll of brown paper from Home Depot and the technique included crumpling up the paper and then smoothing out again which gave the floors an almost leathery look. Well, today's tutorial again uses that same roll of brown paper, only the technique is completely different.
These amazing DIY faux-wood paper floors are the work of Chris from Freckle Face Girl blog.  Her technique included cutting the brown paper into strips, giving it a quick faux wood look using a wood grain tool, gluing the paper down, staining and sealing it. The total cost? Less than $90. That's truly amazing. And the entire floor was completed in one weekend. So go check out the Faux Wood Plank Floors Using Brown Paper tutorial and get inspired to update your own floors.
Looking for more flooring ideas? Then check these out amazing budget friendly flooring ideas too…
DIY Penny Floors — And A Few Nickels Too
DIY Stained Concrete – How To Revitalize Any Concrete Surface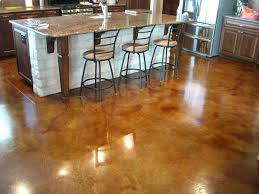 How To Paint & Stencil Your Floors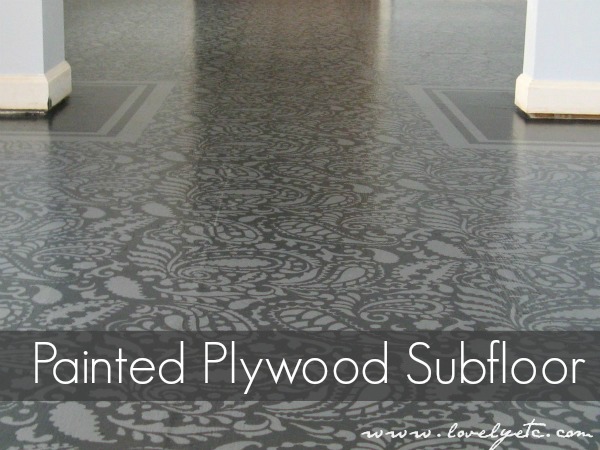 Cheers!
~ Jenise
p.s. Don't forget to ENTER YOUR EMAIL ADDRESS ON THE RIGHT for all the new fun ideas! Then FOLLOW ON PINTEREST & PIN THIS PAGE so you'll always find it. You can Like us on Facebook too! Then stay tuned for more fun & fabulous DIY ideas and inspirations!
(Secret: There's some exclusive content on that thar facebook page…sshhh!…okay, I guess I just ruined the secret.)

Cheers!