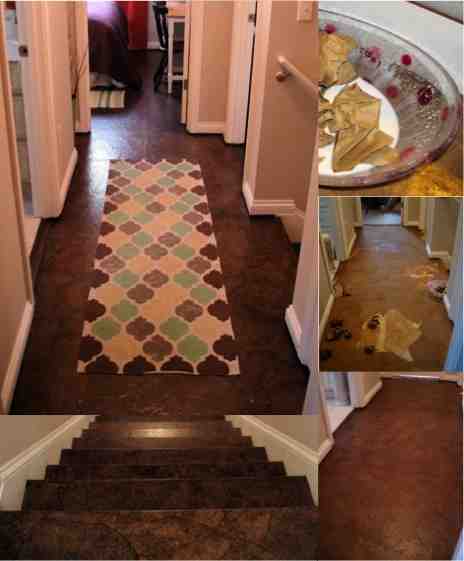 Follow DIYFunIdeas.com on Pinterest so you never miss a fun DIY!!!

Here is a completely new take on flooring. These amazing floors are the work of the Rachel over at Lovely Crafty Home blog and they're made from brown paper bags. Yes, you read that right. Talk about a recycling plan! Although if you want this lovely look and you can't collect quite enough brown bags, you can always do what Rachel did. She purchased a roll of brown craft paper for $11.
Basically, what you're doing to get this look is tearing small pieces of the brown paper, wadding it up so it gets all crinkled, glueing it down, staining (optional), and polyurethaning. Rachel refinished 650 square feet with this technique which included several rooms and two staircases and the total cost… all of $200. That's a heck of a lot less expensive than when I refinished my parents' home with a gorgeous maple laminate flooring — and I got that on closeout!
The result of this technique gives the floors an almost leathery look. The more you get your paper crinkled, the more leathery it looks. It really is amazing. So have I piqued your interested in refinishing your own floors? Then check out the Brown Paper Flooring Guide from Lovely Crafty Home and enjoy your new floors. HomeClick Community also has a very easy to follow simple guide to an inexpensive and beautiful Paper Bag Floor that takes you through each step, from how to prep your floor or subfloor to finishing touches.
And if you're interested in some other flooring techniques, check these out…
DIY Stained Concrete – How To Revitalize Any Concrete Surface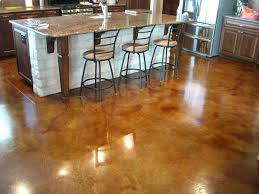 How To Paint & Stencil Your Floors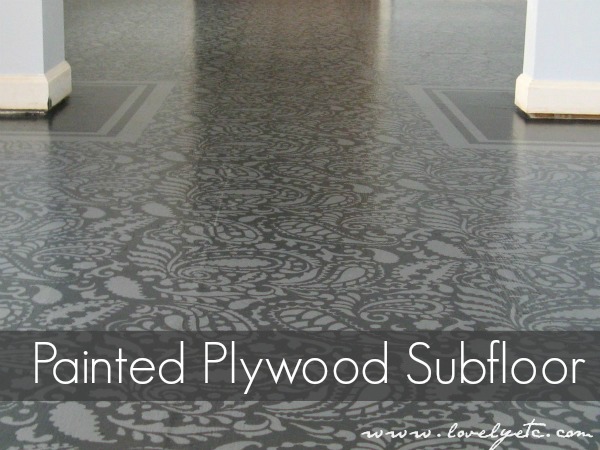 Cheers!
~ Jenise
p.s. Follow DIYFunIdeas.com on Pinterest so you never miss a fun DIY!!!