STOP FACEBOOK FROM DECIDING WHAT YOUR SEE! Sign up for email alerts and get all the DIY Fun Ideas right in your inbox!!!
This is such a fun idea! I'm totally loving it. A DIY concrete door stop STOP. Brilliant. And it's so easy to make. Can't beat brilliant AND easy AND fun all in one place!
Here's the quick and dirty directions for this DIY concrete door stop STOP. First, print out the "stop" template from the tutorial (link below). You can also create your own stop template using the font of your choice from the comfort of your own computer. Cut out the template and place it on a sheet of 2″ polystyrene foam, outline the template and cut it out. For a less expensive alternative to polystyrene, try using a styrofoam sheet
 instead. It'll be nearly half the cost. The foam form will be used to cast your DIY door stop. Next, glue down the cast form backwards (so the top surface is completely flat when dry) to a solid surface like a sheet of wood. Then mix your concrete or cement, either of which comes in many different colors. Personally, I prefer the natural grey look. Pour the mixture into the cast form. Let dry, then break away to foam. Sand any rough edges. Done. For more details and a step by step guide, check out the DIY Concrete Door Stop tutorial. You'll have such a fun little door stop for your friends to trip over.
And for more really cool and super easy concrete projects, check these out…
Ultra Modern DIY Concrete Lamp For $7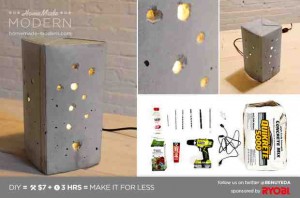 Sleek DIY Concrete Pendant Lamp for $10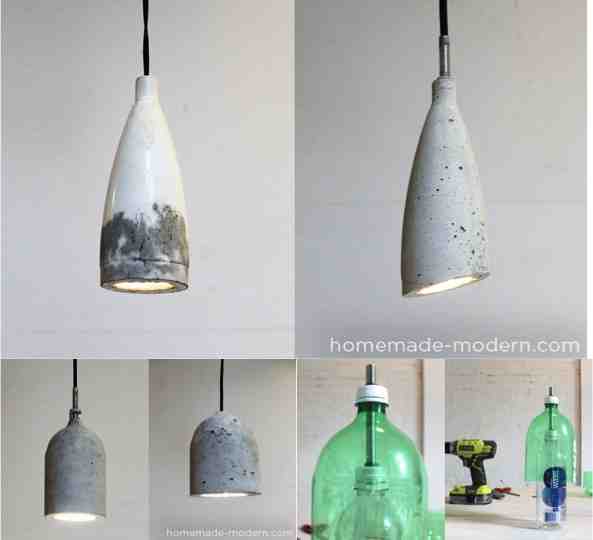 Easy DIY Concrete Door Mat From Rubber Mat
Easy DIY Concrete Kitchen Counter Tops On A Budget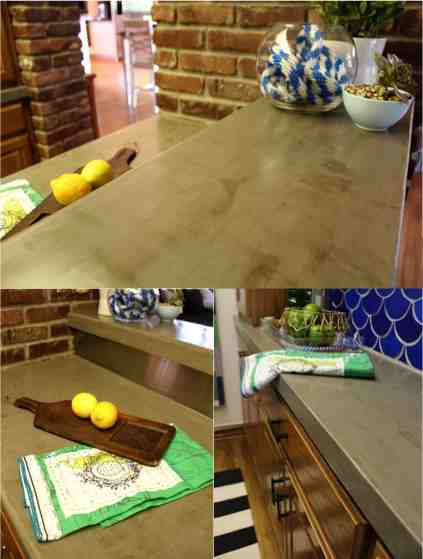 Cheers!
~ Jenise
ENTER YOUR EMAIL ADDRESS ON THE RIGHT to keep getting all the unfiltered new fun ideas directly to your inbox! And FOLLOW ME ON PINTEREST too!