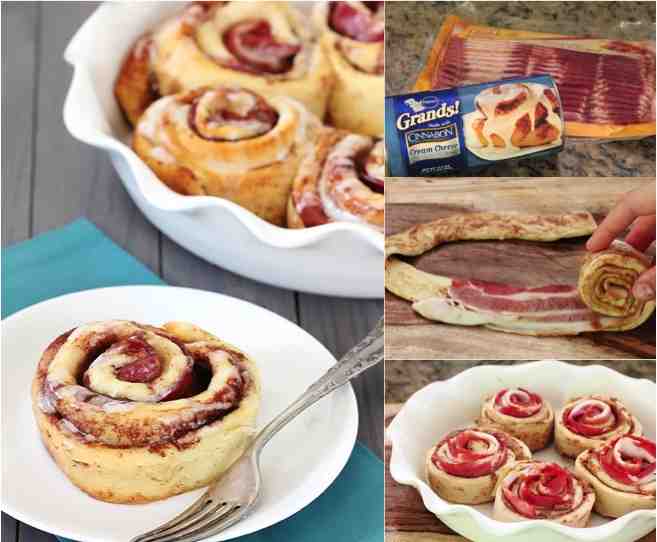 DON'T MISS OUT!!! Enter for a chance to win one of TWO FREE Dremel Kits, the must have DIY tool! DETAILS HERE.
A very wise philosopher once said — and I quote — "Everything is better with bacon." Well, she wasn't kidding. (You like how I said, "she"?) This bacon cinnamon roll recipe comes from tablespoon.com and I'm very curious about it. The basic gist of the recipe is to first lightly cook the bacon. Then roll the bacon slices up in Pillsbury Cinnamon Grands rolls, which can be found in the refrigerated section of your grocery store. Next, follow the package instructions for baking your bacon cinnamon rolls masterpiece. And…Done.
According to the folks over at tablespoon.com, the sweet and salty combination paired perfectly. They gave these bacon cinnamon rolls a rating of "holy moly," along with 4 out of 5 stars. So check out the full details of this bacon cinnamon roll recipe at tablespoon.com.
Cheers!
~ Jenise
p.s. Don't forget to ENTER YOUR EMAIL ADDRESS ON THE RIGHT for all the new fun ideas! Then FOLLOW ON PINTEREST & PIN THIS PAGE so you'll always find it. You can Like us on Facebook too! Then stay tuned for more fun & fabulous DIY ideas and inspirations!
(Secret: There's some exclusive content on that thar facebook page…sshhh!…okay, I guess I just ruined the secret.)