A special thanks to the Mom It Forward Blogger Network and Fruttare for inviting me to attend the Fruttare Fruit Farm event this past weekend and sponsoring this post! I had so much fun, got to taste some super delicious Fruttare frozen fruit bars, and learn how to make these adorable banana dolphins!
The family friendly event was held at The Shoppes At Wiregrass in Wesley Chapel, Florida and there were all kinds of fun activities for the entire family.
What I really loved about the event was that each activity inspired kids with fun ways to incorporate fresh fruit into their lives.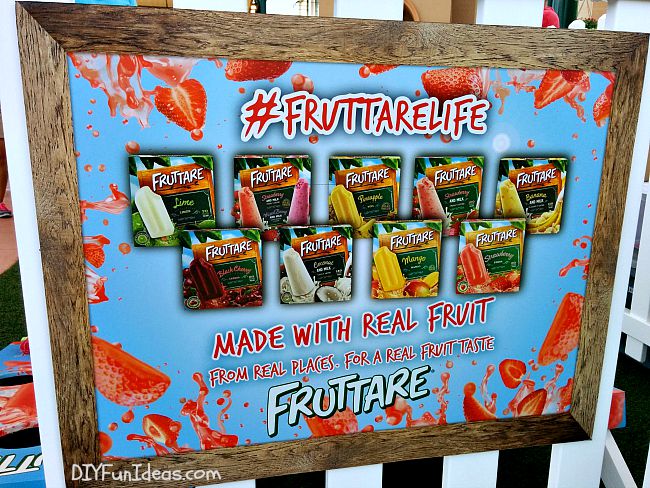 And that's what Fruttare frozen fruit bars, made with REAL fruit, is all about!
I had the opportunity to try Fruttare's strawberry and mango flavors, and on this sweltering Florida afternoon they were not only delicious, but the chunks of real fruit were so refreshing.
Activities at the Fruttare Fresh Fruit Farm included a station for kids to decorate terra cotta pots and then plant strawberries to take home and watch grow.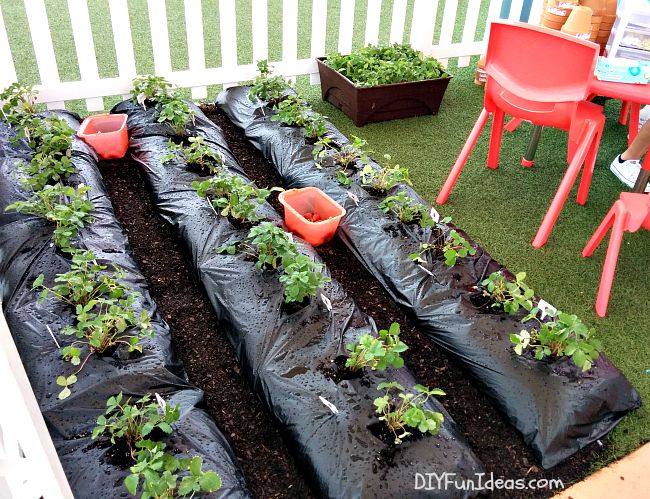 Did you know that Fruttare sources only sustainably farmed strawberries, coconuts, bananas and limes?
The event also included a fruit coloring station…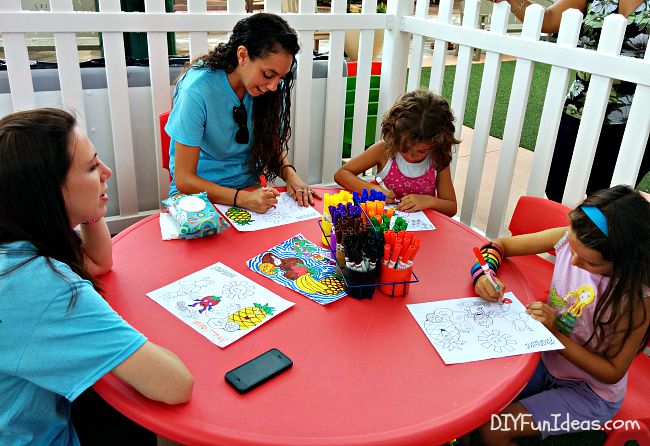 And a Fruttare bean bag toss…
But my favorite activity, other than the I get to eat yummy frozen fruit bars activity, was the Banana Dolphin station!
Making a banana dolphin is fun, simple and something kids love to make. And not only are the banana dolphins delicious, they're a great way to get kids eating real fruit.
Here is what you need:
1 banana
2 blueberries
Handful of strawberries
A knife
A marker or permanent pen
Toothpicks
Instructions (an adult should handle cutting the fruit for this activity):
Start by cutting the banana in half. Keep the stem, as this will make the dolphin's nose and mouth
Carefully cut the stem in half. Instead of cutting in the middle of the stem, cut from one side and go inward
Next, attach the blueberries as eyes with toothpicks
Cut some of the strawberries into smaller pieces. Put a small piece of the strawberry into the wedged open "mouth" of the dolphin created by the cut stem. The dolphin should be able to stand up on its own on the flat bottom you cut in step one
Cut the rest of the banana and strawberries to surround the dolphin with waves of these delicious fruits
And there you have it, easy and fun banana dolphins!
For the best tasting fruit that comes from places we know and trust, have a Fruttare brand frozen fruit bar. They come in nine delicious and refreshing flavors including:
o   Strawberry and Milk
o   Coconut and Milk
o   Banana and Milk
o   Mixed Berry and Milk
o   Mango
o   Strawberry
o   Lime
o   Black Cherry
o   Pineapple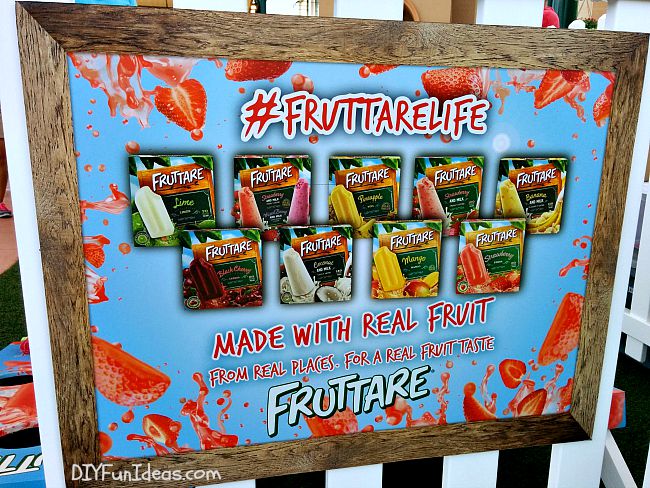 To learn more about Fruttare Frozen Fruit Bars, visit http://www.fruttarefruitbars.com and follow Fruttare on Facebook, Instagram, and Twitter!