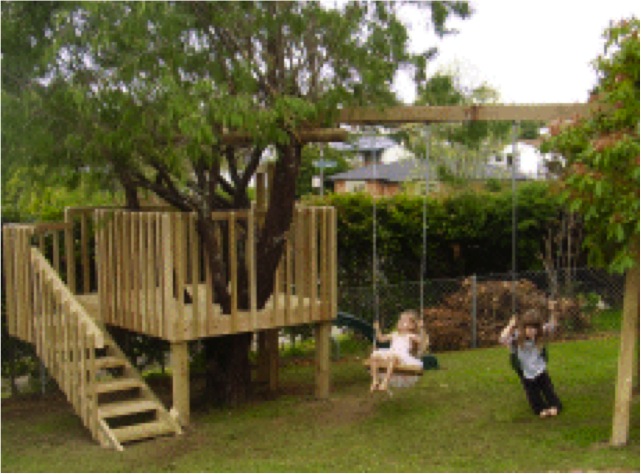 DON'T MISS OUT!!! Sign up for email alerts for a chance to win one of TWO FREE Dremel Kits, the must have DIY tool! DETAILS HERE.
This is the coolest thing ever. Heck, if I had one of these in my yard I'd kick the kids out and keep it all to myself! Okay, just kidding. Mom taught me to share. But you're kids will have a grand old time with this really cool tree house [slash] swing set [slash] slide!! It'll keep them out of your hair for hours. Want one? Well, I've got all the do it yourself details for you so check out the How To Build A Tree House tutorial.
Looking for more ways to keep the critters out of your hair? Check out How To Make A Water Blob For The Kids. It's super easy to make and your kids will LOVE it!
Cheers!
~ Jenise
p.s. Don't forget to ENTER YOUR EMAIL ADDRESS ON THE RIGHT to keep getting all the new fun ideas! Then PIN THIS PAGE so you'll always find it and LIKE us on facebook. Then stay tuned for more fun & fabulous DIY ideas and inspirations!
(Secret: There's some exclusive content on that thar facebook page…sshhh!…okay, I guess I just ruined the secret.)