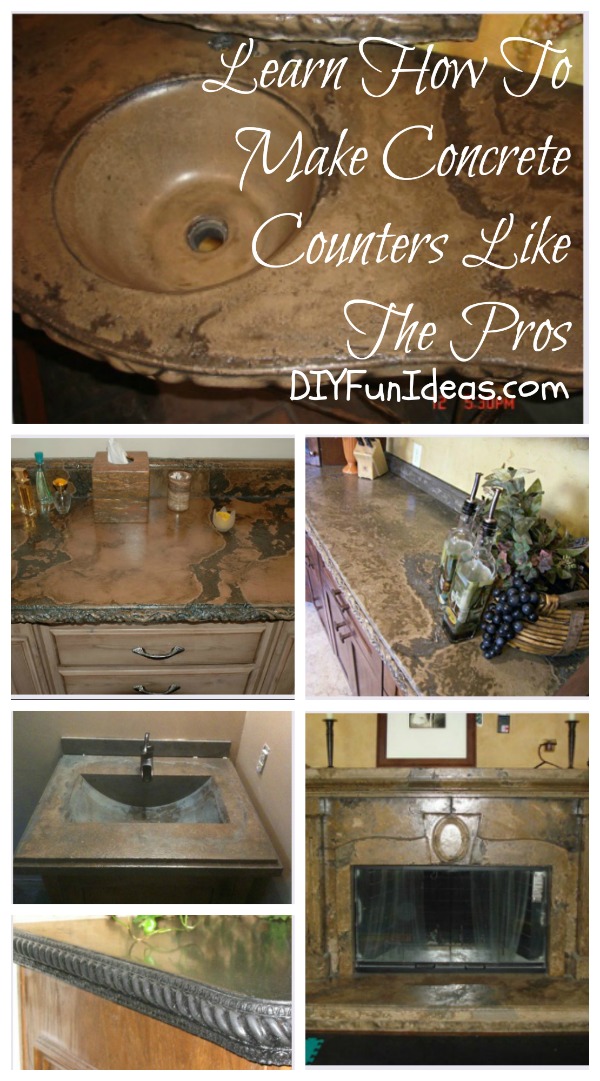 My name is Jenise and I'm a concrete-a-holic. If you've been following along, then you may have figured that out already. While my concrete designs thus far have been pretty basic, which has been great because I love the industrial look of raw concrete, I have been wanting to create more sophisticated designs.
I love the look of polished concrete, not to mention the amazing colors and designs that can be achieved. When I think of all the creative concrete possibilities, my mouth waters. The only problem has been that I've lacked the necessary knowledge to create all the wonderful designs floating around in my head. So I've decided to further indulge my addiction and sign up for The Ashby Systems Countertop Solutions Training Course.
Sure, I could have found a book on the topic, but I'm much more of a hands on person who enjoys learning by doing. So the opportunity to be totally immersed in a 3-day course was something I could hardly pass up.
[December 15, 2014 Update: I've completed this AWESOME class! And I've put all the info on how you can make your own gorgeous concrete countertops in a new tutorial! Check out the tutorial HERE. It's got all the juicy step by step details from this amazing class, along with tons of pictures to take you through each step of the process. But keep scrolling below to check out more pictures and more concrete tutorials!] 
During the 3-day class, participants will be actually making a small kitchen. How cool is that?!!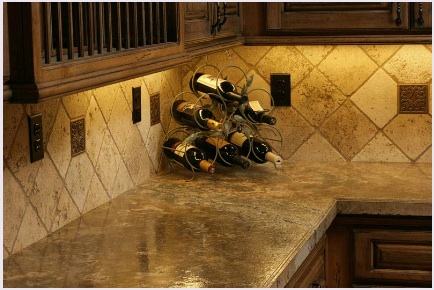 Some of the things I'll be learning while making my kitchen include how to create decorative edges.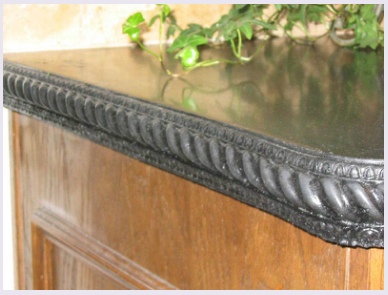 How to do marbling.
Make integral sinks.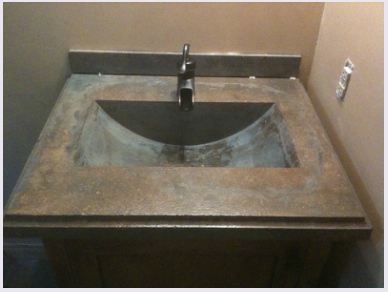 Creating fireplace forms.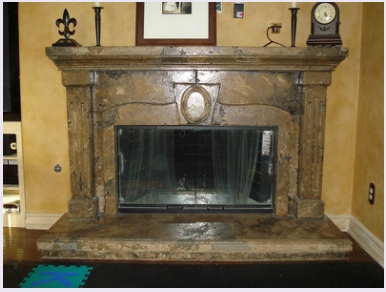 And more!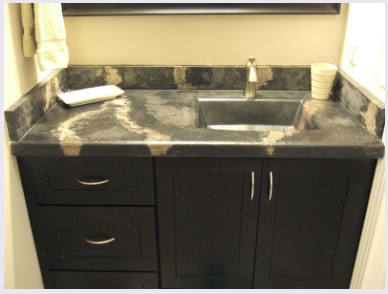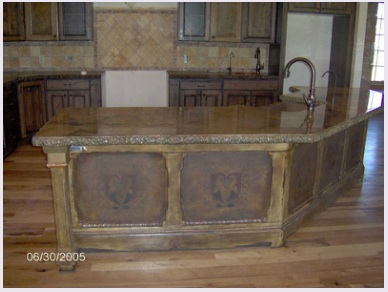 Classes are small — no more than 15 participants and are taught once a month. I'll be attending the December 2-4 class in Vegas. Then watch out cause I'll be DIYing all kinds of cool concrete creations and sharing them with you right here.
I also plan to share lots of pics from the course as our kitchen comes to life. (Yes, I will be breaking the old adage, "what happens in Vegas….")
Did I say I was so excited?!!
If you'd like to join me in the December class to learn how to make concrete counters like the pros, you can learn more about it right here.
All of the images above are Countertop Solutions creations and examples of the kind of concrete skills that I will be learning during this hands-on course. Yay!
And if you can't wait until my December class, check out some of the fun concrete DIYs that I've already done….

Don't miss out on all the fun concrete DIYs to come, click below to get updates by email…

Cheers!
Jenise
This post linked to some of these totally fabulous blogs and here.