Today I'm joining up with some bloggy friends ("some" means 40+ bloggers) to celebrate the 2-year blog anniversary for Bonnie from The Pin Junkie blog. Together we're hosting a DIY link party. Since this is my first link party (Yay!), let me tell you what it is. A link party is a place where tons of bloggers can post and share their latest and most fabulous DIY creations. So basically, it's a one-stop shop for all kinds of fun DIY tutorials. How awesome is that!
But before we get to the party, I'd like to share some of my latest DIYs. So check these babies out. Then on to the party!
I've gone a little concrete crazy recently. Keep scrolling and you'll see what I mean.
HALLOWEEN CRAFT: DIY CONCRETE TOMBSTONE

HALLOWEEN CRAFT: DIY ZOMBIE HANDS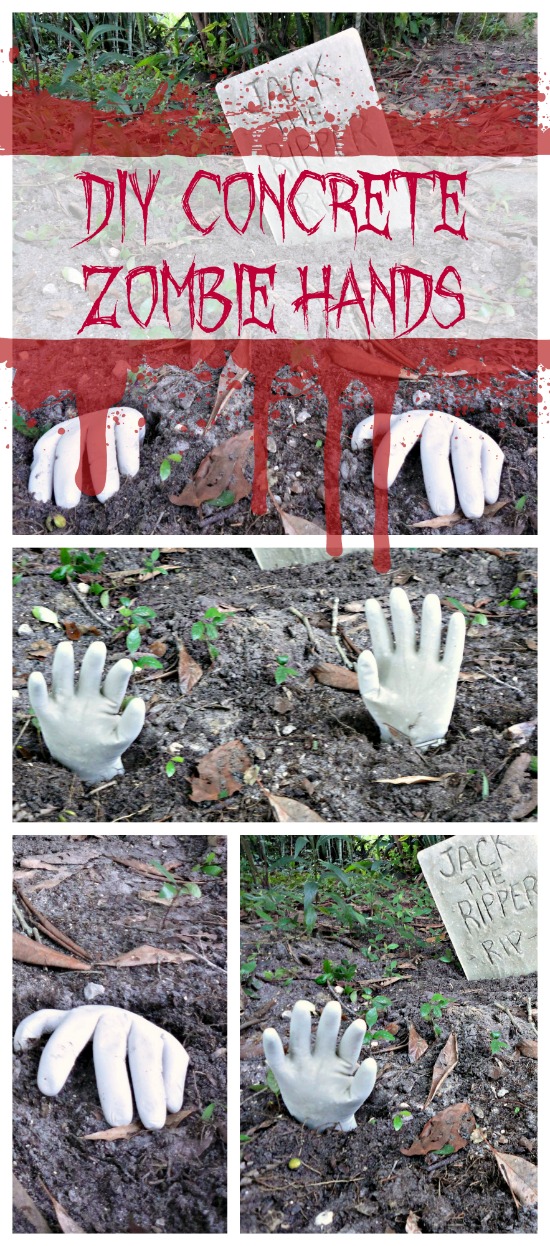 DIY MODERN INDUSTRIAL CONCRETE & PVC BAR STOOLS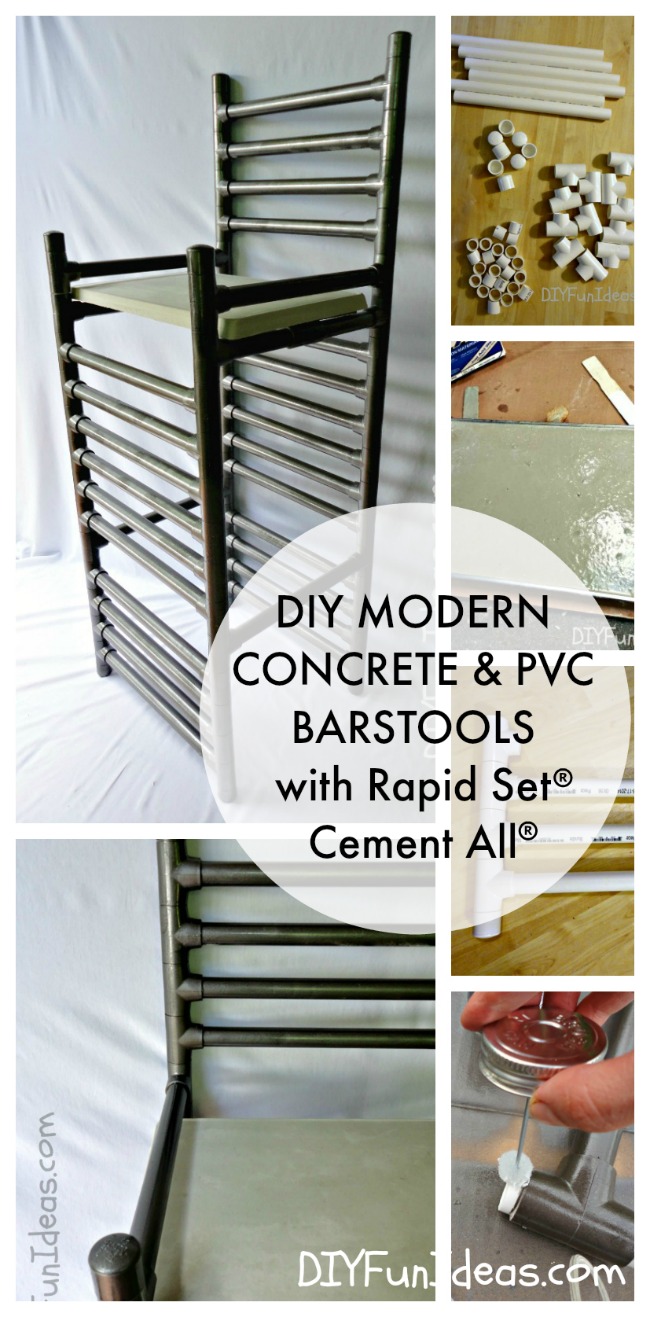 UBER MODERN DIY CONCRETE CLOCK
Okay, now that you're done calling me the crazy concrete lady, on to the party…
Two years ago, Bonnie a.k.a. The Pin Junkie decided to actually do the things she pinned on Pinterest.  She made a few crafts, tried a few recipes and had so much fun, she wanted to share her love of Pinterest with everyone and The Pin Junkie was born!  Now she's completely addicted and working her way through Pinterest one project at a time.  You can join her at:
The Pin Junkie is celebrating it's two year blogiversary and all the following bloggers, including myself, are helping to celebrate in style with a HUGE link party! When you share your crafts and recipes at this party, they will be seen on all 40 of these blogs!
Party Rules
1.  Share anything family friendly – crafts, recipes, DIY projects.
2.  Visit other links at the party.  It's always nice to leave some comments and pin from the original source.
3.  Visit and follow a few of the co-hosts.  They'd love it if you dropped by to say hello!
Now check out all the fun DIYs….