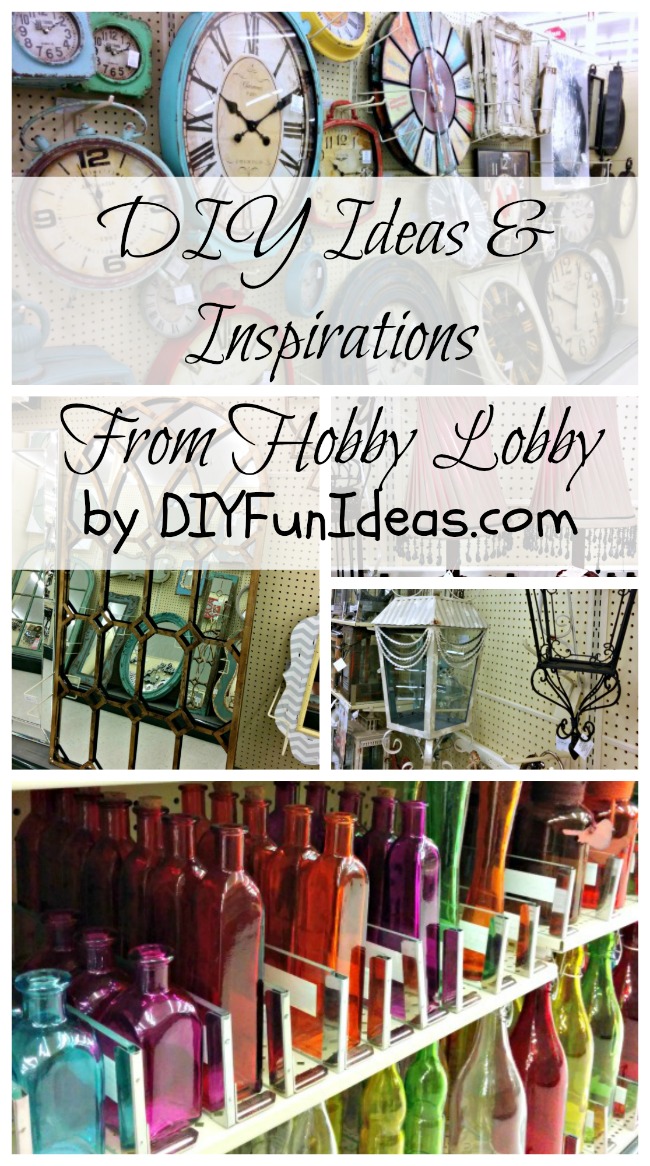 I stopped in to Hobby Lobby yesterday to quickly pick up a $4 item that I needed for a project. Ninety minutes later I was walking out to my car. Yes, NINETY MINUTES LATER! I'm sorry, I can't help it. I have an addiction to craft stores. I am proud to say, however, that while it took a bit of self control, I did only walk out with the item I needed. Although there may have been some shaky hands and sweat involved because for me a trip to Hobby Lobby is as dangerous as leaving some ladies alone in the shoe department at Nordstrom. (Confession…I might be one of those ladies too.) Luckily, will power won out…this time.
Here's the thing about stopping into a craft store, simply strolling through the aisles gives me brilliant (at least to me) ideas and inspirations because I often come across interesting products that I never even knew existed. For instance, a previous stroll through Hobby Lobby led me to the discovery of glue gun glue for fabric which is flexible and washable. Having discovered that, I was able to come up with making my No-Sew Drop Cloth Headboard Slip Cover With Rosettes, which I totally love.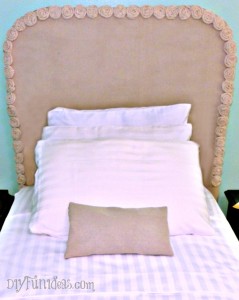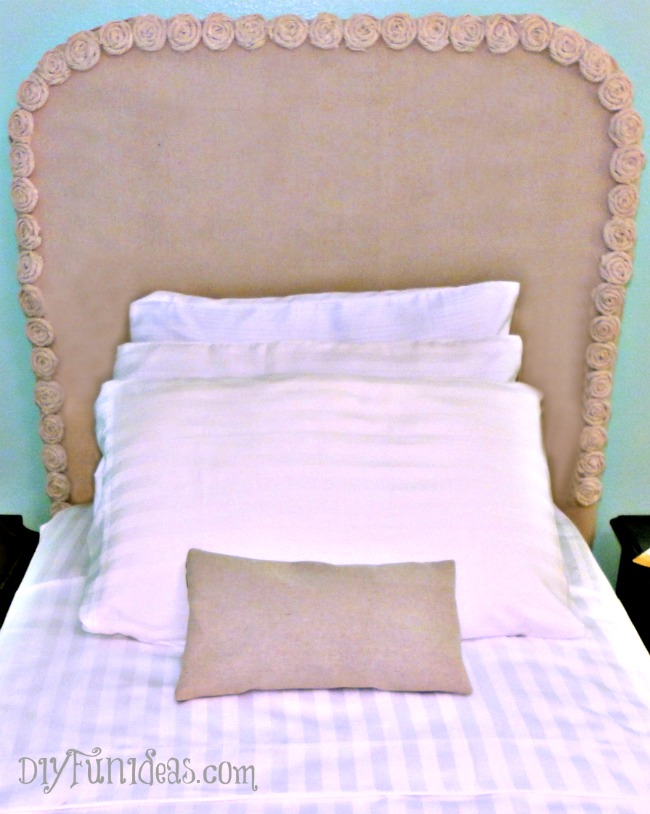 I also wouldn't have discovered the paint pens that I used for my Song Lyric Wall Art.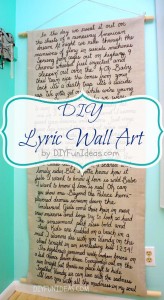 Nor would I have been inspired to make my own Fabric Storage Boxes after seeing that Hobby Lobby's large fabric boxes cost $29.99 each (Oye!).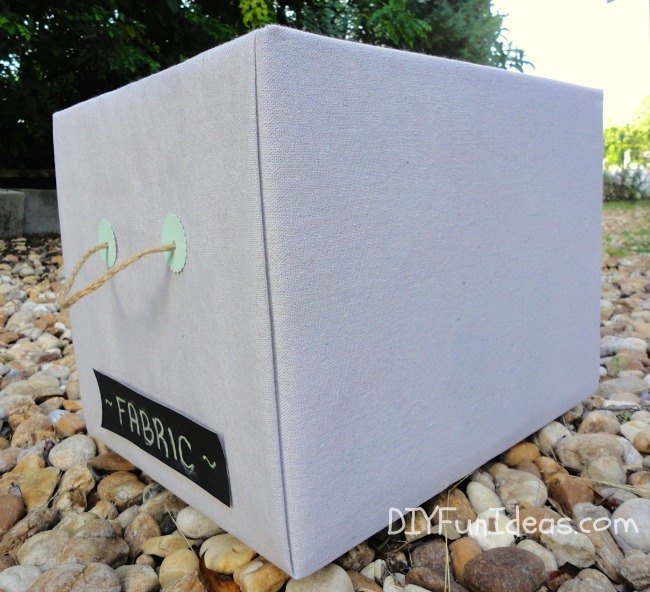 Can you tell from those three projects that I'm also having an obsession with drop cloth too?
Anyways, perhaps I was lying when I said that I left Hobby Lobby with only my $4 item because the truth is I also left with some new project ideas and inspirations. So I today I thought I'd share some of the fun stuff I saw on my visit and hopefully you'll be struck with some brilliant DIY inspiration too. So on to the fun stuff!
I need a lamp for the guest room, so I popped into the lighting aisle and this caught my eye…
I actually already have an idea of what I'm going to use for the lamp base. The thing that caught my eye about these lamps was the treatment of the lamp shade. I really like both the shape of the shade and how the fabric folds and twists around it. I might try to replicate this when making my own.
This lamp shade also caught my eye…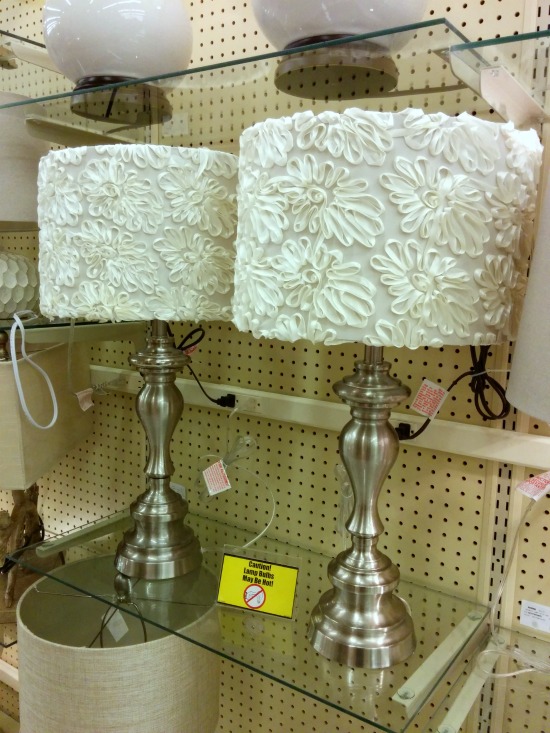 It's a bit frilly for me, but it's also interesting and I could possibly use this technique on something else. The shade design is made with thin ribbon that is attached in flower patterns. It was one of those things that I just had to go over and touch.
This lamp was really interesting too…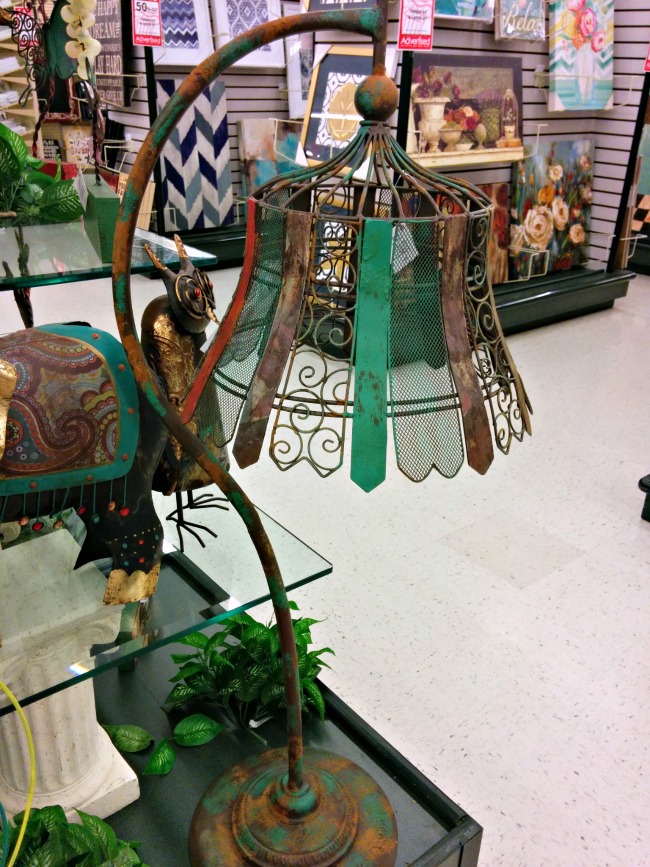 And what about these…
If you ran wiring through them, I think they'd make gorgeous sconces. The white one would look amazing hanging on both sides of the guest bed.
Or perhaps wire one of these lanterns to sit on the night stand…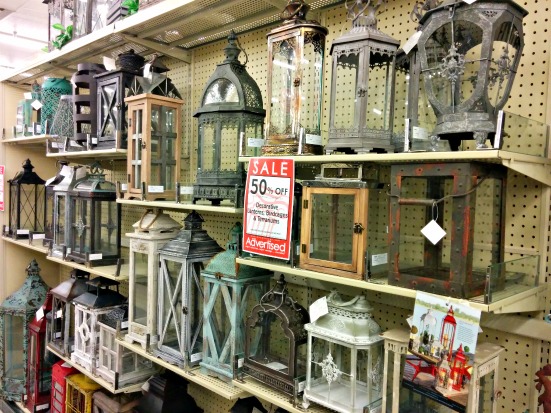 Or this lantern…
It would also make a fun terrarium.
I also thought of wiring one of these humungous vases for a floor lamp…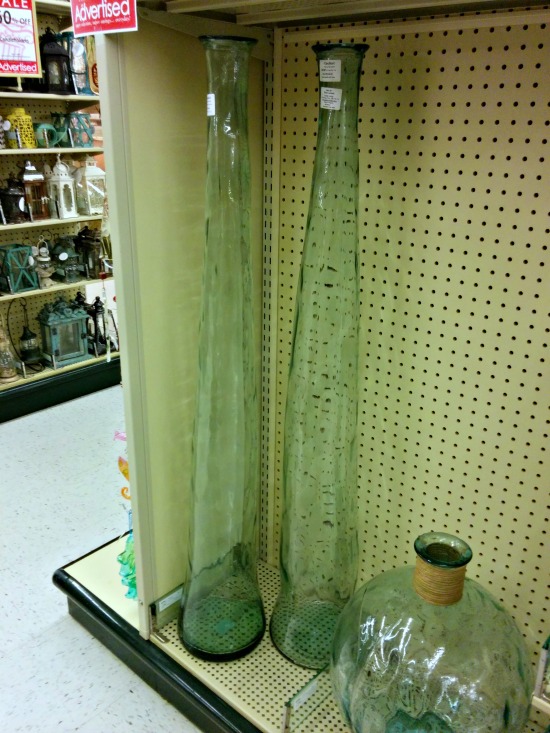 Than I came across all these gorgeous colorful glass bottles…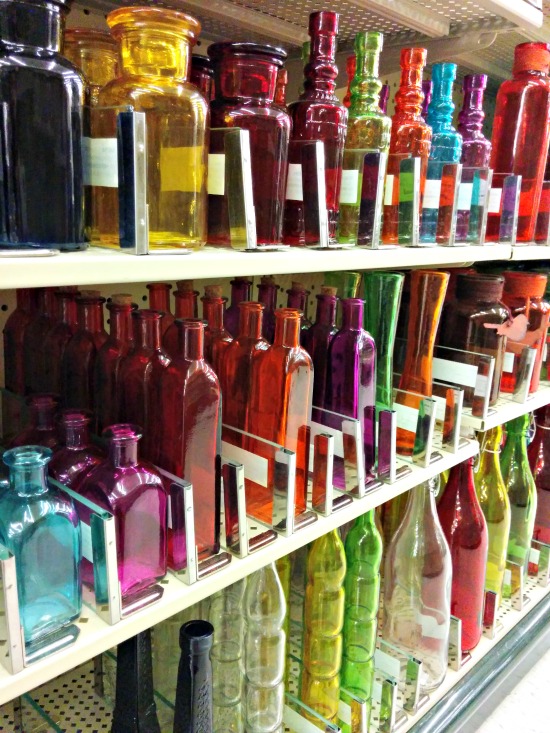 Not sure what I'd do with them, but they were sure perdy.
Then there are the clocks…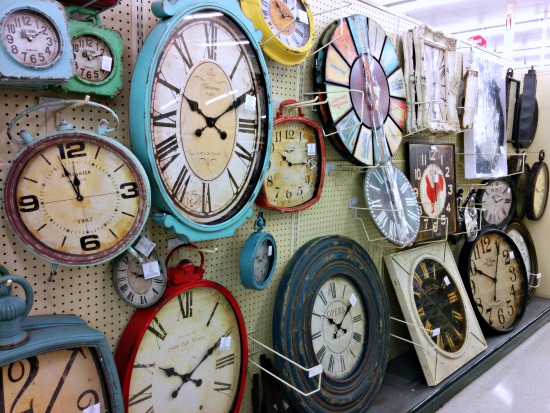 I LOVE humungaloid (not really a word) clocks! That big blue one would look so cool hanging over a fireplace mantle.
These were really pretty too…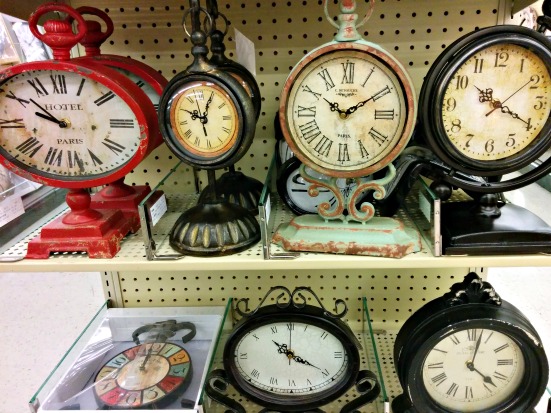 Only last week I hung this Clock & Frame Gallery at Ma & Pa's house…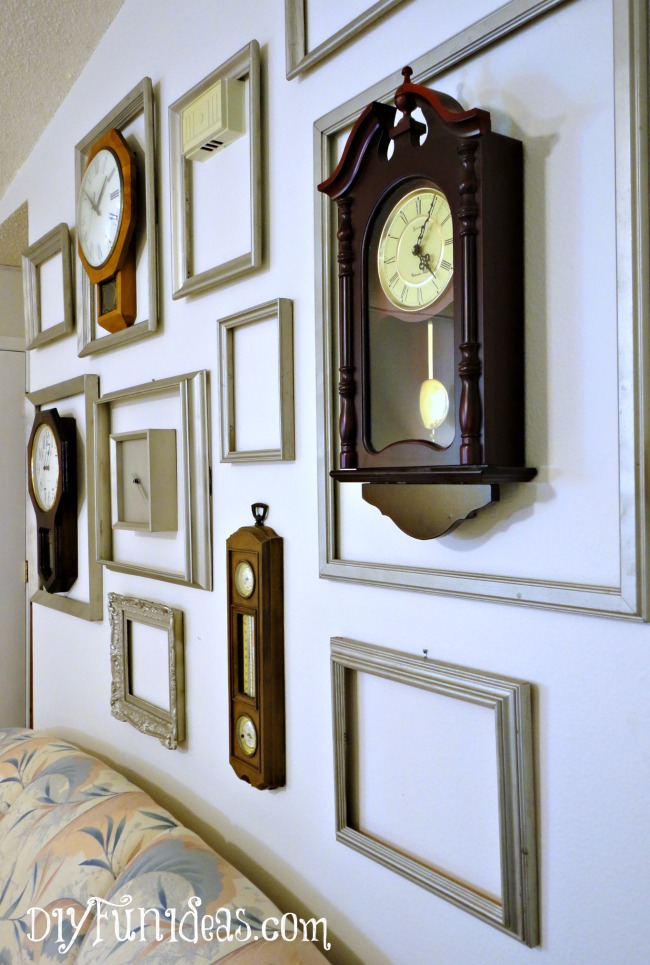 …so I have to admit that I am a bit obsessed with both clocks and frames at the moment.
So when I saw this shabby frame…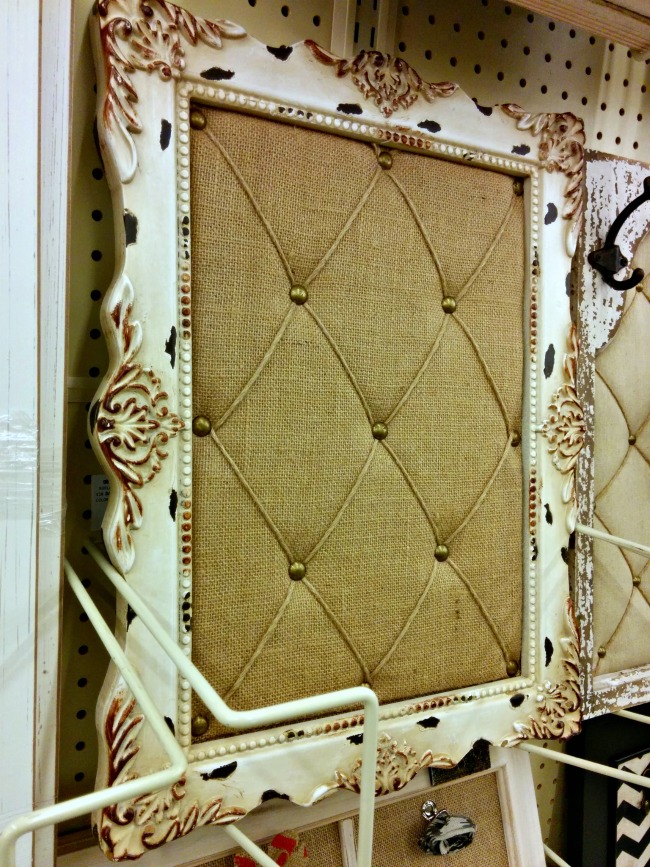 …it was love at first site.
I also fell in love with this mirror…
I don't really have a place for it, but I'm sure I could find one if you twisted my arm.
This cupcake tray is just plain cute…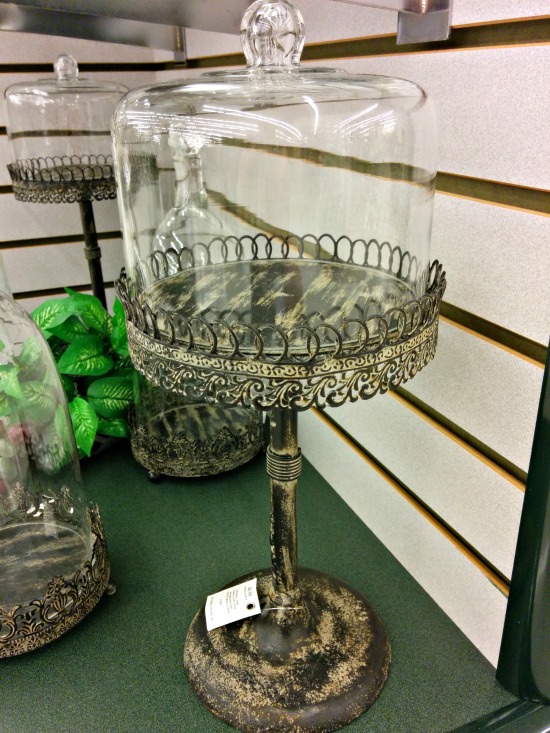 …and would be a fun addition to a lovely countertop vignette.
These subway art signs also pulled me in…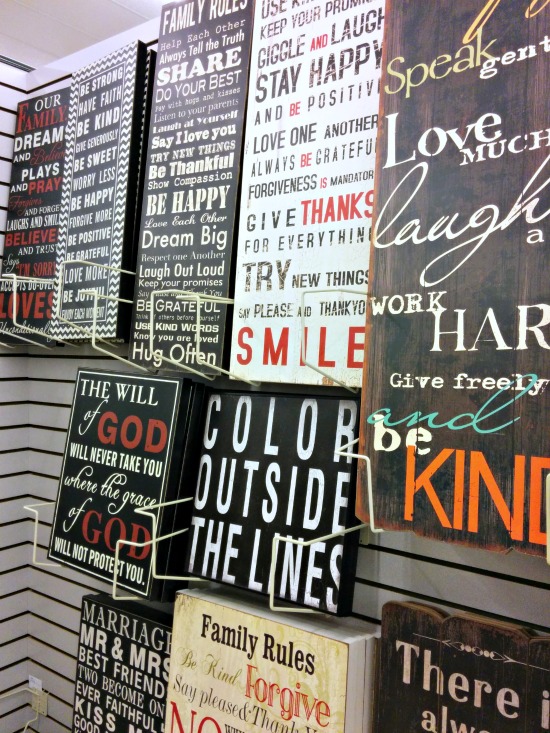 One of those would make for a fun and easy DIY afternoon.
So that's about it. Hope some of these finds lead you to some fun DIY inspiration!
Next, make sure to check out THE ULTIMATE COOL STOCKING STUFFER GUIDE! It's got the coolest fun accessories and gadgets for man, woman, and child!

And learn how you can Refinish Your Kitchen Counters For $30 plus other budget counter top refinishing tutorials!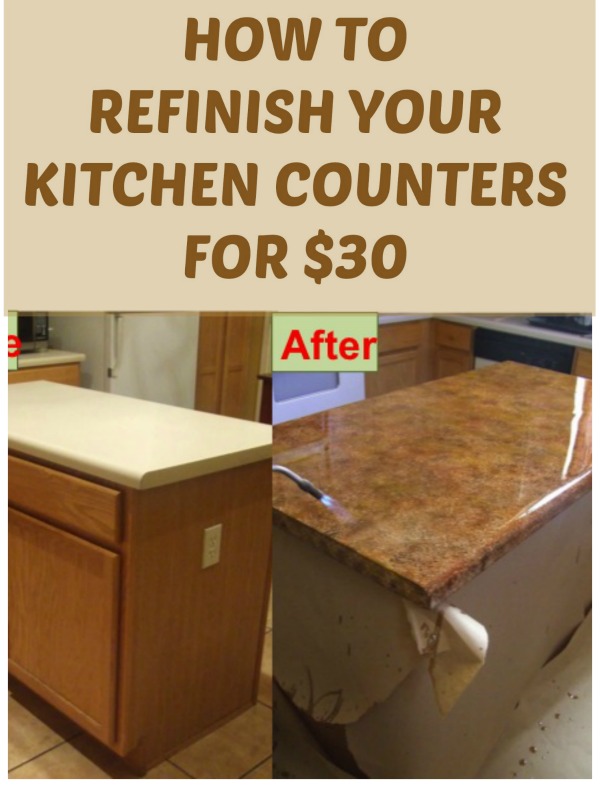 Cheers,
Jenise
This post linked to some of these wonderful blogs and here.