Thanks for stopping by today to check out some Halloween fun. As ya'll know, I love working with concrete. So just a quick reminder to check out more of my concrete fun when you're all done with today's tutorial!.


Now, onto the show!!!

If you're new here, please SIGN UP to get fun DIY's sent straight to your inbox! You can also follow me on Pinterest Here!
It's that time of year when all things frightful come creeping, crawling, slithering, and squirming out of every dark corner. Not only is Halloween right around the corner, but next week is the season premier of Walking Dead! I've been waiting for this for MONTHS!
So with all the fun scary stuff going on, I got my DIY groove on and jumped on board. You all know how much I love working with concrete/cement, with all its endless possibilities. Well my latest concrete project is a DIY concrete tombstone. And this is just about the easiest DIY project you'll come across. I'm talking putting in about 10 minutes of your time. So easy. So let's jump right into this super easy tutorial.
To make your DIY concrete tombstone, you'll need:
1. Rapid Set Cement All
 (You can read about why I love this stuff here)
2. 11″ x 17″ baking pan
3. Dust Mask
4. Screw driver
5. WD-40
 or similar
Now, if you recall, last week I completed this DIY concrete & PVC bar stool…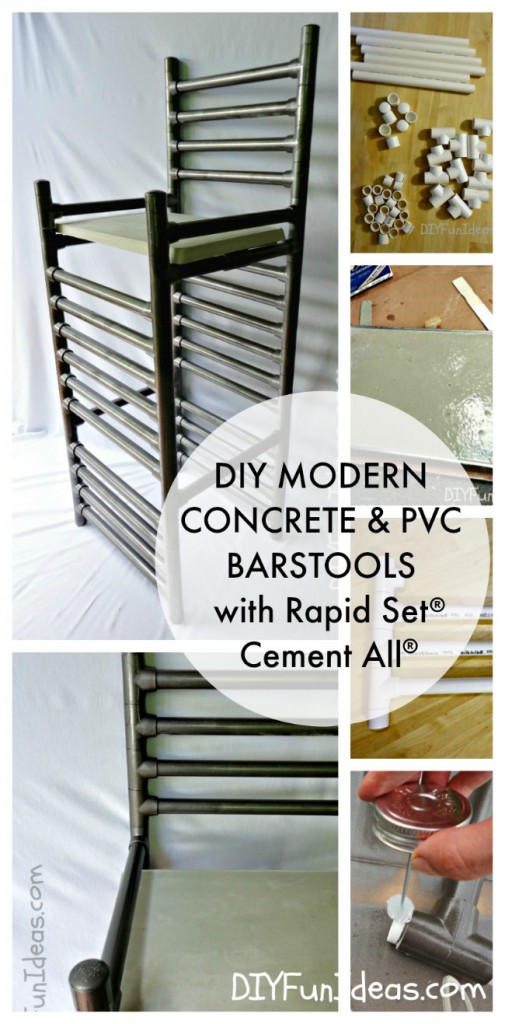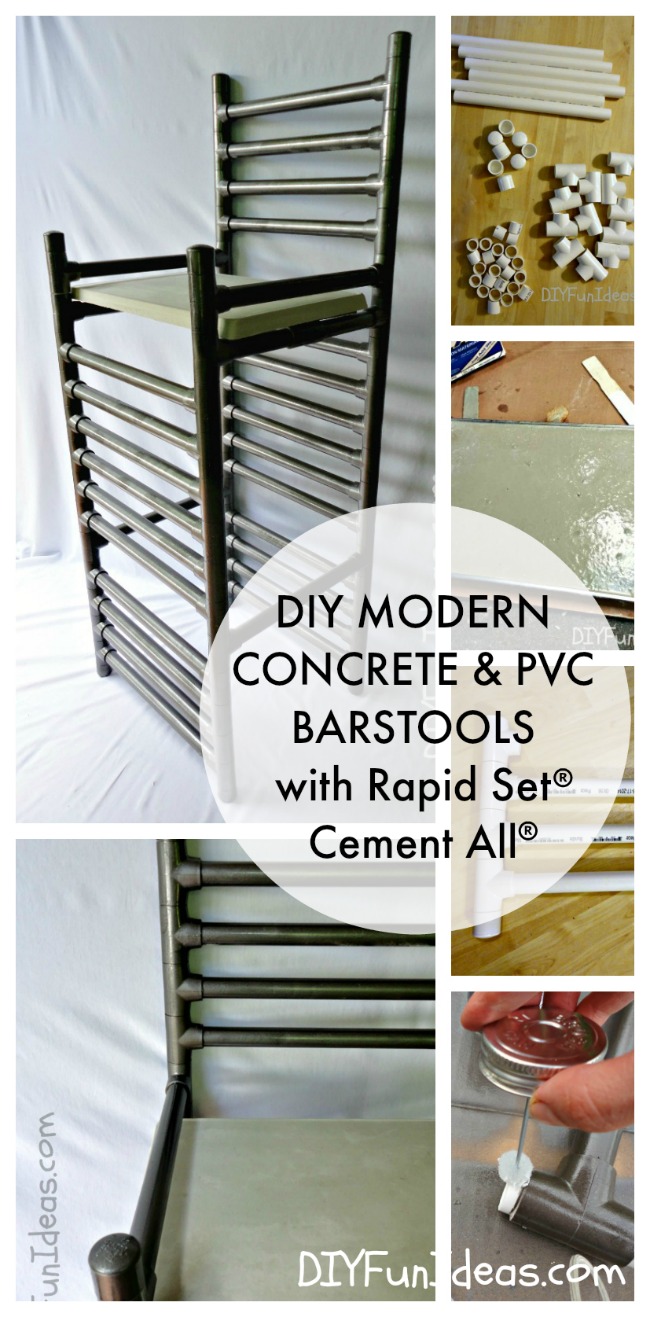 To make the seat portion of the stool I used the same baking pan that I used for the tombstone, so I already had it on hand. Plus, I already had the Cement All. So this project cost me zero dollars. (I like to think that in some ways that saves me money. Right? …Right?)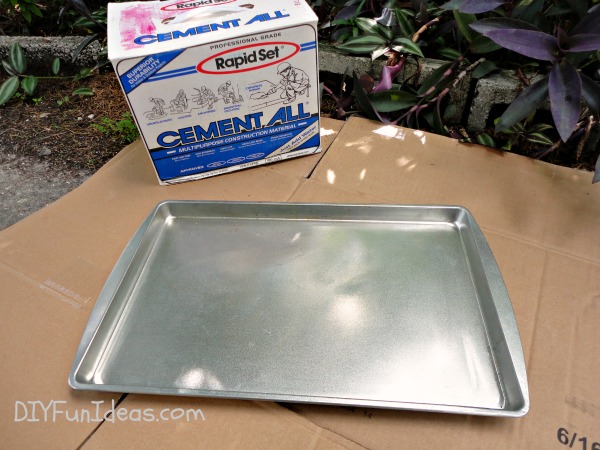 Step 1: Wearing your dust mask, mix your Cement All according to instructions (3 parts cement; 1 part water). I tend to like adding a little extra water. It makes it easier to pour.
Step 2: Spray your pan with oil. I like using WD-40, but you can use cooking oil or PAM.
Step 3: Pour the mixed Cement All into the pan.
Step 4: Wait. No, seriously…wait about 15 minutes for the Cement All to start to set. If you start carving your words into the cement before it sets, it'll fill right back in…like this….
What can I say, I'm not a patient person.
Step 5: But once the cement started to set, I used a screw driver to carve out the inscription. You literally have to dig out the cement with your screw driver (see the little pile of cement pieces on the left)…
Now, confession time… I forgot to spray my baking pan with oil (I did say I can be a little impatient, didn't I?) so after my cement dried (in about an hour), it was pretty well stuck in there. When I used the same pan for the seat of my concrete & PVC bar stool, I gave it a good coat of oil and when the Cement All dried I just tilted the pan and the cement slab just slid right out.
This time, without the oil coat, I had to tug at the edges pretty hard to loosen the slab and I even chipped some of the edges a bit.
Luckily, I didn't mind the chips because they worked well with this being an old tombstone and all.
Next, chop somebody up, bury them in the ground, and… okay, just kidding. That probably wouldn't be cool. So instead, just stick your tombstone in the dirt and you're good to go.
Here's the final result…
I know what you're saying…. "ooooh, scary."  …Am I right?
Oh, and then I made some creepy zombie hands to go with it. (Zombie hands tutorial here.)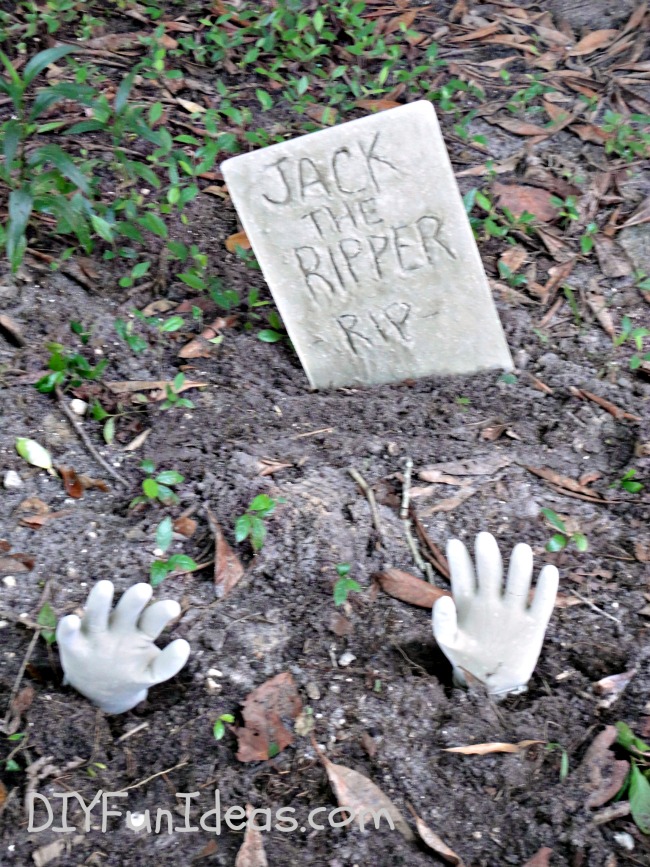 So now we've got a zombie Jack The Ripper crawling out of his grave.
But don't get your panties up in a bunch…it's all make believe (in case you couldn't tell).
If you're looking for more fun Halloween crafts, check out HOW TO PUT A SEVERED HEAD IN A JAR.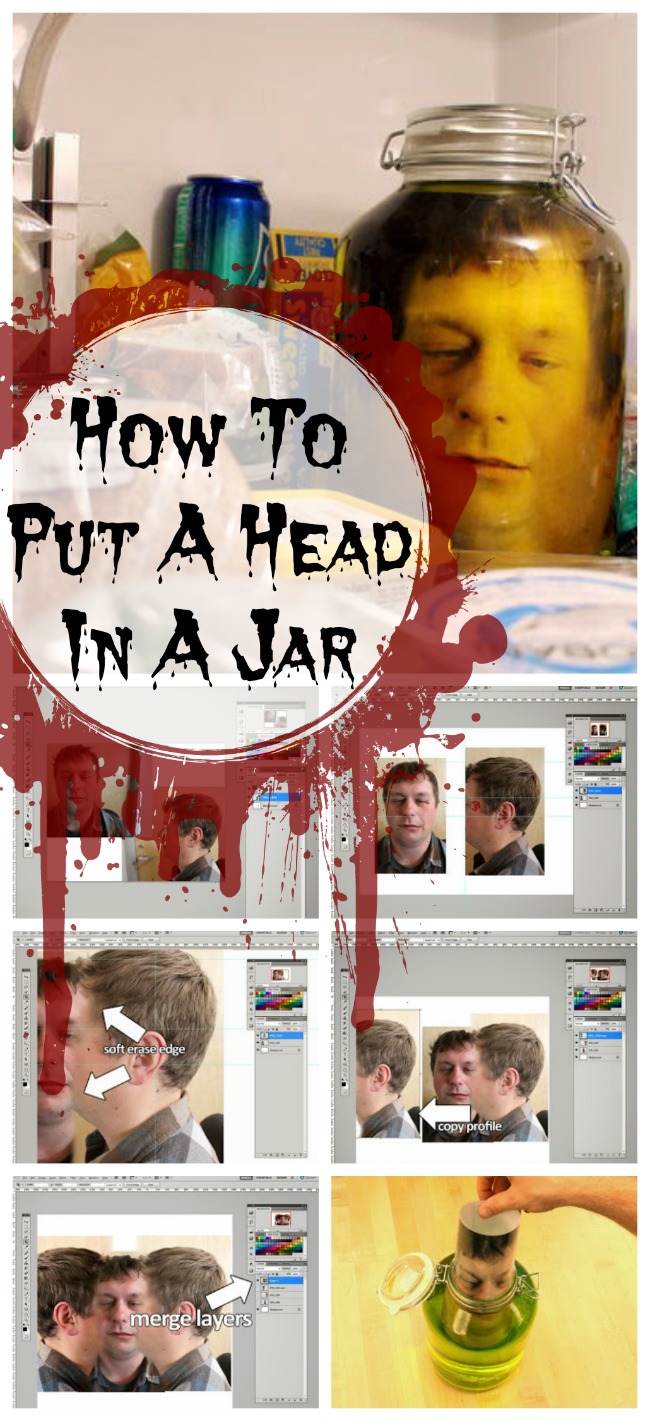 And for more fun DIY concrete projects check these out…
DIY CONCRETE PLANTER HANDS FOR SUCCULENTS

UBER MODERN DIY CONCRETE CLOCK

DIY TALL CONCRETE CANDLES FOR TEA LIGHTS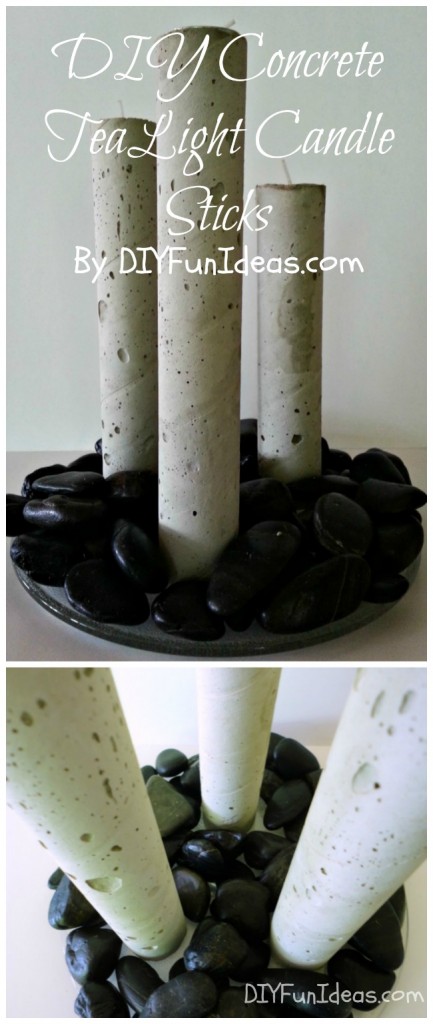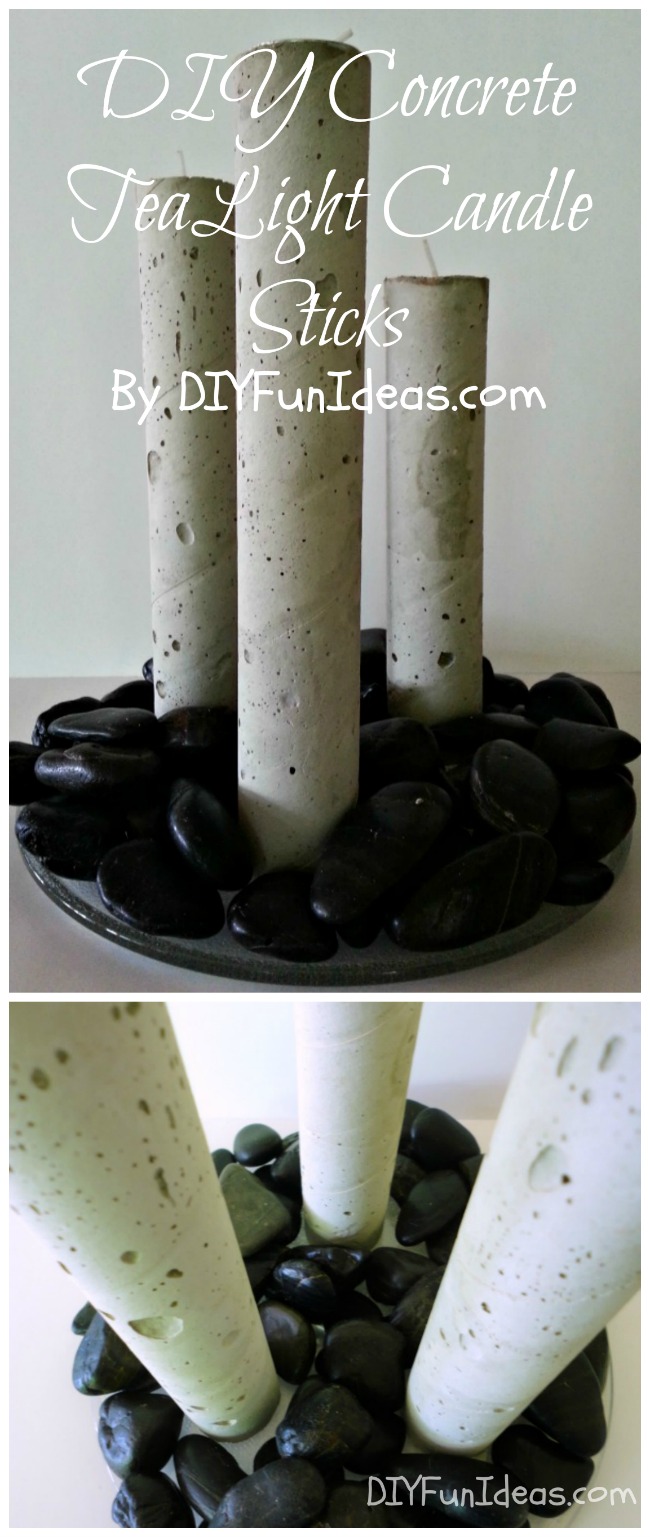 There you have it folks. Oh, and by the way, this is NOT a sponsored post. Just loving' me the Cement All.

Cheers!
Jenise
This post linked to some of these totally fabulous blogs and here.