DON'T MISS OUT!!! Sign up for email alerts for a chance to win one of TWO FREE Dremel Kits, the must have DIY tool! DETAILS HERE.
It is amazing what a little inspiration and $20 can do. This beautiful orb light fixture is the work of Carrie from Lovely Etc. blog. She updated a boring hanging lamp and turned it into a chic chandelier. Her inspiration came from these cool light fixtures…
As you can see, an orb chandelier can go for as much as nearly $300. Ouch! Or, you can do it yourself and save $280. Wow, I'm totally in. And you know what? I think Carrie's orb chandelier is more attractive than the expensive ones and you certainly can't beat the $20 price tag. Now, Carrie already had her old light fixture hanging in her home, but if you don't have one of your own that will work with this design, you can easily pick one up at a thrift store for a few bucks. So if you're ready for some cool updating, then check out the Easy And Inexpensive DIY Orb Chandelier tutorial at Lovely Etc. blog.
Oh, and remember that AMAZING DIY Painted Stencil Floor that's painted directly onto the plywood subfloor that I featured a while back? That too was the incredible work of this talented lady so check that out too!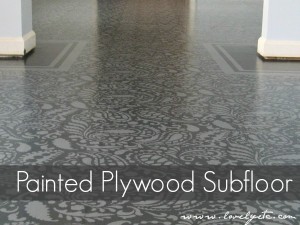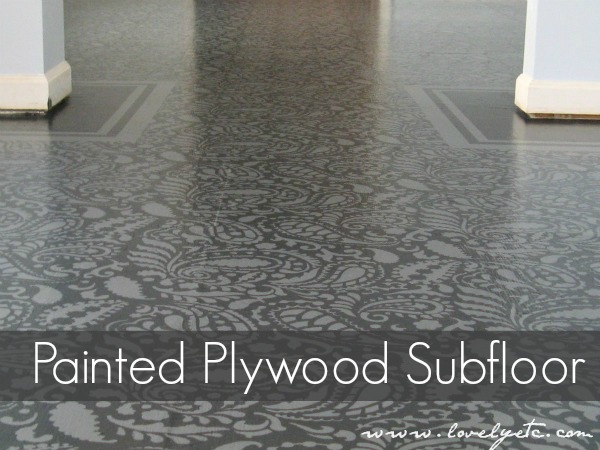 Cheers!
~ Jenise
p.s. Don't forget to ENTER YOUR EMAIL ADDRESS ON THE RIGHT to keep getting all the new fun ideas! Then PIN THIS PAGE so you'll always find it and LIKE us on facebook. Then stay tuned for more fun & fabulous DIY ideas and inspirations!
(Secret: There's some exclusive content on that thar facebook page…sshhh!…okay, I guess I just ruined the secret.)