I've seen a number of Pinterest pins on removing labels from glass bottles, although I've never actually viewed any of those posts since I've never needed to remove any labels…until now.
You see, I needed some crushed glass for the project I'm currently working on. And, thanks to my little brother AND Octoberfest, I now have an entire slew of glass bottles. Perfect! However, somehow he only managed to bring me the empties. Funny how that works, huh…. little brothers. Sheesh.
And here's my newly crushed glass. Yay…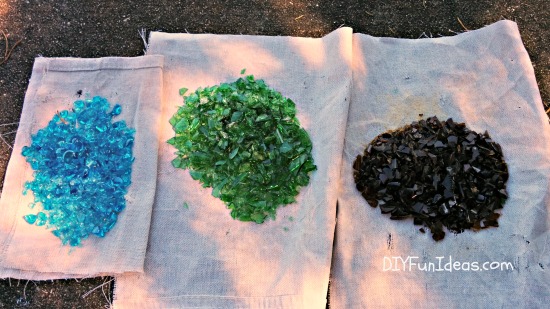 So what do you need to do to make pretty sparkly crushed glass? Instructions are HERE.
In the meantime, let's talk about how I got from here…
To here…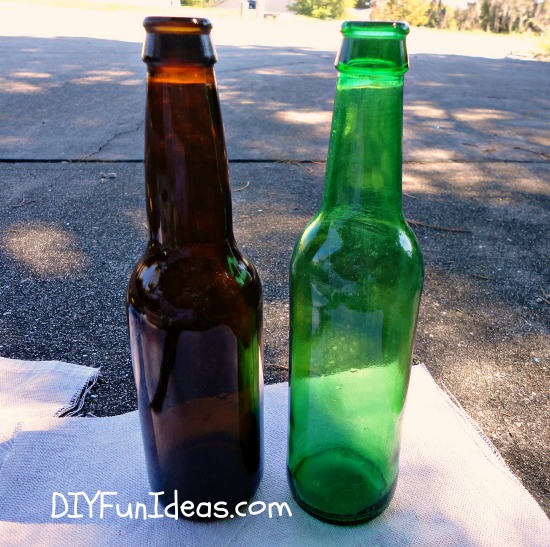 Well, I improvised.
Actually, I thought I'd simply peel the labels right off. ….hahahah, nope. That didn't quite work.
So I filled a big pot with water, put the bottles in and let it boil away for a few minutes until everything was nice and soft.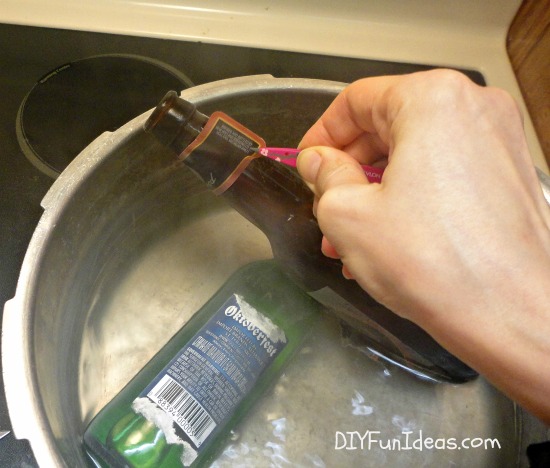 You can see on the green bottle where I tried to "simply peel the labels right off." Right.
Anyway, moving on… now you can see how easy the label comes right off…
…and, umm, bottles are HOT. So please don't use your fingers.
Now, at this point, while the labels do come right off, this is what they leave behind…
But that's not a problem. Simply grab a brillo pad and, under some warm running water, lightly rub it over the left behind icky stuff.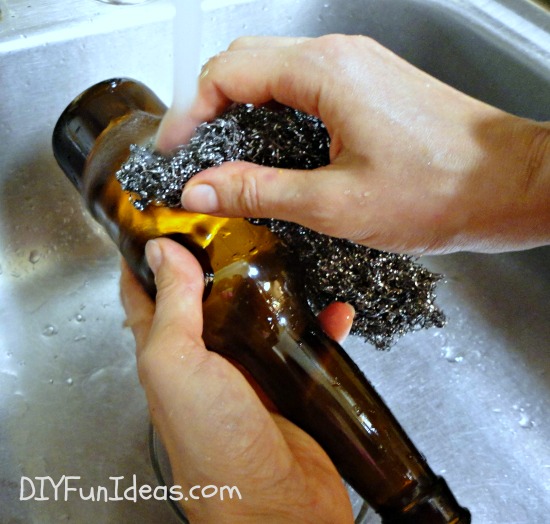 No scrubbing involved. The gluey stuff just disappears right off.
Ta-da!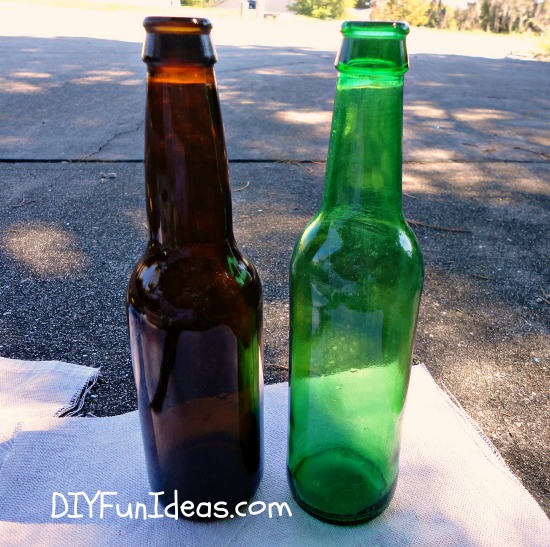 You're left with sparkly clean glass bottles all ready for your next craft.
Now, check out what I made with all my beautifully crushed no-label glass right HERE!
Then check out more fun craft ideas below….
DIY IDEAS & INSPIRATIONS FROM HOBBY LOBBY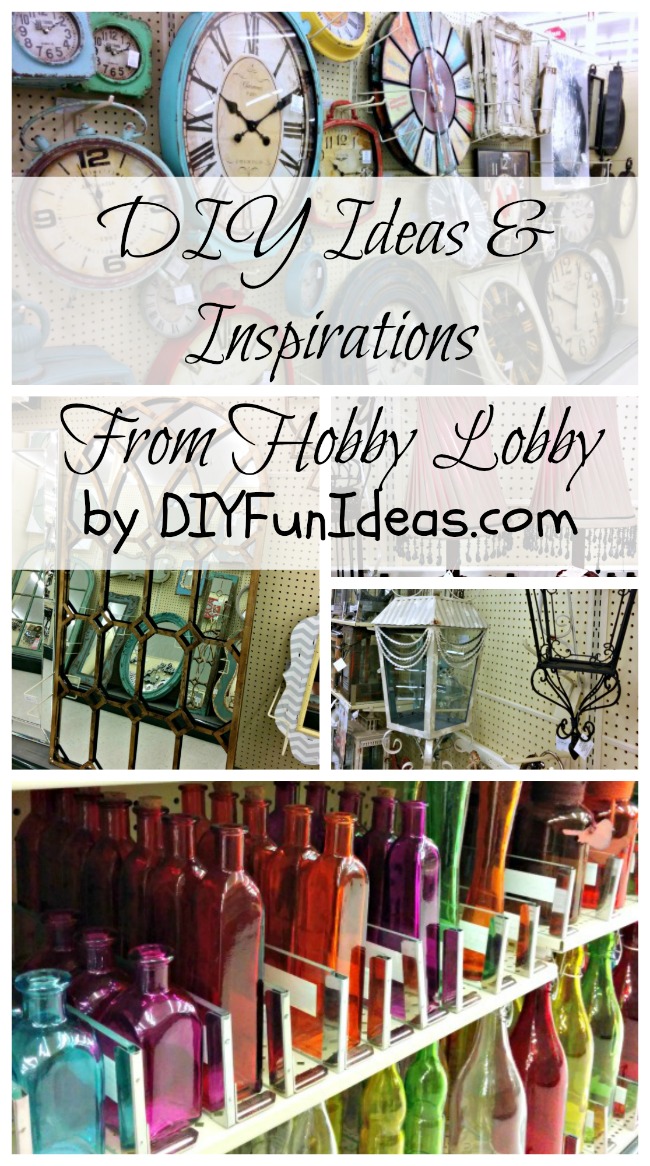 20-MINUTE EASY CONCRETE PLANTER HANDS FOR SUCCULENTS

GET ORGANIZED WITH EASY DIY FABRIC COVERED STORAGE BOXES

Cheerio friends! And don't forget to click below to subscribe for email updates…