Never lose track of this project! PIN IT and 'Like' it on facebook so you'll always find it.

Bird baths can be so much fun. I love when I catch a robin rustling around in my mom's bird bath. It's definitely a great way to attract wildlife to your garden while also making a decorative ornamental statement. But buying bird baths can get expensive. Luckily, there are multiple do it yourself alternatives. This one is easy as pie (not sure what that really means, but sounds good). Tracey over at My CreativiT blog thought up this easy and ingenious bird bath made from terracotta pots and a saucer. To find out how she put it together, along with some tips, follow the link below….
And if terracotta is not your thing, check out this amazing DIY Glass Bird Bath Tutorial. this bird bath is put together from thrifted vases and plates…
Or if you're simply looking to add a decorative touch to your garden, you can make your own super easy DIY Crystal Garden Mushrooms…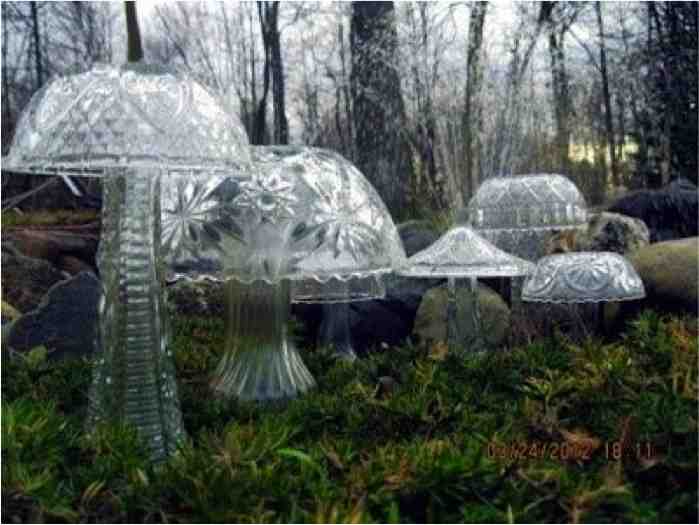 Cheers!
~ Jenise
p.s. Always find this project by pinning it & liking on facebook. Then stay tuned for more fun & fabulous DIY ideas and inspirations!
(Secret: There's some exclusive content on that thar facebook page…sshhh!…okay, I guess I just ruined the secret.)