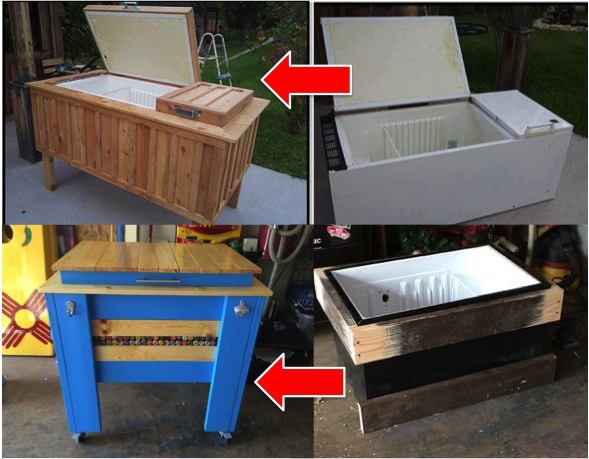 Don't Miss out! SIGN UP FOR EMAIL ALERTS so you don't miss another fun DIY!
I first came across the refrigerator turned outdoor ice chest/cooler on Reddit, where there is a pretty lengthy discussion of how it may be made, possible features, along with a few obscenities.
Some good points brought forward in the discussion about this upcycled refrigerator include: for safety it needs to be openable from the inside so children don't accidentally get locked in, refrigeration device must be removed, and it needs to have a drain opening to allow melted ice to drain.
I have never been able to find a tutorial for the refrigerator turned ice chest cooler, until now. The tutorial is for a smaller size DIY refrigerator ice chest cooler…
This DIY refrigerator turned ice chest cooler is made with a mini refrigerator that died on the builder, but the tutorial can be adjusted to make a full-size refrigerator cooler.
Prior to building, the compressor was removed, along with any unnecessary parts. 75% of the wood used is recycled and a really fun decorative touch of inlaid bottle caps was added. For the full step by step directions, check out the DIY refrigerator ice chest cooler tutorial.
And if you like the DIY refrigerator ice chest cooler, here's another amazing DIY to keep your drinks cool while outdoors: DIY Patio Table with Built In Beer/Wine Cooler…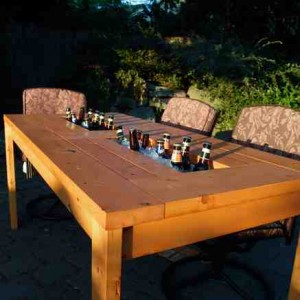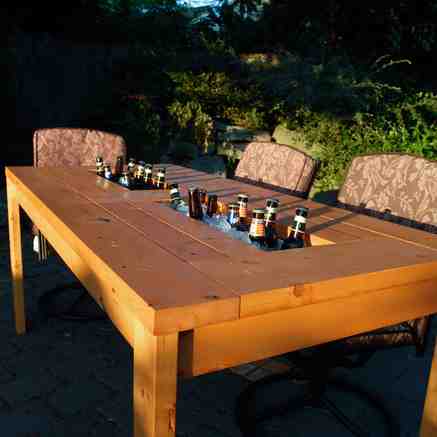 ENTER YOUR EMAIL ADDRESS ON THE RIGHT to keep getting all the unfiltered new fun ideas directly to your inbox! And FOLLOW ME ON PINTEREST too!
Cheers!
Jenise