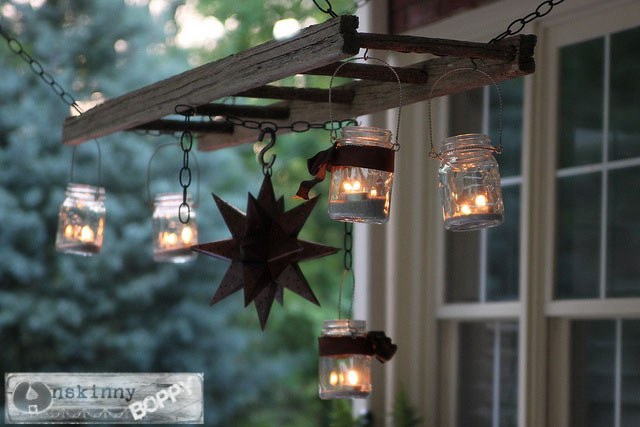 Don't Miss out! SIGN UP FOR EMAIL ALERTS so you don't miss another fun DIY!
We all love Pottery Barn. Sometimes I hate to admit that because it's a mass retailer, but I do have to admit that they've got the stuff. That's why so many do it yourselfers strive to imitate. After all, imitation is the best form of flattery.
A while back, Beth over at Unskinny Boppy blog hearted a Pottery Barn find: this hanging lantern ladder…
Ever since seeing it, she had been keeping a look out for a round rung ladder to make her own. And as luck would have it, she was able to pick up three at an antique sale. So she got right to work creating her own DIY Pottery Barn hanging lantern ladder, and she did a fantastic job, if I do say so myself. Take a closer look…
Beth hung her beautiful DIY Pottery Barn lantern ladder over a table on her back porch deck. But this lovely ladder would look wonderful either inside or out.
Another fun idea for an old ladder is to use it in your kitchen to hang your pots and pans.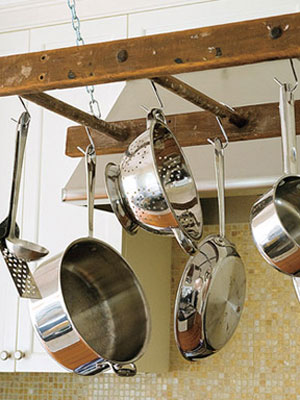 To make your own DIY Pottery Barn hanging ladder or even a hanging pot rack in your kitchen, check out the Pottery Barn Inspired Ladder Lantern tutorial at unskinnyboppy.com.
And for another fun idea for an old ladder, check out this fun DIY Ladder Hanging Bookshelf.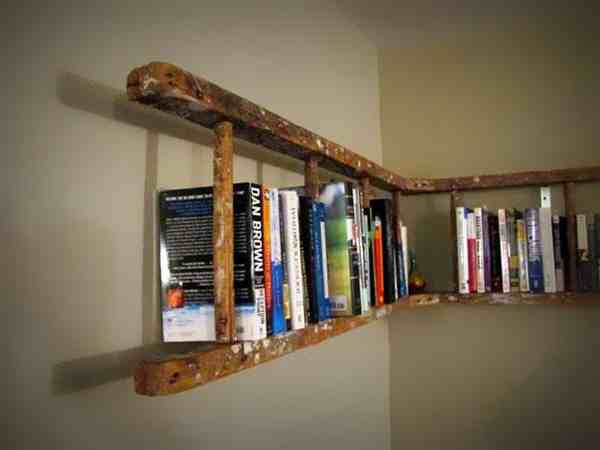 Cheers!
Jenise
ENTER YOUR EMAIL ADDRESS ON THE RIGHT to keep getting all the unfiltered new fun ideas directly to your inbox! And FOLLOW ME ON PINTEREST too!