Holy-moley roll-polly! Have I got something in the works to share with you! It's not quite done yet, but it's getting close. I'm gonna keep the pictures under wraps until everything is ready (although, I may share a picture or two on my Instagram shortly), but I'll tell ya what I've got goin' on. I'm doing a stamped concrete tile driveway!!! It is completely do-it-yourself friendly and will save you a boat load of money over traditional stamped concrete (which is not DIY friendly). I'll also be including video in my tutorial (a first for me) to make it easy to follow along. So stay tuned for more details to come. And feel free to subscribe to the blog HERE, so you don't miss it!
And now, onto the amazing hidden storage spaces!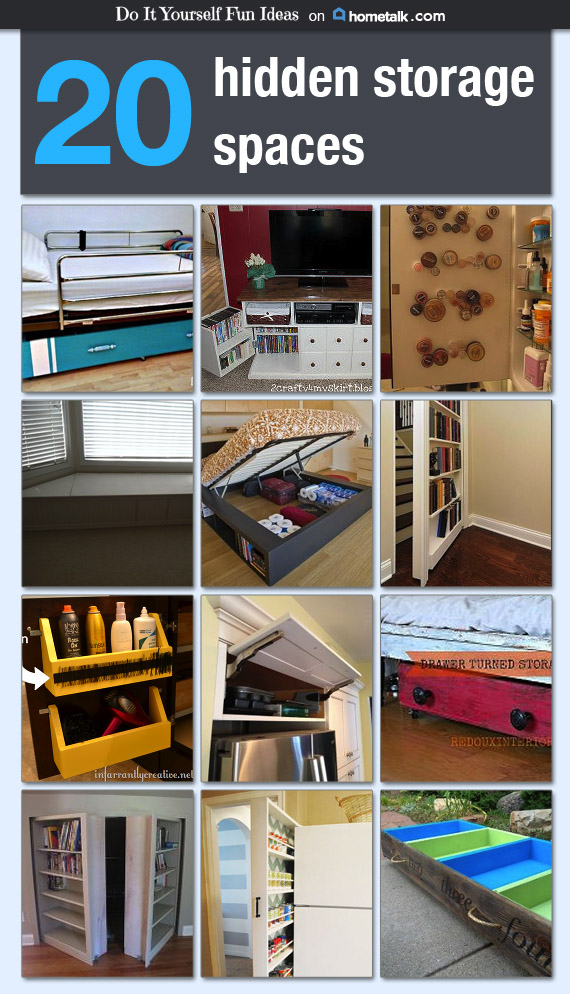 If you've been following along, you may recall how I recently transformed an old book shelf into this rolling under the bed storage solution…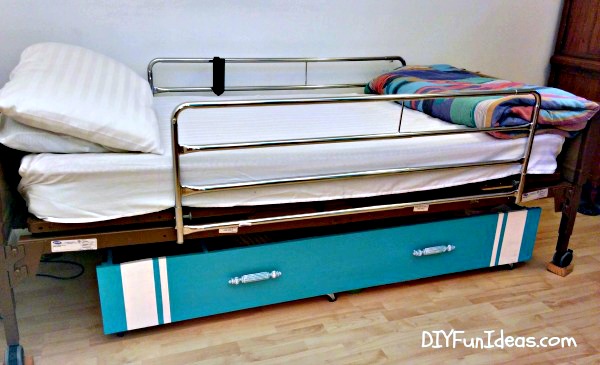 Well, lemme tell ya that this storage piece has been one of the most useful things I have ever created! It has been used every single day since I made it! Now I want one under every single bed…only I'm out of bookshelves! What's a girl to do? …Umm, hello Craigslist!
Plus, other than it's totally complete usefulness, I also love that I can just drop a bedskirt over the side of the bed so that it's completely hidden away.
And, apparently Hometalk.com loved this DIY storage so much too that they asked me to curate a board on their website of hidden storage spaces. How cool is that? There's all kinds of cool stuff on my new board, so check it out here!
And if you're looking for more cool storage ideas, check out my Drop Cloth Covered Storage Boxes!

They were way easy to make and since I used left over drop cloth material and card board boxes, they cost me zero dinero! Can't beat them apples.
Anywho, check out the hidden storage on Hometalk, subscribe to DIYFunIdeas, and stay tuned for more fun fab DIY's!!!