If you're new here, please SIGN UP FOR EMAIL ALERTS (in the right margin) so you never miss a fun DIY! You can also follow me on Pinterest Here!
There's only ONE MORE WEEK to help out and VOTE for my Concrete Planter Hands in the BobVila.com concrete competition. The competition has been neck-in-neck, so I could really use your votes. So please pop on over to BobVila.com and vote! You can vote once a day FROM EVERY DEVICE you have, that includes your XBOX, PS, Smart TV, tablet, Phone, etc. Please help and vote often. It only takes seconds. Did I mention it only takes seconds! You could have voted 7 times in the time it took you to read this. Seconds! …And I will love you forever! Did I mention I will love you forever!!! Unless you don't want me to love you forever, in which case I'll be totally sad.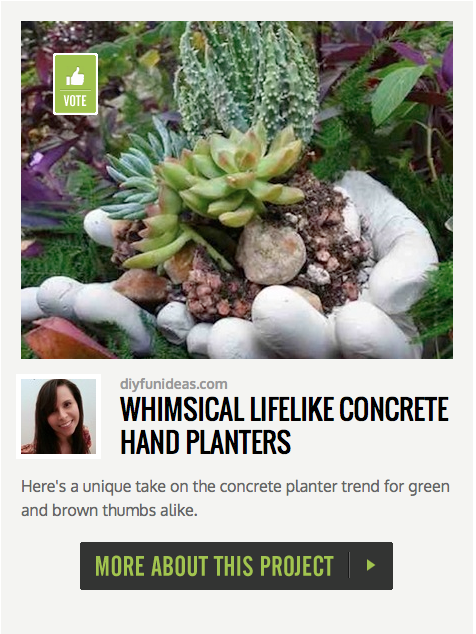 Now onto paint colors!
Remember when I was pulling my hair out trying to figure out what color to paint the room where I did the faux silver leaf treatment on the doors? While I was looking for the right color, I got so many ideas from Hometalk.com. Hometalk is quite an inspirational community of DIYers.
I posted this image of the unfinished room to their site asking for paint color recommendations…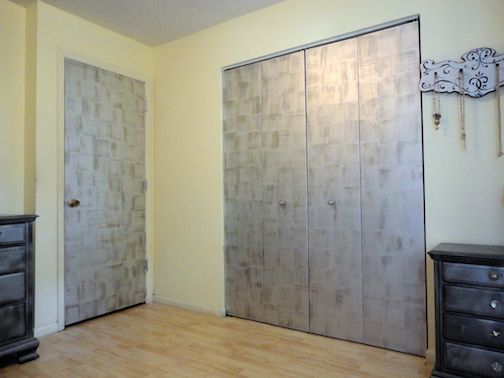 The community responded and gave me so many great paint color suggestions that sparked new inspirations. I was suddenly considering wonderful colors that I would not have previously given a second thought. You can see all the helpful responses I received right here. Thank you Hometalk. And you can see the final room reveal with the new brilliant color right here!
But that's not the only way Hometalk has helped me. Their plethora of wonderful tips and tutorials has given me lots of great DIY ideas! So I'm thrilled to now have the opportunity to partner with Hometalk and curate a DIY board for them.
I've put together a board with all kinds of Tips For Choosing The Perfect Paint Color. Whether you're looking for the perfect grey (i.e., the new beige) or trying to decide what color to paint your kitchen cabinets or even curious to know the limits of Paint Color Matching, it's all right here. So check out all the Tips For Choosing The Perfect Paint Color board and make sure to follow me on Hometalk too.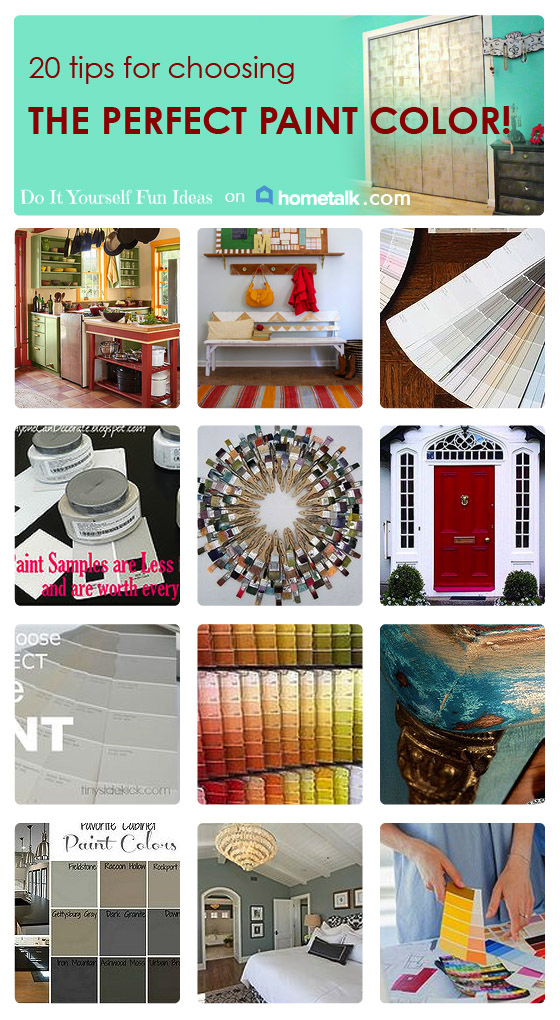 Cheers!
Jenise
This post linked to some of these totally fabulous blogs and here.