Hi friends! Welcome! If you're new here, make sure to sign up for email alerts (in the right margin) so you never miss a fun DIY!
I've been working on finding just the right paint color for the room where I painted the faux silver leaf doors…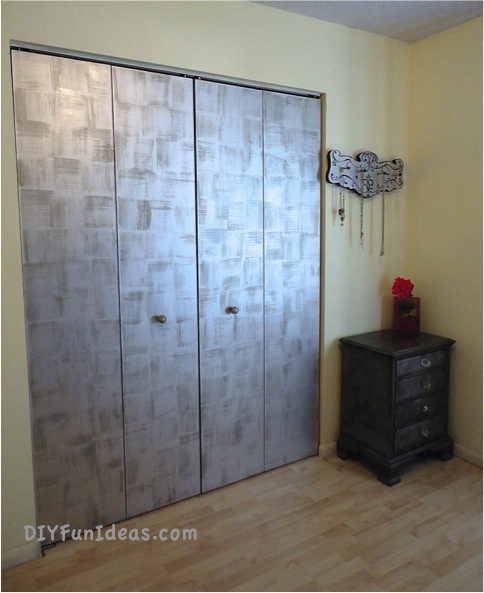 So far I've tried two different paint samples (check them out on my Facebook page) and I'm not satisfied with either. My friend recommended this color to compliment the silver…
It's from the tiffany.com website. Pretty, huh? I definitely wanted to give it a try. So I went to Home Depot and asked them to color match the color from my cell phone and I was told that that doesn't work. They said that due to phone screen resolutions, I probably won't get an accurate color match. So I thought I'd go home and print out the color sample. Well, then I was told that that won't work either unless I have a super high resolution professional printer because the pixels can also mess with the color matching. They did ask if I could bring in a Tiffany box to color match it, at which point I just laughed figuring that if I had a few Tiffany boxes laying around the house, my butler would be picking up the samples instead of me.
I did find a color, though, that was pretty close to the Tiffany color and I'll be trying it tomorrow…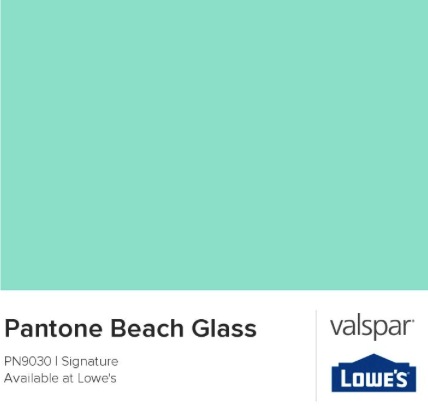 It has more green in it than the Tiffany color, but I still really like it. I've never gone quite so bold before with a wall color so I'm excited to try it out (and a little nervous). Luckily it's just a sample. No commitment required at this point. I will definitely keep you posted on how it goes!
[UPDATE: Want to see how the color turned out? Check out the room reveal RIGHT HERE!]
Oh, and before you go, check out my total fun DIY high heel planters. I totally love them!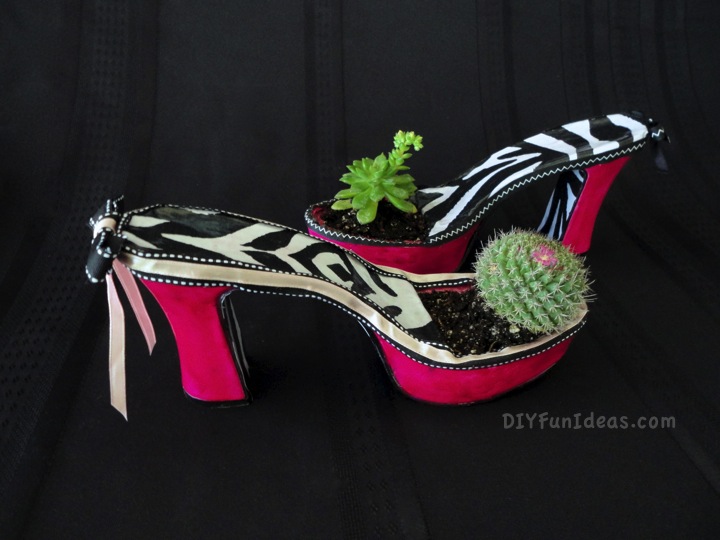 Don't forget to ENTER YOUR EMAIL ADDRESS ON THE RIGHT to keep getting all the unfiltered new fun ideas directly to your inbox! And FOLLOW ME ON PINTEREST too!
Cheers!
~Jenise
This post linked to some of these wonderful blogs and here.