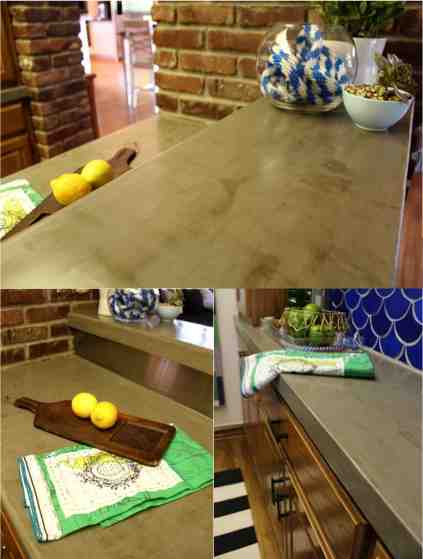 Never lose track of this project! PIN IT and 'Like' it on facebook so you'll always find it.

I just shared this DIY Stainless Steel Kitchen Counters On A Budget…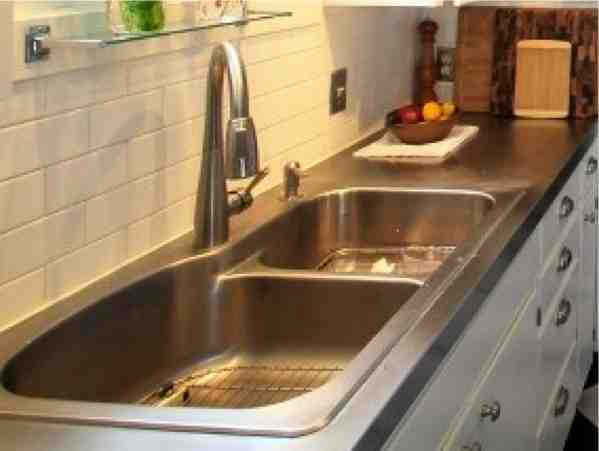 There are a lot of advantages to stainless steel. But what if that's not the look you're going for? Then concrete can be the way to go. There are tons of benefits to concrete. Let's start with its durability. Heck, housing foundations are made from concrete so that says it all when it comes to durability. They resist chipping, cracking, scratching, and staining. And no seams! Also, the look fits in with most any kitchen decor whether its vintage, modern, or even French country. And the best part is that you can get concrete counters for less than $100 if you do it yourself. Scared? Don't be. It's not that hard. Kara at Kara Paslay Design gave her kitchen counters a concrete refurb for less than $100. She used a product called Ardex Feather Finish
 to lay a concrete finish right over her old laminate counters. Then finished it with a Stain Resistant Sealer
. Kara can take you through the entire process. Just head on over to her blog for her DIY ARDEX Concrete Countertops Tutorial. You'll be on your way to some amazing countertops.
And if you're looking for even more budget friendly kitchen counter refurbs, then check these out…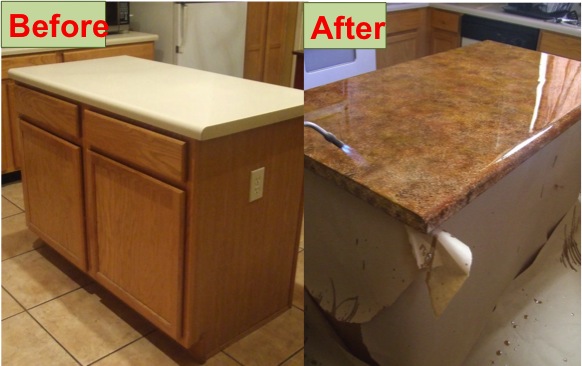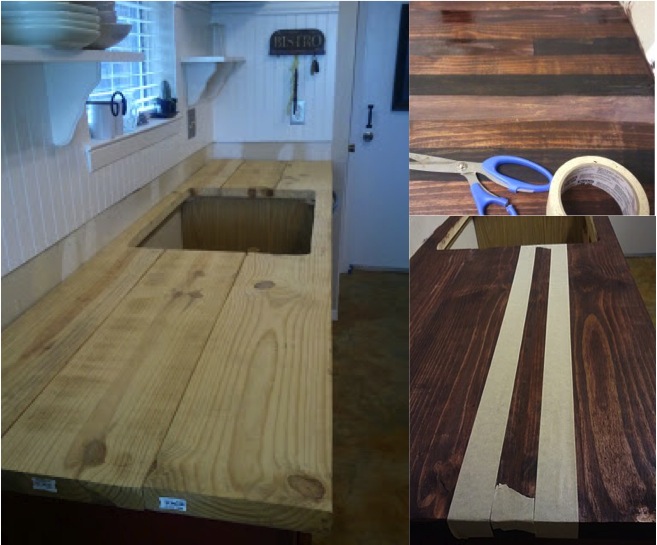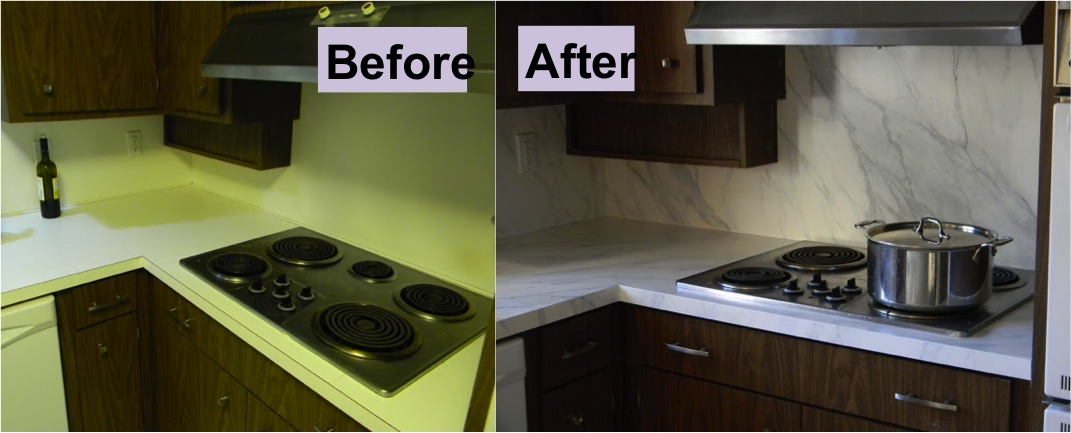 Cheers!
~ Jenise
p.s. Always find this project by pinning it & liking on facebook. Then stay tuned for more fun & fabulous DIY ideas and inspirations!
(Secret: There's some exclusive content on that thar facebook page…sshhh!…okay, I guess I just ruined the secret.)