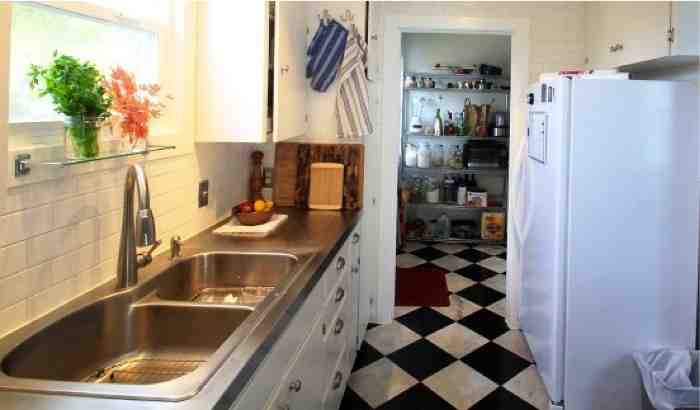 Never lose track of this project! PIN IT and 'Like' it on facebook so you'll always find it.

If you're thinking about new kitchen counter tops you've probably run the choices through your head: granite, marble, quartz, even soap stone. But, strangely, a lot of people tend to forget the counter top choice of professional chefs and restaurants: stainless steel. There's some very good reasons those folks choose stainless steel. Let's start with they're incredibly durable and sturdier than just about any other counter surface. Stainless steel won't chip like natural surfaces will. It's non-porous so stains can't permeate and set in. It's easy to clean. You can put a hot pan right on it and there's no heat damage. It reflects light which brightens up a kitchen.
Now, you're probably asking: what about the cost? Well, yes, stainless steel can get very expensive, unless you do it yourself. The key is to avoid the big box stores and go with a local sheet metal place like the folks over at The Home Project blog did. The were quoted a price of $3,000 from Home Depot. Ouch! But going with a small local outfitter and doing their own installation, they got the job done for all of $400. Definitely can't complain about that savings. So to find out more about installing your own stainless steel counters on the cheap, check out the DIY Stainless Steel Kitchen Counters tutorial. You'll be on your way to your own amazing stainless steel kitchen.
And if you're looking for even more budget friendly kitchen counter refurbs, then check these out: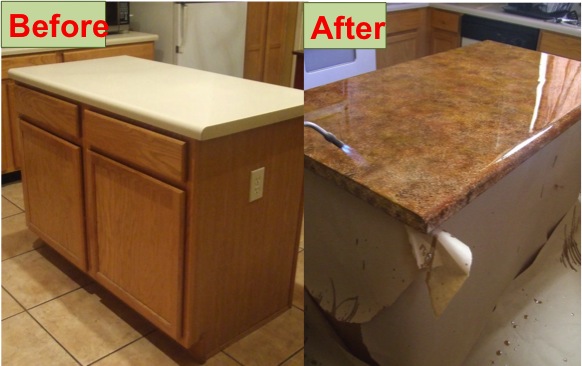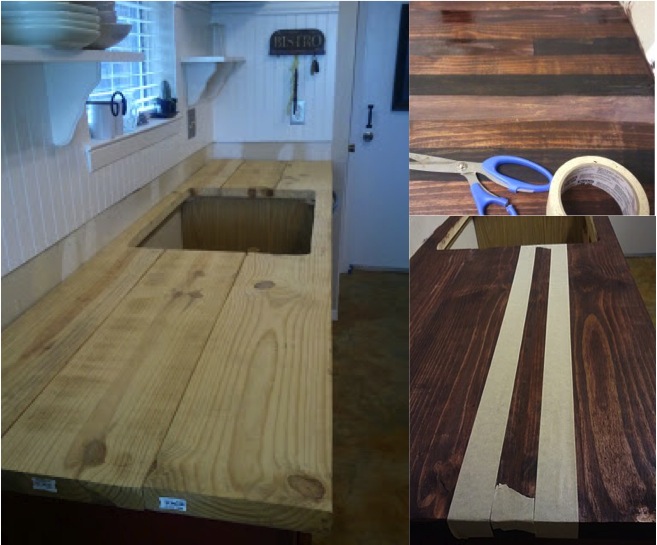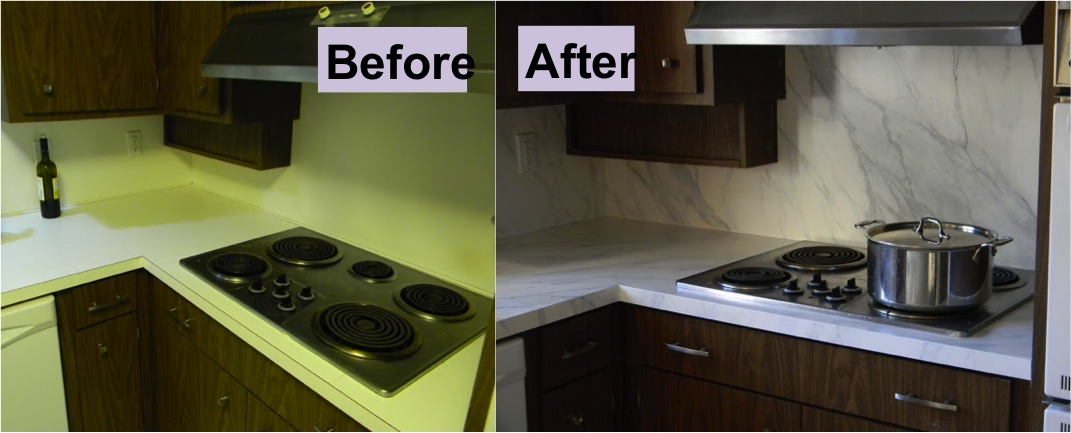 Cheers!
~ Jenise
p.s. Always find this project by pinning it & liking on facebook. Then stay tuned for more fun & fabulous DIY ideas and inspirations!
(Secret: There's some exclusive content on that thar facebook page…sshhh!…okay, I guess I just ruined the secret.)