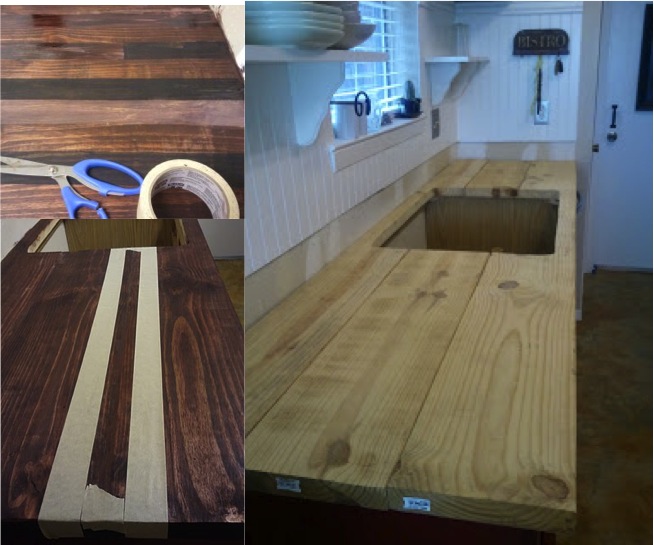 If this is your first visit, please 'Like' us on facebook and SHARE THIS PAGE with your fb friends so you don't miss out on daily DIY ideas & inspirations!

One woman…One week…$56….Need I say more?!
This is the work of Loraine over at Breakfast For Dinner blog. She did this all by her lonesome. That means not a single man or woman looking for a budget friendly kitchen counter refurb has any reasonable excuse not to get off their patookie and do this.
Butcher block has a lovely vintage feel that brings a natural surface right smack dab in the middle of your busiest room. It will completely transform your kitchen. And for $56… (must I repeat myself) …need I say more?! So go ahead and follow the link below for Loraine's how-to instructions so you too can be on your way to butcher block heaven…on a budget…
Cheers!
~ Jenise
p.s. Please support this site by following and sharing DIY Fun Ideas here on our facebook page so we can continue bringing you fun & fabulous DIY ideas and inspirations!
(Secret: There's some exclusive content on that thar page…sshhh!…okay, I guess I just ruined the secret.)