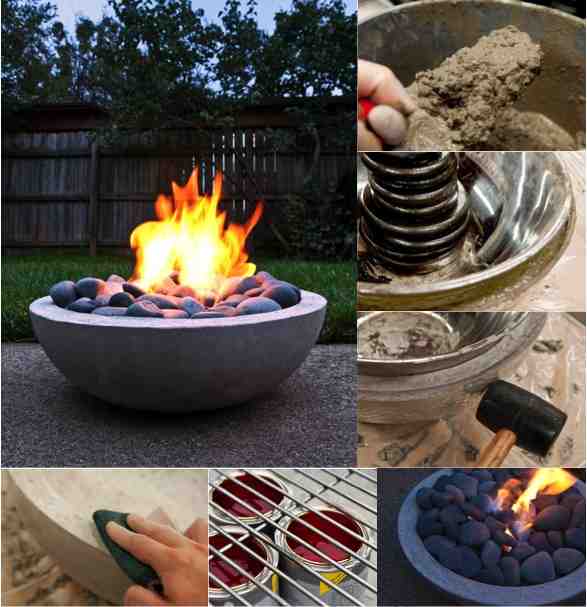 STOP FACEBOOK FROM DECIDING WHAT YOUR SEE! Sign up for email alerts and get all the DIY Fun Ideas right in your inbox!!!
Wow, you know you want one of these in your backyard. This gorgeous DIY concrete fire pit is the perfect table top accessory for your summertime back yard fun. It sits 17″ in diameter and is the work of Chris at Man Made blog and I totally love it.
I've come across a lot of really cool concrete DIY's lately and I'm really starting to get the itch to make something with concrete. Actually, I think I may start with the DIY concrete hand planters. They seem the easiest for this concrete novice. (I'll keep you posted on that!) But the technique for using concrete repeats itself with each project, along with a few changes here and there. Basically, you're always starting with some form to use to cast the item. For instance, this DIY concrete fire pit uses 15″ bowl inside of a 17″ bowl and the concrete sits between the two bowls to create the form. Not so difficult, right. Chris, has all the details along with some tips for using specific kinds of rocks within the bowl that won't explode from the heat. That'll be really good to know, I guarantee. So check out Chris' DIY concrete fire pit tutorial at Man Made and enjoy!
And check out some of these fun and surprisingly easy concrete projects…
Ultra Modern DIY Concrete Lamp For $7
Sleek DIY Concrete Pendant Lamp for $10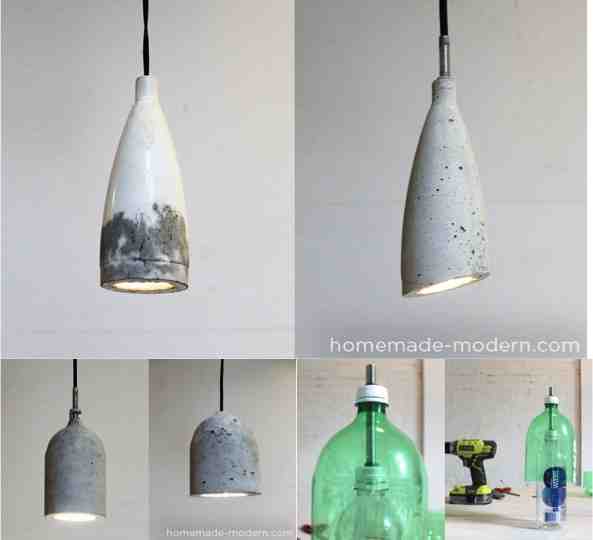 Easy DIY Concrete Door Mat From Rubber Mat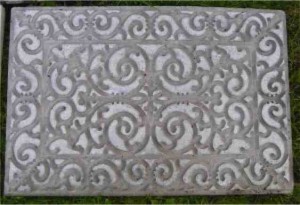 Easy DIY Concrete Kitchen Counter Tops On A Budget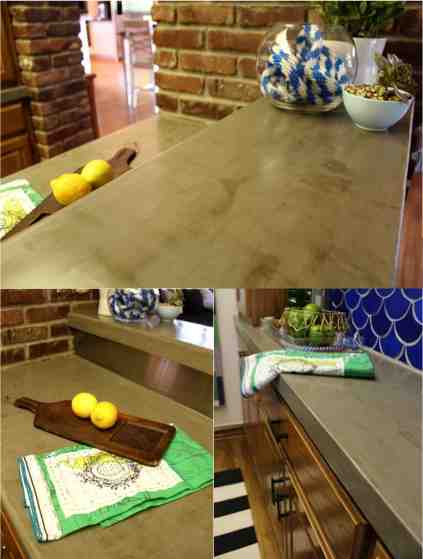 Easy & Fun DIY Concrete Door Stop STOP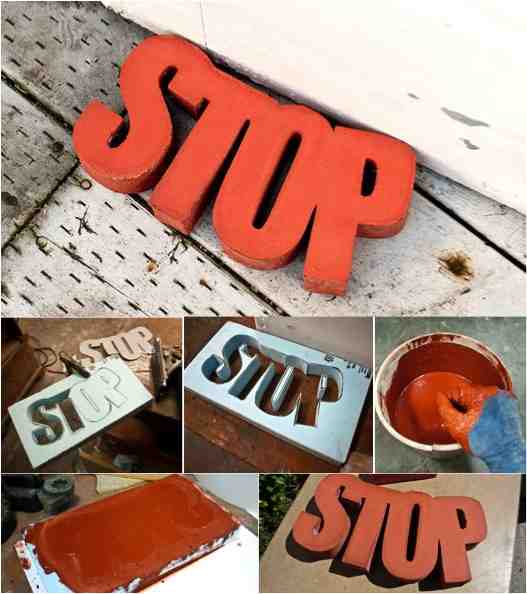 Cheers!
Jenise
ENTER YOUR EMAIL ADDRESS ON THE RIGHT to keep getting all the unfiltered new fun ideas directly to your inbox! And FOLLOW ME ON PINTEREST too!