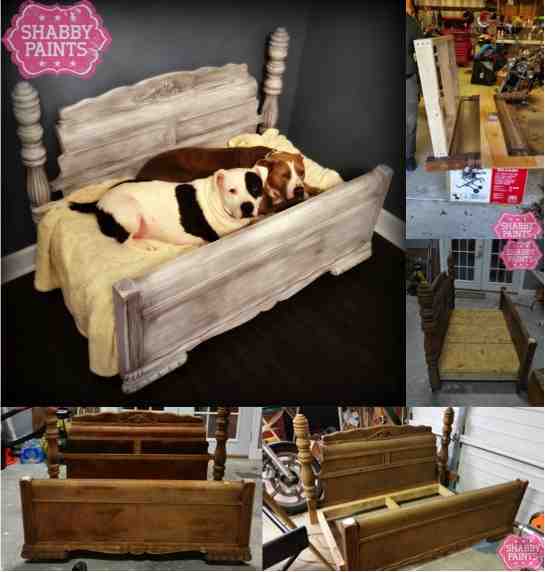 STOP FACEBOOK FROM DECIDING WHAT YOUR SEE! Sign up for email alerts and get all the DIY Fun Ideas right in your inbox!!!
Yesterday I shared this really cool DIY Cat Litter Hideaway…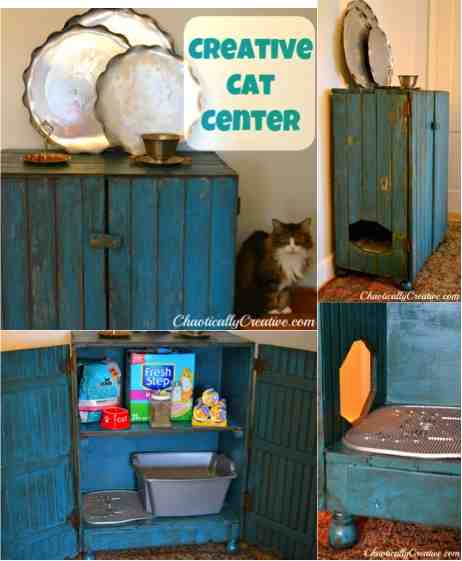 …and I was quite clear to let you know that cats are people too. I continue to maintain that and even add that dogs are also people too, which means they need their own little place to chill. Although, most of the time my little one insists on chilling on my lap.
But for the more independent types, their very own bed is a must-have. And the folks over at Shabby Paints have the perfect solution. They upcycled an old full-size bed frame that was picked up for $10 and created a gorgeous puppy bed, using a crib mattress for the padding. It's a little large for my little one who would get lost in it, but if you have a large dog, It's a wonderful idea. To find out more about this really cool DIY upcycled pet bed, check out the DIY Upcycled Bed Frame Pet Bed tutorial. Your little one (or big one) will totally love it!
ENTER YOUR EMAIL ADDRESS ON THE RIGHT to keep getting all the unfiltered new fun ideas directly to your inbox! And FOLLOW ME ON PINTEREST too!
Cheers!
~Jenise