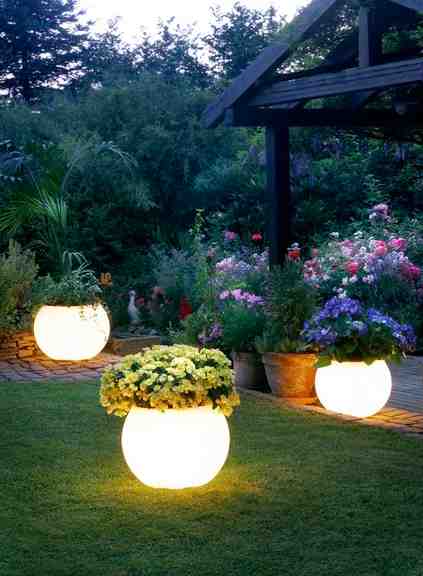 Never lose track of this project! PIN IT and 'Like' it on facebook so you'll always find it.

I've come across this image of "glow in the dark" planters multiple times on Pinterest. But there is never a source associated with it. The images usually have a comment that says something like you should use glow in the dark spray paint. But I just couldn't imagine glow in the dark spray paint looking so vibrant or making a glow last particularly wrong, And I certainly didn't want to steer anyone in the wrong direction. So I decided to do a little digging on this. I found several blogs that gave the spray paint a try including: Sweet and Simple Living and Don't Pin That. The consensus is the spray paint is a wash. Disappointed? Me too. That's why I've found what does work.
Carma Resin Soft Glow Illuminated Planter
 — This illuminated planter gets it's glow from a fluorescent bulb.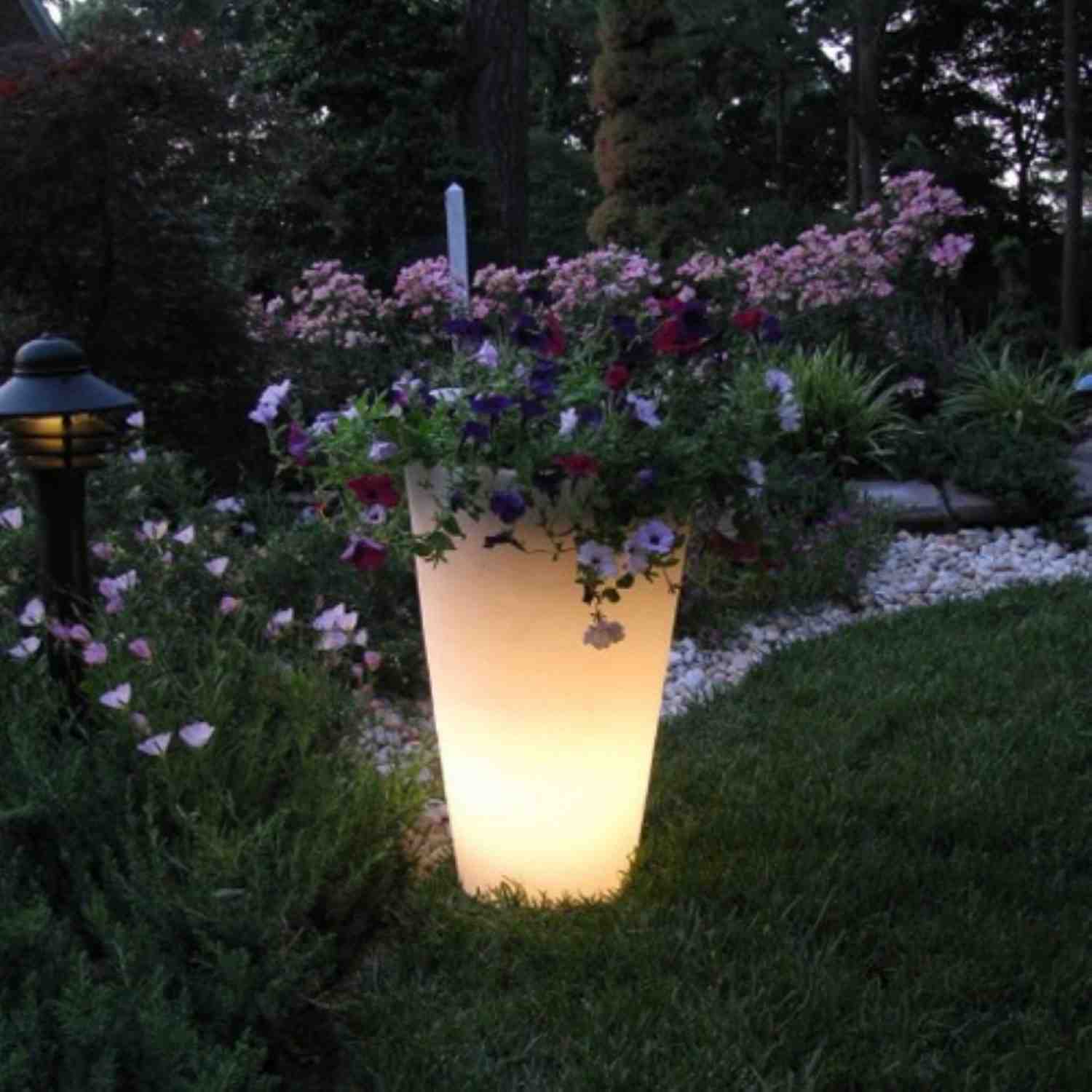 Bon Décor Bowl Illuminated Pot Planter
 — Also uses a fluorescent bulb.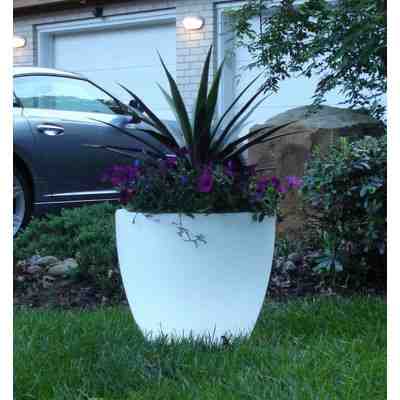 Instapark® Flower Power Color changing Plant Pot(White)
 — Uses LED lights.

Unfortunately, there's no magic bullet to your glow in the dark needs. And, the answer to how to make your planter glow in the dark is to purchase an illuminated planter. But the good part is that there is that option. And you know what? It's still pretty cool.
Cheers!
~ Jenise
p.s. Always find this project by pinning it & liking on facebook. Then stay tuned for more fun & fabulous DIY ideas and inspirations!
(Secret: There's some exclusive content on that thar facebook page…sshhh!…okay, I guess I just ruined the secret.)