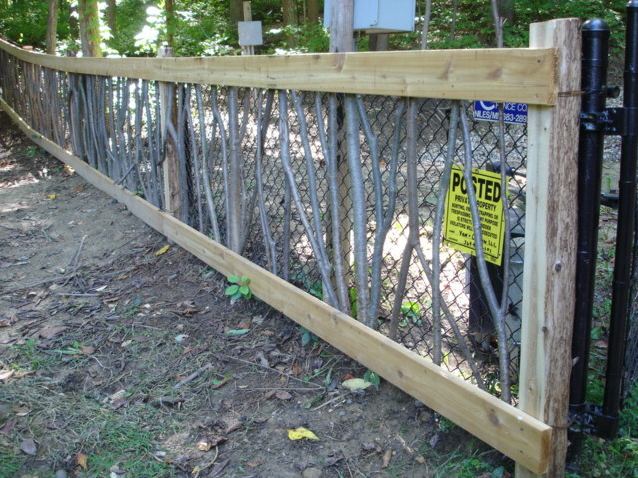 STOP FACEBOOK FROM DECIDING WHAT YOUR SEE! Sign up for email alerts and get all the DIY Fun Ideas right in your inbox!!!
Yesterday, when I covered decorating with branches, this solution wasn't even remotely on my radar. But I gotta say I'm kinda diggin' it. Chain link is the ugly step sister of fencing and this is an amazing solution to pretty it up. The best part is that it's so cost efficient. You will need to live some place where you have access to gathering branches. Then all you need are some 2″ x 6″ pine boards and some nails and wire to put it together and attach to your fugly fence. On the right side of the picture you can see how the wire is used to attach it to the fence post. Much better, eh.
Then ENTER YOUR EMAIL ADDRESS ON THE RIGHT to keep getting all the unfiltered new fun ideas directly to your inbox! And FOLLOW ME ON PINTEREST too!
Cheers!
~ Jenise