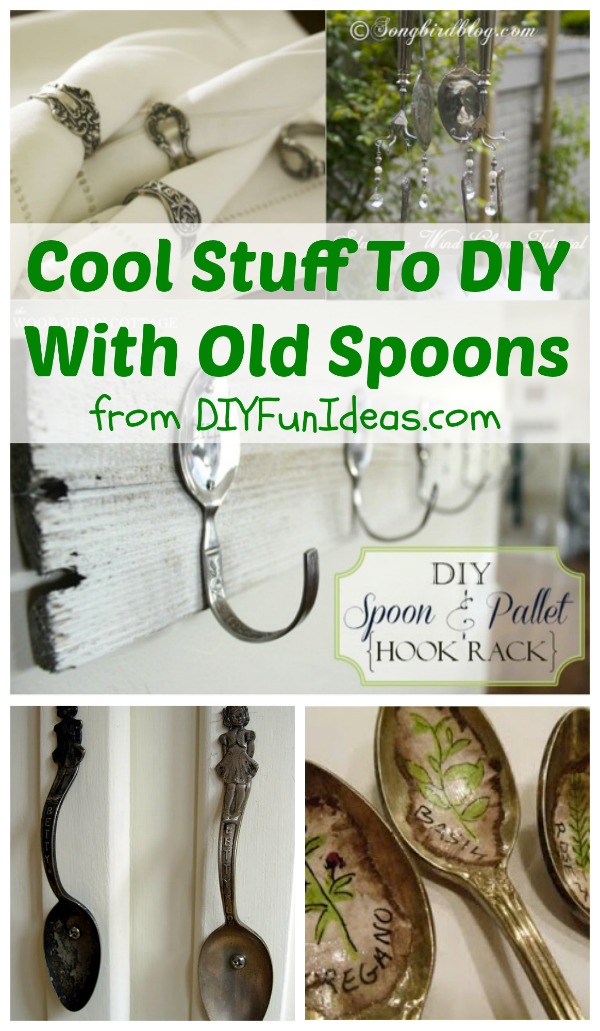 If this is your first visit, please sign up for email alerts (in the right column) so you never miss a fun DIY!

Ever notice how some utensils just seem to disappear? Sometime I wonder if some of my utensils are hooking up with socks from the dryer and hitting the road together. Maybe my fork ran away with my spoon. Who knows. But when you end up with a bunch of mismatched silverware, there's no longer a need to fret. I've got some cool ideas for how to repurpose those mismatched pieces. And for some of these ideas, you might end up wanting to check into a few thrift shops and find yourself some awesome vintage spoons. These great cabinet pulls are the perfect example…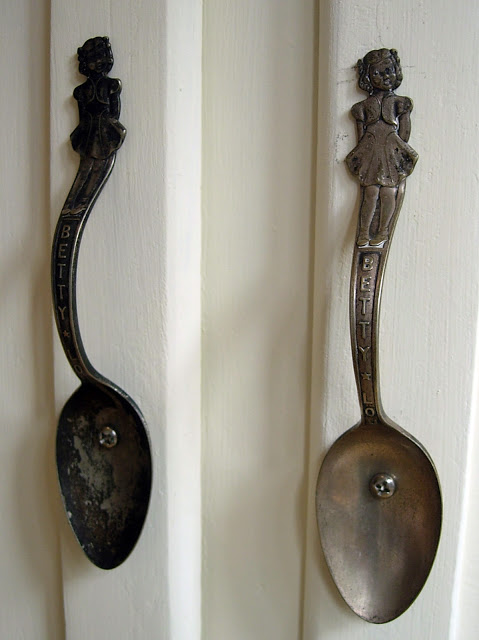 More Info => http://hutchstudio.blogspot.it/2011/07/lovin-spoon-pulls.html
How about making a spoon & pallet hook rack…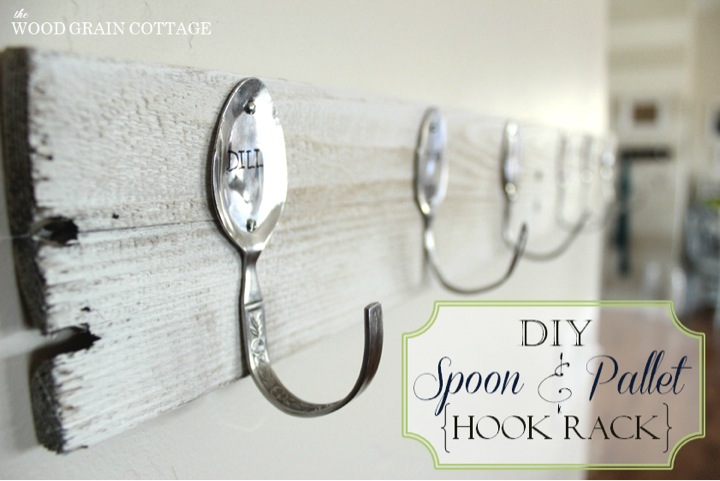 Tutorial => DIY Spoon & Pallet Hook Rack – The Wood Grain Cottage
Make a beautiful vintage silverware wind chime…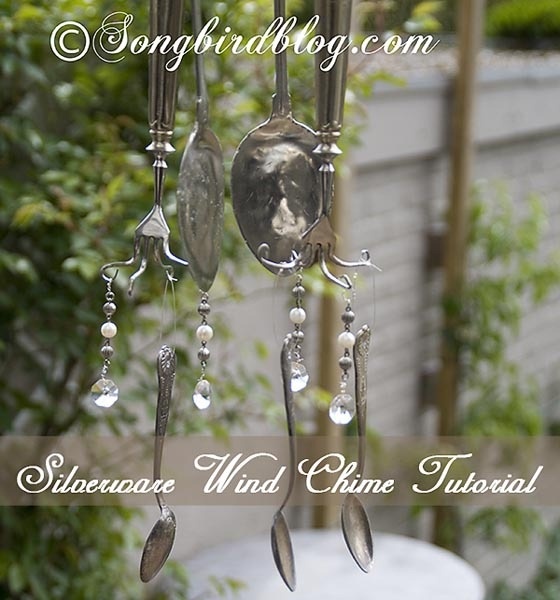 Tutorial => How to make a wind chime out of vintage silverware
Or this very fishy wind chime…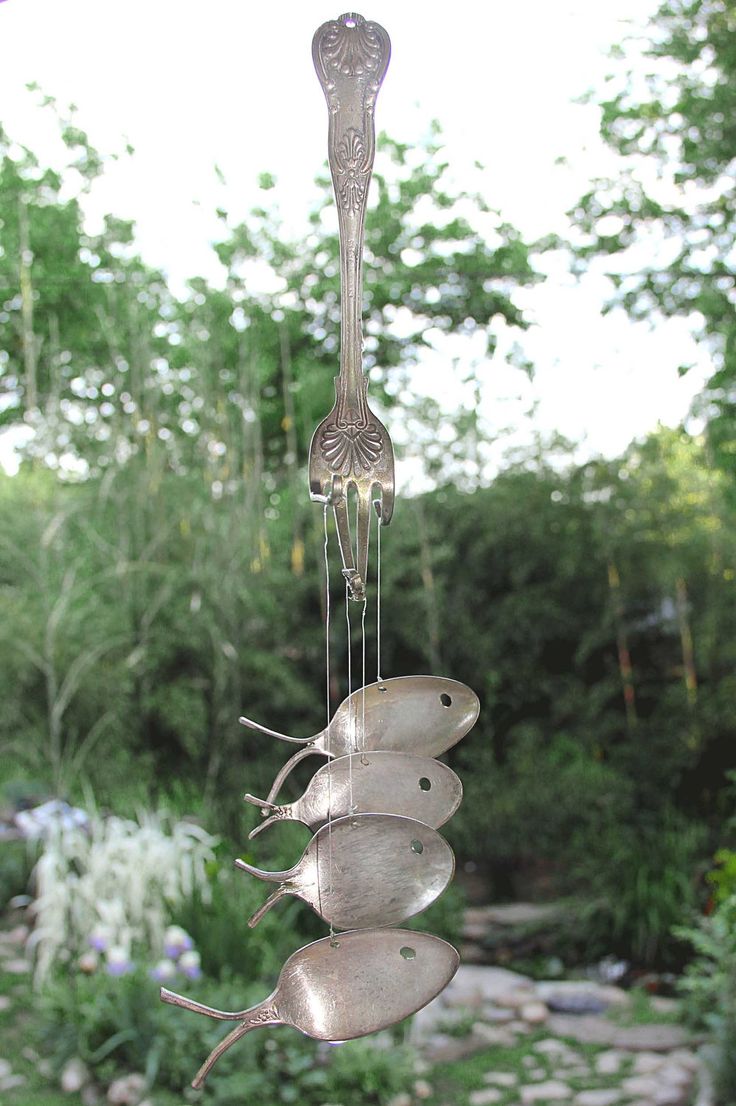 Make spoon plant markers (I love this one)….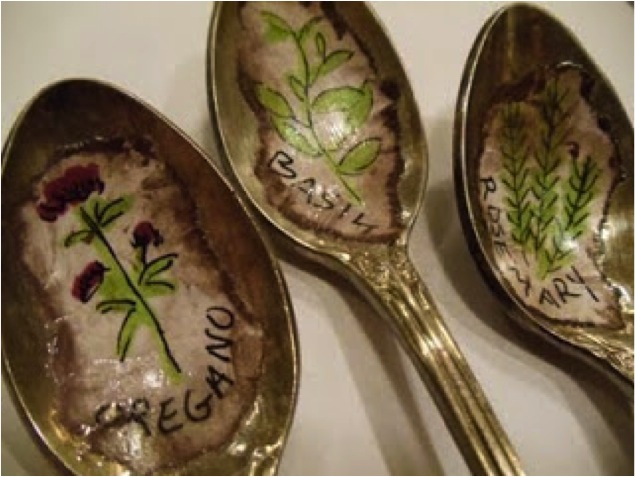 Tutorial => Artsy VaVa: Spoon Plant Markers
Make a spoon Christmas tree. This one is made with plastic spoons, but imagine how cool this would be with stainless steel or even silver spoons! It would definitely be an heirloom to pass down…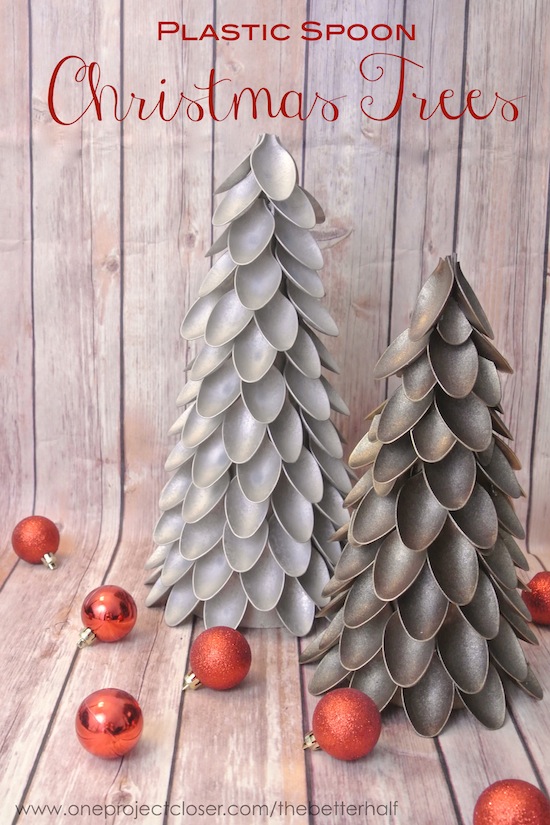 Tutorial => Plastic Spoon Christmas Tree! – One Project Closer.
How about a plant hanger…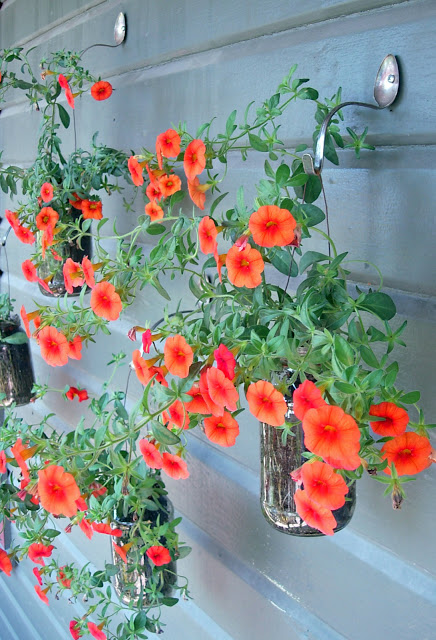 More info => hutch studio: Hanging Jars.
Make a this spoon chandelier….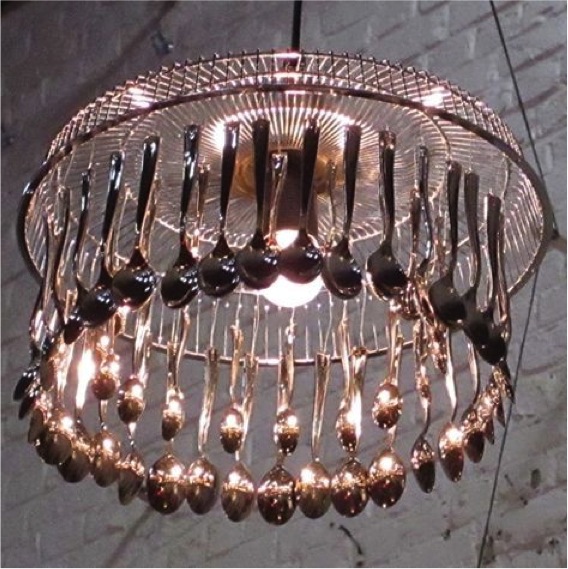 Or this one…
Make table cloth hangs for your outdoor picnics…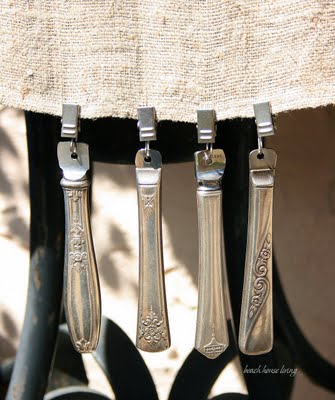 More info => Beach House Living: Ut oh! Don't try this at home
Make pretty Christmas ornaments…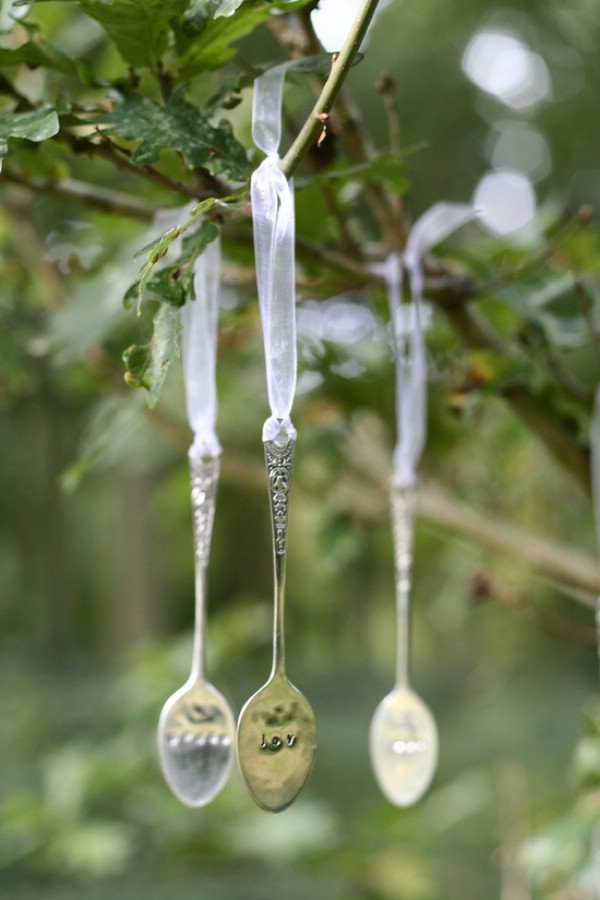 Make a tea light candle holder….
Tutorial => Spoon Tealight Candle Holder – Pretty Handy Girl
Make a lovely jewelry tree…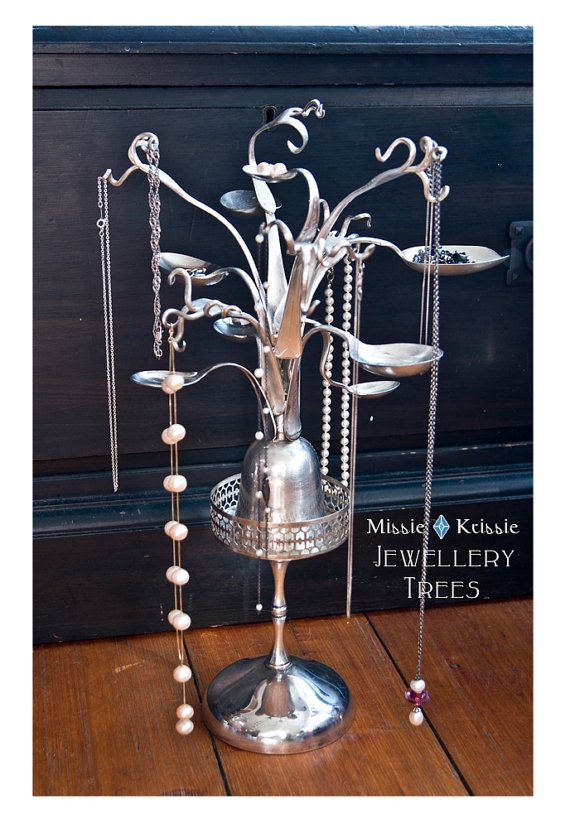 Or a pendant to hang on your jewelry tree (or your neck — which ever you prefer)…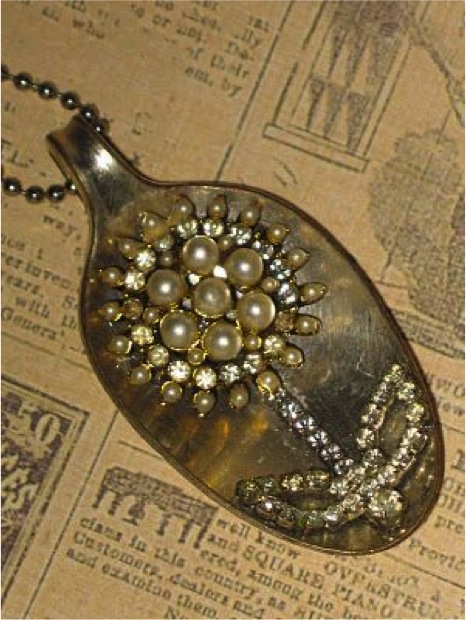 Bend them into napkin rings…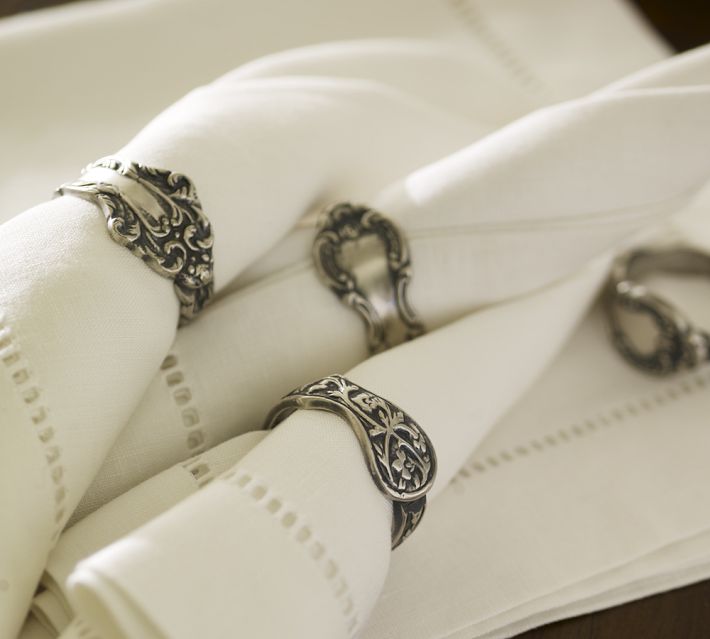 There you go. I hope some of these awesome ideas have got you spooning.  ;-)
Cheers!
~ Jenise
Support this site by

following and sharing

DIY Fun Ideas here on our facebook page

so we can continue bringing you fun & fabulous DIY ideas and inspirations!
(Secret: There's some exclusive content on that thar page…sshhh!…okay, I guess I just ruined the secret.)