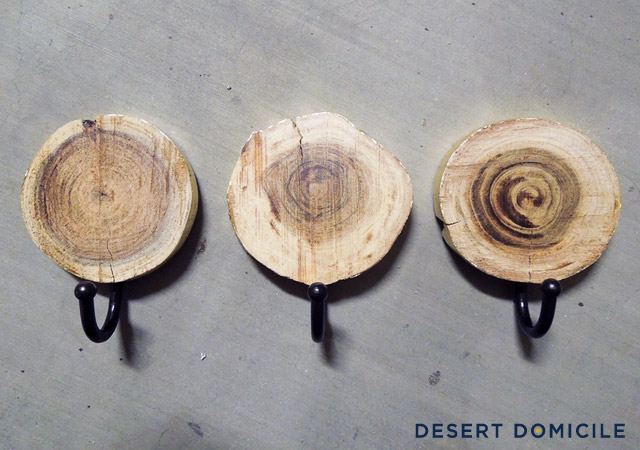 Check out these very cool, very creative, very rustic coat hangers. Where to buy them? Nowhere. You have to make them, silly. And it'll take you all of ten minutes. Desert Domicile has a quick and easy tutorial that'll lead you right through to coat hanger happiness, while adding a unique rustic flare to your mudroom. And don't worry, you won't have to go chopping down a tree to get these beautifully grained wood slices. They come from…don't tell anybody…coasters! I found some really gorgeous ones that would look amazing on any wall. You can click on the images for more info.
These are made of kona coffee wood…
Olive wood coasters…
Bamboo with a tree motif…
Or you can even use plain craftwood coasters and paint your own design…

Whatever you choose I'm sure will look fabulous! And here's the link to the tutorial…
And don't forget to follow and share DIY Fun Ideas here on our facebook page so we can continue bringing you fun & fabulous DIY ideas and inspirations!
Cheers!
~ Jenise