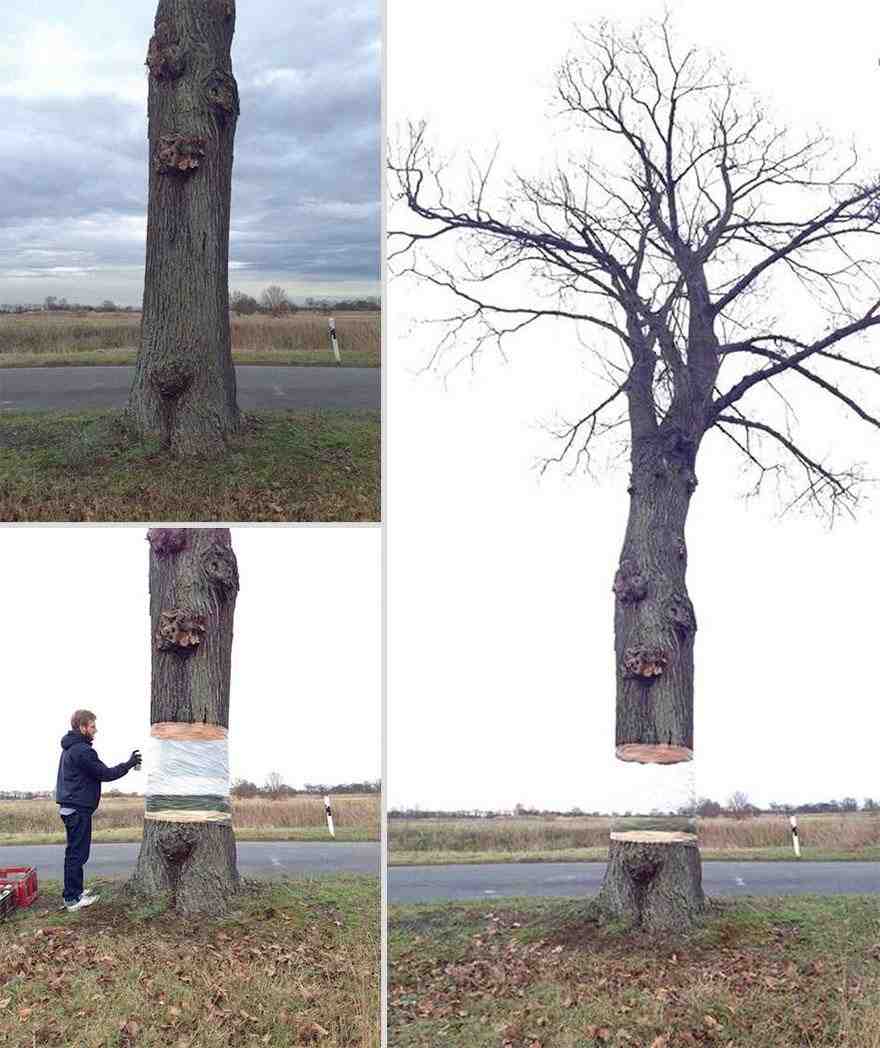 Never lose track of this project! PIN IT and 'Like' it on facebook so you'll always find it.

Is this disappearing tree trunk blowing your mind? It is mine. This optical illusion is the work of artists Daniel Siering and Mario Shu in Potsdam, Germany. They created this amazing illusion by wrapping the trunk with foil and then spray painting it to match the environment. Here's a quick 18 second video…
Another amazing disappearing tree trunk illusion comes from artists Joakim Kaminsky and Maria Poll. They created this art installation called Clear Cut in the middle of the forests of Medelpad in northern Sweden. To create this illusion, they wrapped the tree trunks with a mirror-coated fabric.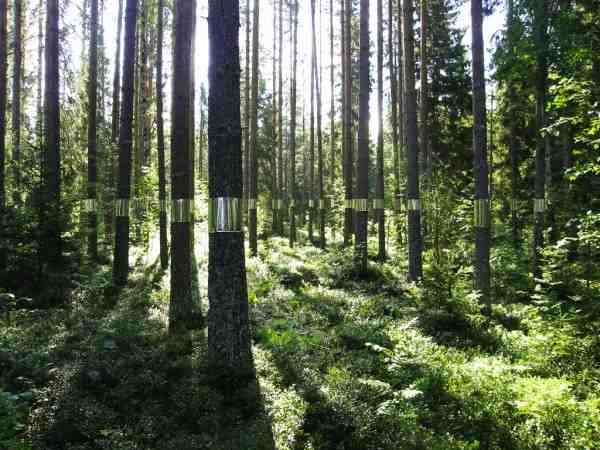 "However eternal it may seem this is not a natural forest. Like 90% of the forests in Sweden it is used for forestry consequently being continuously grown and chopped down in a 60 years life cycle. Joakim and Maria wanted to connect these trees to time. They wanted the installation to visualize a memory of earlier generations of pine trees that had stood here and forecast the clear cut that will soon replace them. Perhaps the mirrors could absorb the light, colors and smells of this place and save them for the future?" — kjellgrenkaminsky.se
Now how do I make a little brother disappear? …just kidding, I love ya boy!  :-)
Cheers!
~ Jenise