Don't miss out! Follow DIY Fun Ideas on facebook now for more ideas and inspirations!
There are so many uses for candles. Group a few pillar candles together and you've got a lovely table center piece. They're great to fragrance your home and they're simply attractive decorative items. And you can save a lot of money by decorating candles yourself. It's easy. All you need is a glue gun and whatever decorative materials you'd like. Try gluing cinnamon sticks around the perimeter and tie with string. You can glue on dried citrus, flowers, lace, or ribbons. The sky is the limit. Take a look at these…
 Wrap with Cinnamon and Tie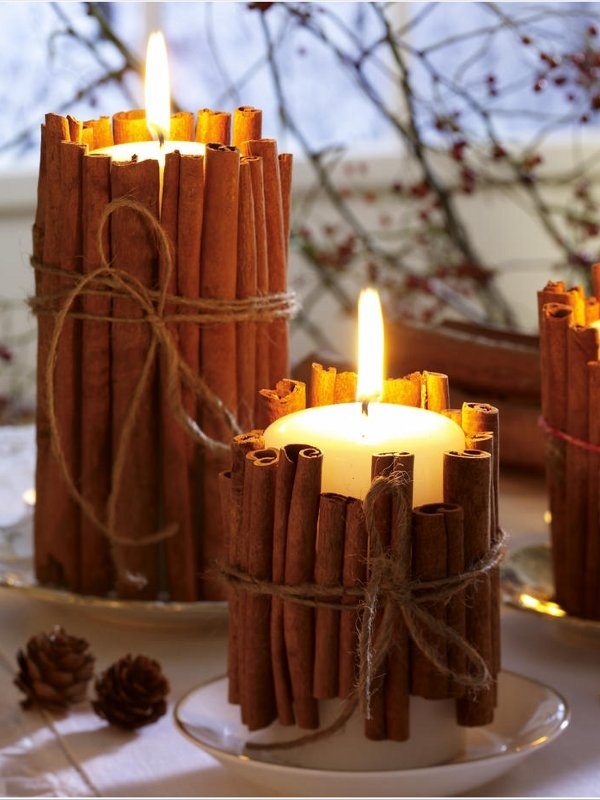 Decorative Dried Citrus
Floral Candles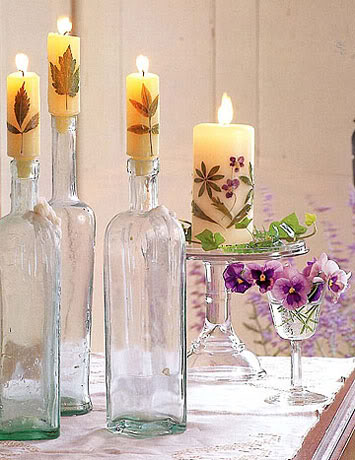 Lace Embellished Candles
Ribbon Wrapped Candle
We want to see your DIY decorative candles. Post them on Facebook here.
Cheers!
~ Jenise