If this is your first visit, please 'Like' us on facebook and SHARE THIS PAGE with your fb friends so you don't miss out on daily DIY ideas & inspirations!

Yesterday I shared a tutorial on how to build this gorgeous DIY Pottery Barn Inspired Potting Table…
Then I started thinking, now that you've got a table, where's it gonna go? So I figured it out: in your brand spankin' new handy dandy potting shed. Kevin at nittygrittydirtyman.wordpress.com built this amazing potting shed. He was tired of making a mess in his kitchen and dining room starting seeds so decided to DIY. Follow the link below for his how-to….
And don't forget to add one of these on the side of your shed….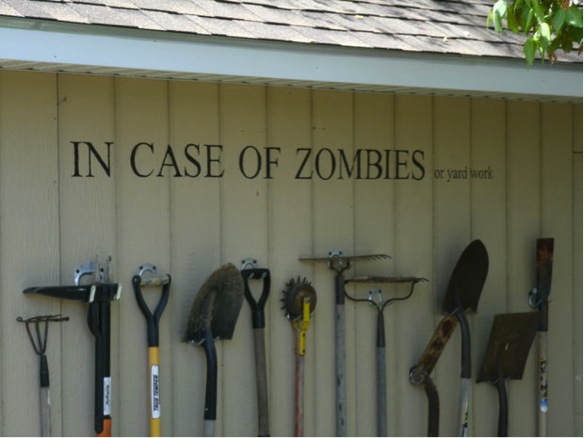 Better safe than sorry.  :-)
Cheers!
~ Jenise
p.s. Please support this site by following and sharing DIY Fun Ideas here on our facebook page so we can continue bringing you fun & fabulous DIY ideas and inspirations!
(Secret: There's some exclusive content on that thar page…sshhh!…okay, I guess I just ruined the secret.)