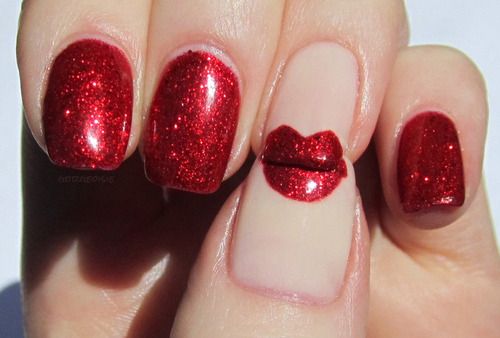 If this is your first visit, please 'Like' us on facebook and SHARE THIS PAGE with your fb friends so you don't miss out on daily DIY ideas & inspirations!

This is the cutest nail polish idea ever. I like how it's understated, compared to some decorative nails. You can actually where this fun design in a professional work environment without your nail polish
calling out for too much attention. Plus it's simple enough that you can do it on your own without having to visit your manicurist. Overall, I give it two thumbs (and eight fingers) up. So give your nails a kiss and enjoy!
Support this site by

following and sharing

DIY Fun Ideas here on our facebook page

so we can continue bringing you fun & fabulous DIY ideas and inspirations!
(Secret: There's some exclusive content on that thar page…sshhh!…okay, I guess I just ruined the secret.)

Cheers!
~ Jenise