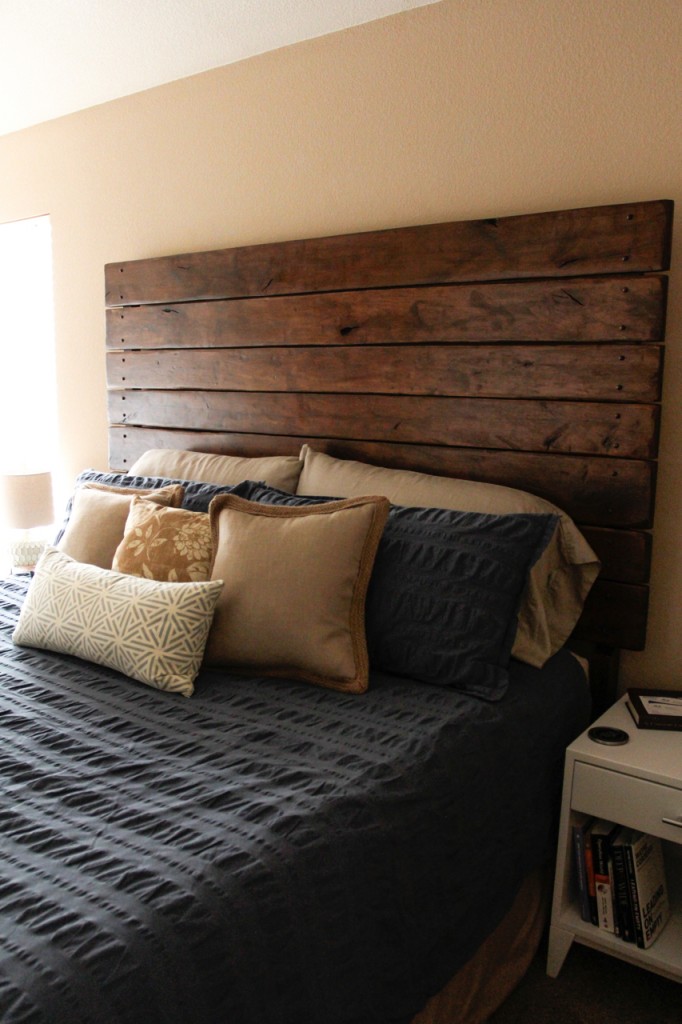 If this is your first visit, please 'Like' us on facebook and SHARE THIS PAGE with your fb friends so you don't miss out on daily DIY ideas & inspirations!

When you purchase a mattress set, it usually comes with a basic frame so it's easy to put off buying a nice head board to go with it, especially when a headboard can cost in the hundreds of dollars. I know I went without a headboard for years. Then I stuck one (actually one and a half — got 'em on sale!) of those faux Asian rice paper screens behind the bed for what I thought was a pretty cool look. But it you want something a little more substantial and permanent, building your own wood board headboard is a great answer. It's as easy as screwing some boards on to an easy frame and staining. Just follow the link below for the tutorial. Then build your perfectly rustic wood board headboard…
Support this site by

following and sharing

DIY Fun Ideas here on our facebook page

so we can continue bringing you fun & fabulous DIY ideas and inspirations!
(Secret: There's some exclusive content on that thar page…sshhh!…okay, I guess I just ruined the secret.)

Cheers!
~ Jenise