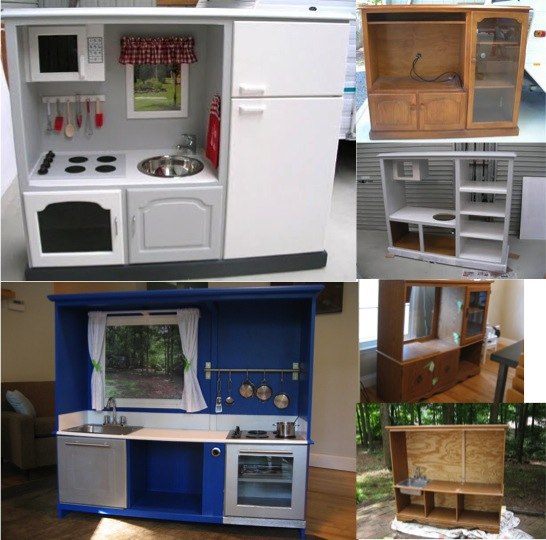 Don't Miss out! SIGN UP FOR EMAIL ALERTS so you don't miss another fun DIY!
If you were once a little girl or you have a little girl, then you know how little girls like to play house. And if you're anything like me when I was a kid (or even now), then you want your own stuff to play house with. The big kitchen belonged to Mom. I wanted my own. But the little house sets of the past had nothing on these amazing DIY playhouses that are converted from old entertainment centers. These are truly brilliant transformations. The idea alone to make one is pretty darn brilliant.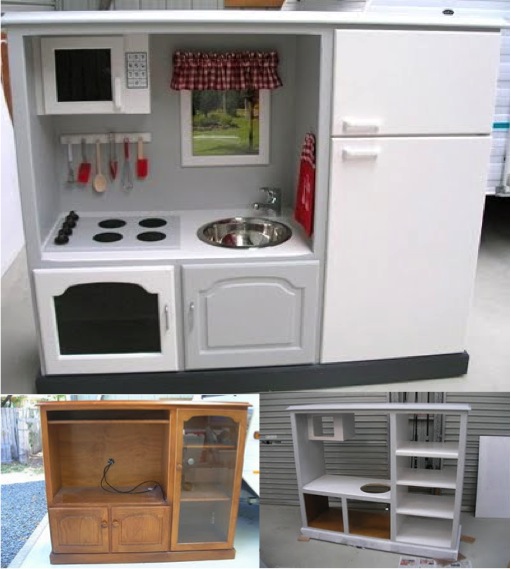 This first DIY entertainment center playhouse comes from Amy at Giggleberry Creations blog. She had been wanting to make one of these for her little girl and shared the idea with her parents. But before Amy could get around the starting the project, her parents surprised her and her daughter with this amazing DIY entertainment center playhouse. Check out the full tutorial right here. So where did Amy first get the idea to build a DIY playhouse from an entertainment center? She was inspired by Erin at Sutton Grace blog who created this masterpiece…
Erin picked up an old entertainment center from Craigslist for $20. The sink, knobs and paint all came from a Habitat For Humanity Restore (love the Restores) and the total cost of this DIY entertainment center play house was $65. You can check out Erin's tutorial here.
There you have it: two amazing playhouses and two amazing tutorials. So it's high time you go find an old entertainment center and build you own…I mean, you know…for the kids. And try not to let them catch you playing with it when you think they're not around.
For more playhouse ideas, check out these Amazing Playhouses Under The Stairs.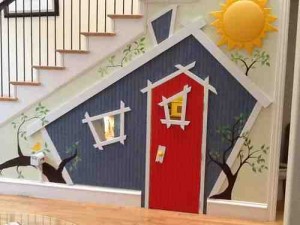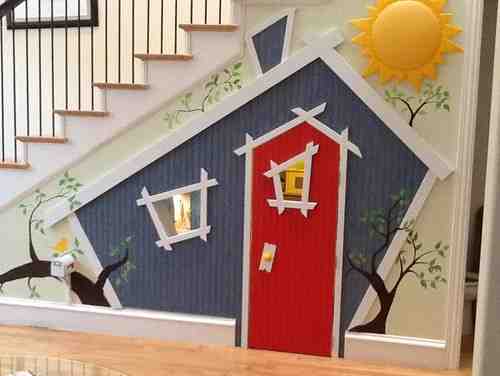 And for more fun, take a look at the tutorial for these fabulous high heel planters!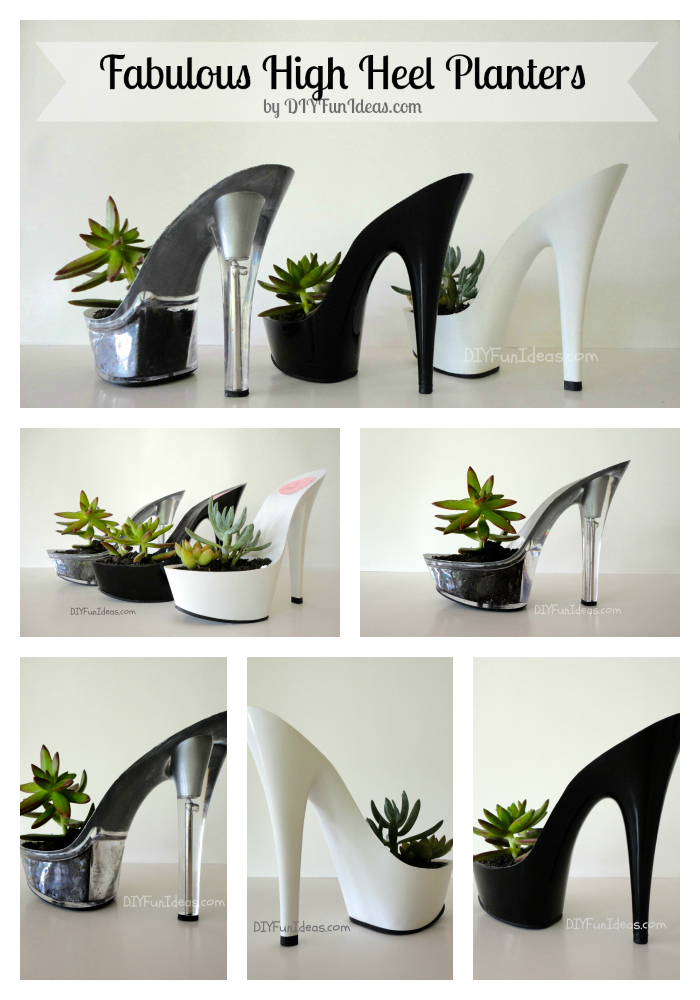 ENTER YOUR EMAIL ADDRESS ON THE RIGHT to keep getting all the unfiltered new fun ideas directly to your inbox! And FOLLOW ME ON PINTEREST too!
Cheers!
Jenise