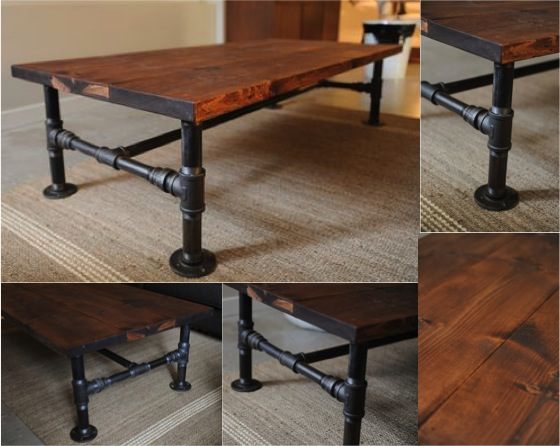 Don't Miss out! SIGN UP FOR EMAIL ALERTS so you don't miss another fun DIY!
With the growth of retailers like Restoration Hardware, the industrial design craze has boomed in the last few years. But have you ever tried to shop at Restoration Hardware? The average price of their coffee tables is well over $1000. It's always shocking to me what retailers can charge and how much consumers are willing to pay for items that can be easily made at home. I supposed some folks don't have the time to DIY and I realize that there can be fear involved when trying to make something for the first time. But my feeling is that you'll never know if you don't try. So if there's something you want to build, just give it a shot and don't be afraid to fail.
But moving on to this beautiful industrial style coffee table, it is the work of the folks over at The Lockerpad blog. They list out all the different pipe fittings they used and I would venture to guess the total cost was under $100. This DIY industrial style coffee table is going in The Lockerpad's man cave, but I think it would look fabulous in any living room.
In the comments section of the tutorial, one reader asks how the pipes are attached to the table top (which isn't clear in the post). Well, you see the coffee table feet? The same fittings are on the opposite end of the pipe where it attaches to the table. Those fittings have screw holes in them and are screwed into the table top. Another reader was concerned that a lot of pipe parts come all greased up. The builder indicated that she was able to find these pipe fittings perfectly clean. For more information on how to build your own DIY industrial table, check out the DIY Industrial Coffee Table From The Lockerpad.
ENTER YOUR EMAIL ADDRESS ON THE RIGHT to keep getting all the unfiltered new fun ideas directly to your inbox! And FOLLOW ME ON PINTEREST too!
If you like industrial styling, then also check out this amazing DIY Edison Style Industrial Chandelier! It is simply gorgeous.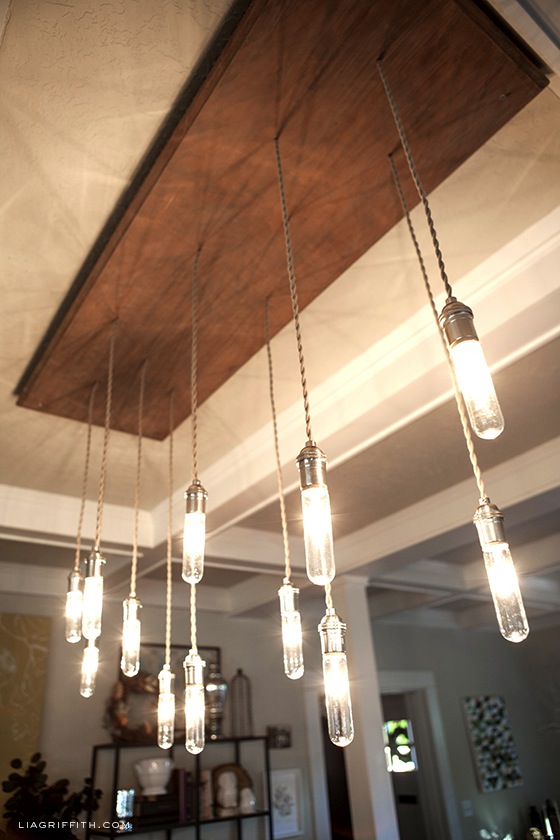 Cheers!
Jenise