Don't Miss out! SIGN UP FOR EMAIL ALERTS so you don't miss another fun DIY!
If you've got the pitter patter of little baby feet in your home, then you definitely need to make those little tootsie ten times cuter (if that's even possible) with these adorable DIY barefoot baby sandals. These precious DIY barefoot baby sandals are the work of Kristina at mothersniche.com. Her inspiration for these baby sandals came from the folks at The Creative Muster blog who made these cutsie barefoot baby sandals.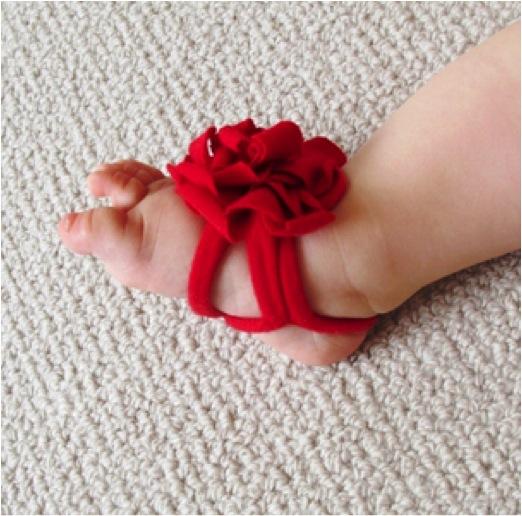 They're a little more complex to make than Kristina's DIY barefoot baby sandals, but well worth the effort.
For Kristina's DIY barefoot sandals, all you need is a needle and thread (or a glue gun), a decorative flower, ten little toes and five minutes time. Check out the full DIY barefoot baby sandals tutorial at mothersniche.com.
Then check out 25 Free & Easy Patterns For Adorable Baby Feet Sandals.
Cheers!
Jenise
ENTER YOUR EMAIL ADDRESS ON THE RIGHT to keep getting all the unfiltered new fun ideas directly to your inbox! And FOLLOW ME ON PINTEREST too!