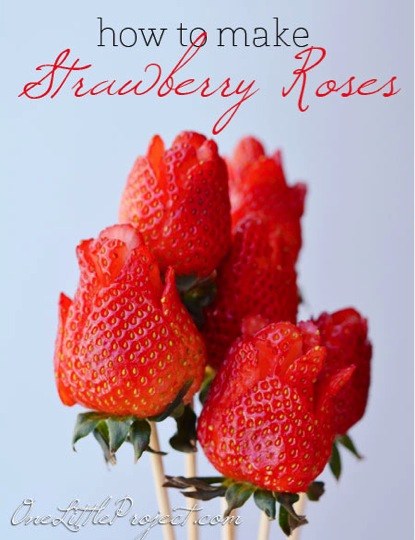 Don't Miss out! SIGN UP FOR EMAIL ALERTS so you don't miss another fun DIY!
I love strawberries and I love roses, so when you put the two together, major win win. And these amazing strawberry roses nearly take your breath away. They're great to serve at your next party or to give as a gift to that special someone. And how about for Mother's Day, which is right around the corner. Mom will love these!
These beautiful strawberry roses are the work of Debbie from onelittleproject.com. She made these for her kids and they loved them. For the Debbie's full tutorial, check out How To Make Strawberry Roses. Then take a look at some of her other fabulous recipes, too.
Cheers!
Jenise
ENTER YOUR EMAIL ADDRESS ON THE RIGHT to keep getting all the unfiltered new fun ideas directly to your inbox! And FOLLOW ME ON PINTEREST too!