STOP FACEBOOK FROM DECIDING WHAT YOUR SEE! Sign up for email alerts and get all the DIY Fun Ideas right in your inbox!!!
If you have kids, then you've probably had legos
at some point. And if you don't have kids, you've still probably had legos at some point. So your kids, or even you, will go crazy over this table. Plus, it's an awesome place to store all those millions of little plastic lego pieces, along with other toys. Use the larger drawers as bench seats so the little ones have a place to sit while playing at the table. And still use the inside of those bench seats for toy storage.
This fun table is the work of Gail over at My Repurposed Life blog. You'll never believe how she made it. She basically sheered off the top half of a dresser and stuck legs on it. Petty ingenious. Gail's got the whole scoop on how she made it right here on her blog, along with how she made the little lego knobby thing-a-ma-jigs.
And, throwing in my own two cents, try using chalkboard paint
on it, like used on this DIY Chalk Board Coffee Table Tutorial…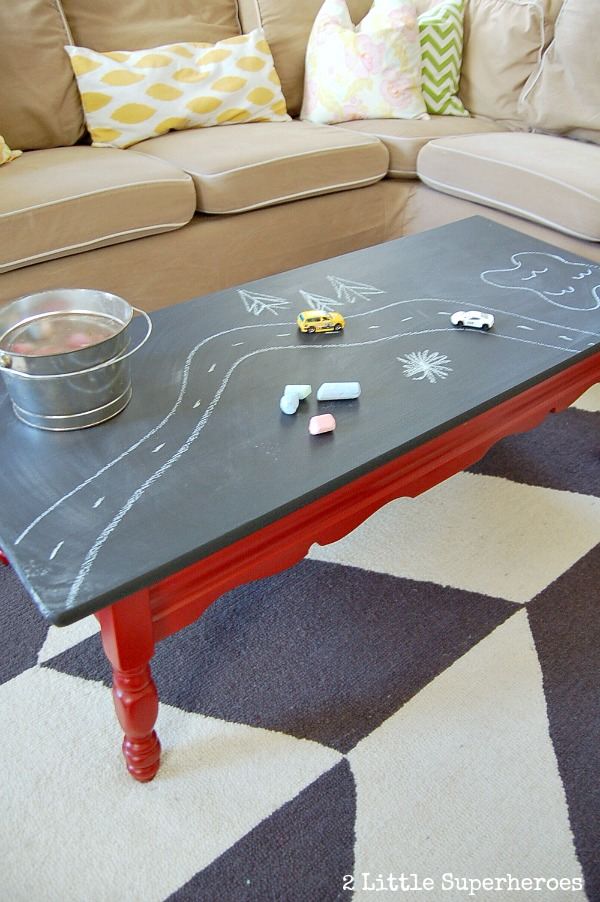 The kiddos will get twice the fun!
Cheers!
~ Jenise
ENTER YOUR EMAIL ADDRESS ON THE RIGHT to keep getting all the unfiltered new fun ideas directly to your inbox! And FOLLOW ME ON PINTEREST too!