STOP FACEBOOK FROM DECIDING WHAT YOUR SEE! Sign up for email alerts and get all the DIY Fun Ideas right in your inbox!!!
I've come across this gorgeous DIY tree branch table a few times and each time the instructions are in Dutch. So I finally stopped looking for an English translation and instead put together a translation myself. Here ya go…
The bones of this DIY tree branch table is a pine wooden box. Specifically, they used an Ivar box from Ikea. I've check Ikea for the box and while they have an Ivar series, they no longer carry the plain wooden Ivar box. So a good alternative is to use a wine crate.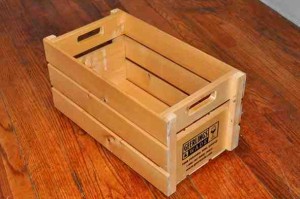 Check with a local liquor store or wine retailer to find one. They throw these out, so you should be able to pick one up for free. Or, any other wooden box will do.
1. Gather some thick branches and a whole bunch of thin branches that are not too bent.
2. Cut the thicker branches into wood slices and cut the thinner branches to the length of your wooden box.
3. Paint the box black.
4. Use either a hot glue gun or silicon glue to adhere the wood slices to each end of the box. The thin branches will be glued to the top and sides. When gluing the branches to the sides you'll want to lay the side you're working on to a horizontal position so the branches don't slip. Wait for the glue to dry before turning the box to the next side.
5. Adhere some felt strips to the bottom of the table so it doesn't scratch your floors.
6. Finally, place a glass top on your beautiful new table.
There you go. You're the new owner of a totally gorgeous DIY tree branch table and it was unbelievably easy to make.
For another fun wine crate project, check out this DIY wine crate coffee table.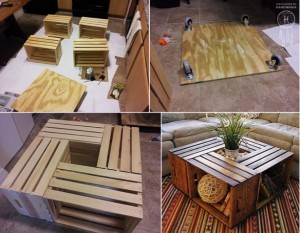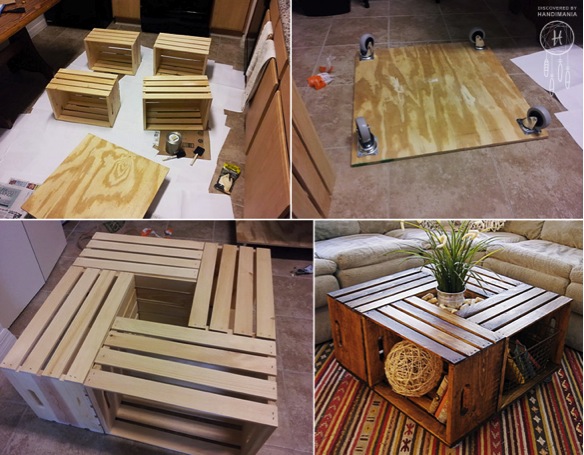 And if you're looking for more ideas to decorate with nature, check out Decorating With Tree Branches.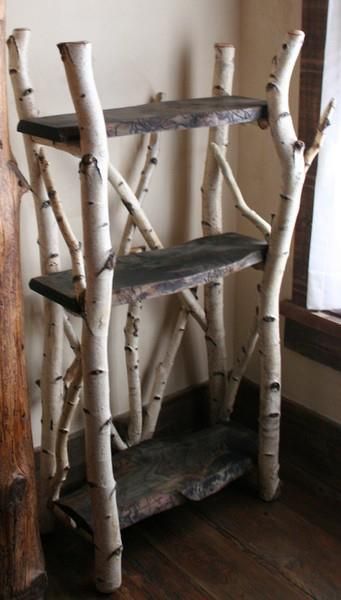 Cheers!
~ Jenise
ENTER YOUR EMAIL ADDRESS ON THE RIGHT to keep getting all the unfiltered new fun ideas directly to your inbox! And FOLLOW ME ON PINTEREST too!