Hi friends! Thanks for stopping by! Please sign up for email alerts so you never miss a fun DIY. And I would love for you to pin the above image and share with your friends!
Today we are getting organized. Or at least I am getting organized. Or, well, I'm trying. You see, my DIY supplies are all over the place…a few boxes in the family room, a bunch of stuff on a shelf in the dining room, and a few more boxes in a bedroom. And none of it is organized. So when I need something, I end up looking in at least three different places. Then there are those occasions when I casually place my tape measure in some random spot and then spend two hours looking for it. Ugh.
So I finally decided to give myself a kick in the rear and get my stuff all organized in one place. I picked this sad little corner in the family room where some of my boxes already lived.
Notice the silver underlayment in the lower left hand corner. I have to guiltily admit that I haven't quite finished the job of laying the floor, which I started months ago. Most of it is done, except the areas around some doors. Here's another admission: I hate doing the areas around the door jambs. It's kind of tricky, at least for me. So there's a bunch of unfinished door areas of floor around a bunch of different door jambs.
When I finished reviving this storage space, it looked so nice, except for the unfinished floor. So I was motivated to go back and finish it…finally! You'll see the finished floor section in my after pictures. But you will also notice that…oops…I still need to add the quarter-round molding along the floor moldings. I keep telling myself I'll do it as soon as all the door jambs are done. I guess we can all see how far that's gotten me. So for now, let's just pretend I didn't even bring that up. Instead, let's talk DIY fabric covered storage boxes.
My fabric storage boxes cost me zero dollars! Yay, can't beat free.
I started out with this mess of boxes…
I had a bunch of drop cloth fabric left over from my last project: a DIY Song Lyric Wall Art piece…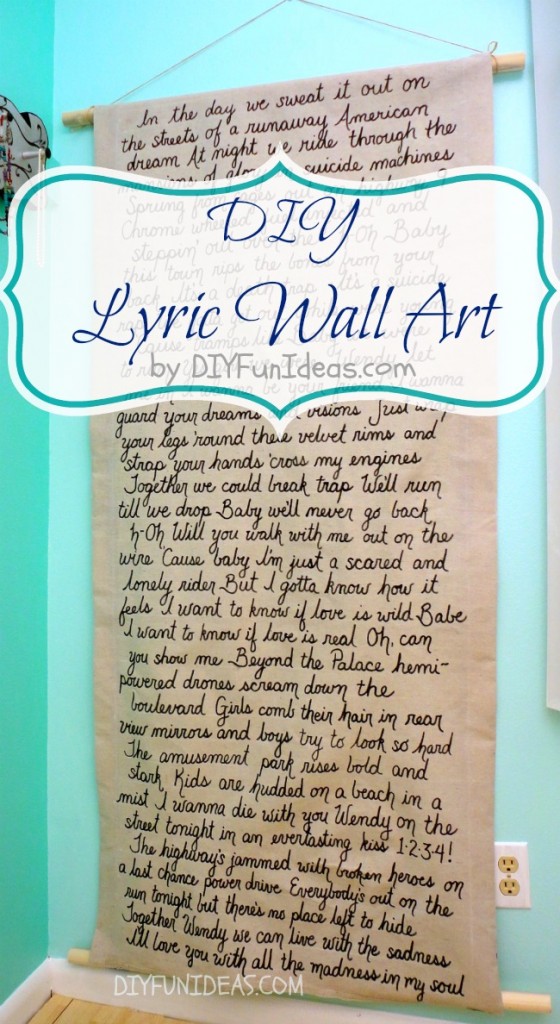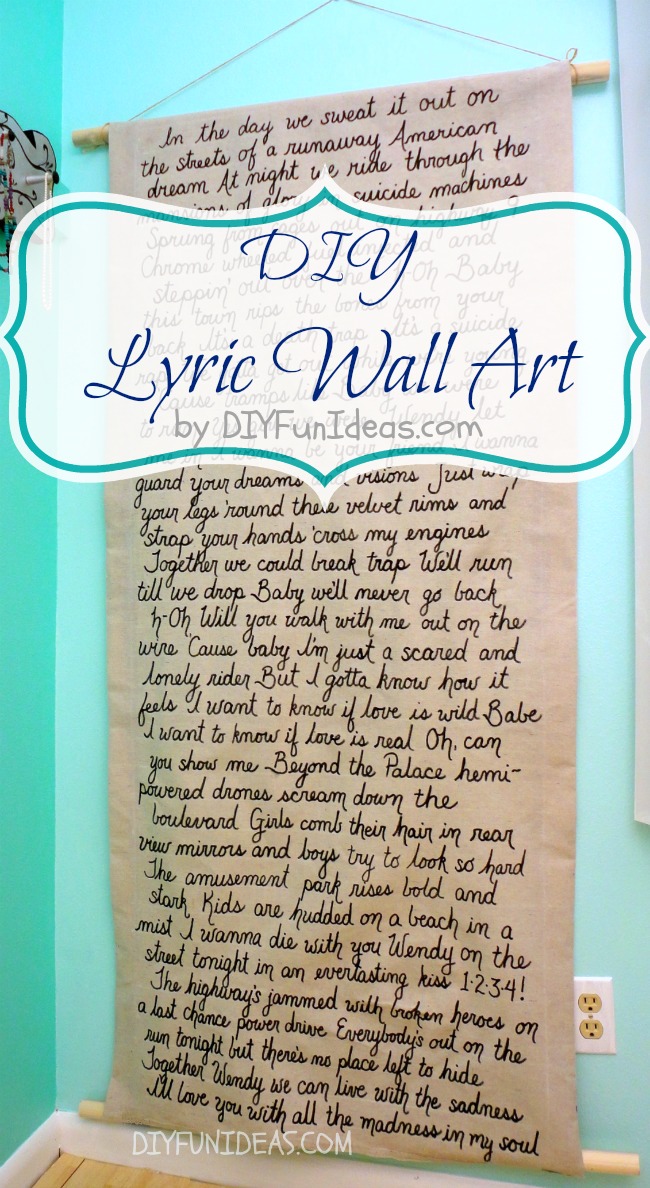 So I used a hot glue gun to cover the boxes with the drop cloth.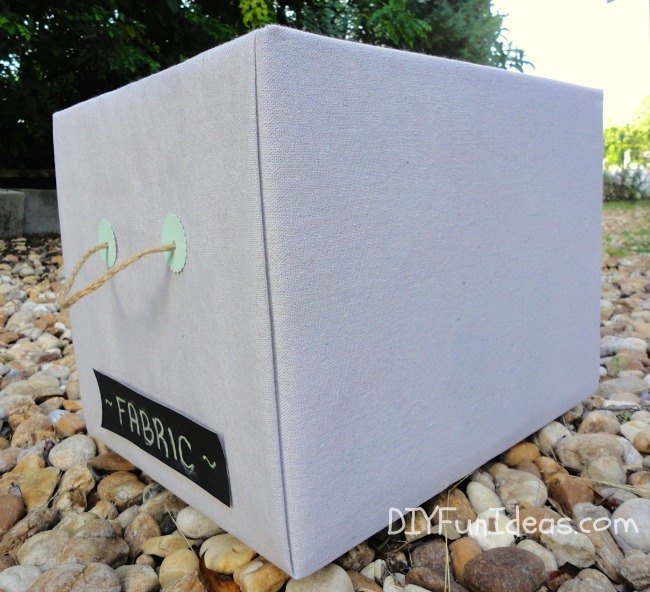 The handles are made of twine that I had in one of my piles. I braided the twine to make it thicker. Then punched holes through the boxes, pushed the twine through, and knotted the twine on the inside.
You can see that I also lined the inside of the boxes.
The little decorative ring encircling the twine are punched from paint chips that I had collected when I was trying to pick a color for the guest room. (You can check out the guest room color reveal here.)
For the box labels, I painted the panel of a cereal box with chalkboard paint that I had left over from my DIY chalkboard project.
Then I cut the painted panel into strips and adhered them to the boxes and labeled each box.
My parents had an old shelf that wasn't being used and it was the perfect size to fit into the little corner where I had all my junk. Check it out!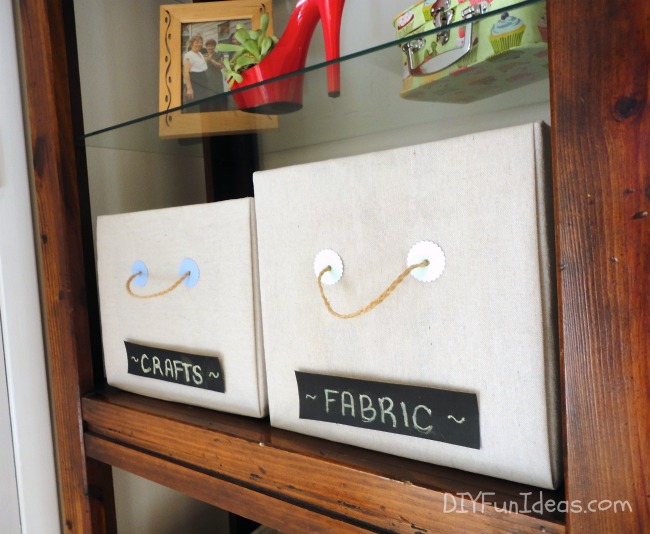 Here's the before and after pictures of my previously sad little corner…
Much better, don't you think? And notice my finished floor (sans the quarter round which will be put in…eventually).
If I were to do it again, the one thing I would do differently is that I'd cut down the boxes to the same height so that they looked more uniform. But overall, I'm pretty happy with my updated corner. I'm thinking I may even make some fabric covered lids for the boxes so they look even more tidy.
I'm also thinking of painting some designs on the boxes. Perhaps a light blue chevron pattern would give the boxes a bit more interest. I haven't quite decided yet.
So there you have it: super easy and cheap DIY storage using fabric covered boxes.
Thank you so much for stopping by and I hope I've inspired you to make something fabulous! And don't forget to sign up for email alerts so you never miss a fun DIY!
xoxo,
~Jenise
This post linked to some of these wonderful blogs and here.